Direct Mail Trends to Stay Ahead in 2020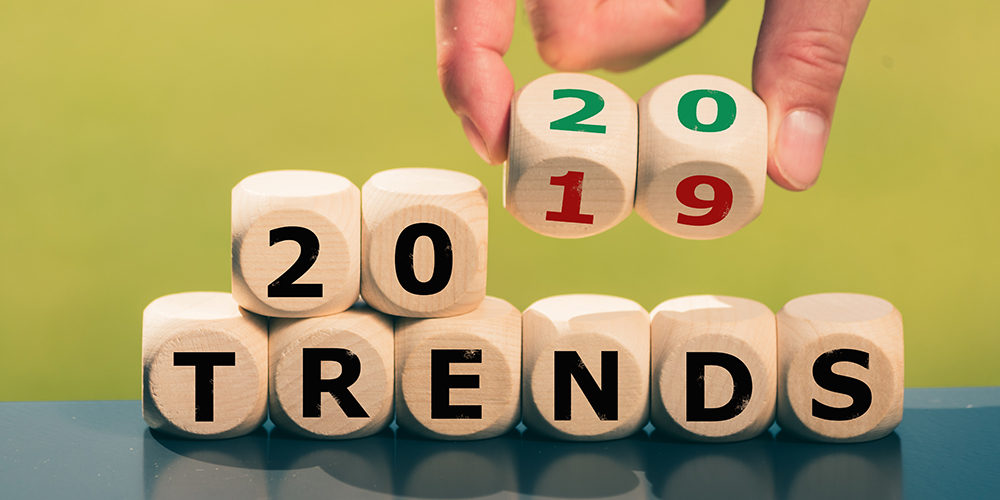 With gratifying response rates and attractive targeting capabilities, it's no wonder direct mail is still a compelling direct marketing channel. And as we head into the new decade facing unprecedented challenges direct marketers have never seen before, technology enhancements, customization opportunities, and integration capabilities are expected to make direct mail campaigns more effective than ever before. Here are three direct mail marketing trends to watch in 2020 and beyond.
Personalization/Customization
The trend of personalizing direct mail has grown over the last decade and is expected to improve in 2020 as advancing AI technology allows marketers to learn more about their target audience's behaviors and preferences. Direct mail is known to evoke a memorable, emotional connection with its recipients, and enhancing your customer's experience with data-driven personalization can make their connection with your brand even stronger. A recent study shows that consumers both appreciate and expect personalization, with 86% of consumers admitting personalization has some impact on what they purchase. According to the study, 67% of consumers prefer personalized offers, and 31% want their shopping experience to be more personalized than it already is. Replacing "current resident" with your prospect's name, incorporating variable custom images rather than stock photos, or introducing personalized offers are just a few ways you can further personalize your 2020 direct mail campaigns.
Omnichannel Campaigns
Integrating your direct mail and digital campaigns is one of the best ways to optimize your marketing messages and investment. Surround your prospects and customers with consistent messaging where they naturally find themselves: at home, on social media or browsing the web. Studies show that 70% of consumers utilize three or more marketing channels throughout the buyer journey, making this strategy a must-have for marketers looking to grow in 2020. For example, a prospect may see a display ad for your product on a news site and later that day will scroll past a social media ad with the same messaging. A few days later that same prospect will receive a direct mail offer and by the weekend, your prospect will have been authentically nurtured towards a sale. Although successful at increasing sales rates, omnichannel campaigns are complex and truly thrive when comprehensive consumer data and your optimal customer experience are aligned.
Design trends
You only have 8 seconds to grab your prospects' attention. So, before anyone actually reads your piece, your creative must be compelling enough to get noticed. Piggybacking on the two trends discussed above, your consumers want personalized designs that address the issues most important to them. In 2020, customer testimonials and direct quotes will still be one of the most powerful tools you can use to establish trust and empathy with your prospects or customers. Simplified yet insightful graphics and genuine photos and imagery will also invite recipients to engage with your piece. Interactive content is proven to generate more conversions, so entice your recipients to spend time manipulating your piece with unique folds, tear-backs or 3D elements. And don't forget bold typography to give your brand the progressive and strong feel that many consumers react to.
Direct mail and COVID-19
This original post was published prior to the unexpected curveball the coronavirus pandemic threw us in March. Since then, we have created a variety of resources on direct marketing best practices and insights for navigating our unfamiliar environment, including:
With quarantined consumers embracing digital experiences, leveraging the combined strengths of direct mail and digital will help you establish a powerful and performing program. Throughout 2020, marketers must stay agile, meet audiences where they are, and practice empathy by providing valuable products or services.
Partner with an expert
The coming year will undoubtedly bring many new trends to direct response marketing. Make sure you're ahead of the curve by testing new strategies and tools with a partner you can trust. Contact SeQuel today to learn how we can help you reach your 2020 growth goals.
Posted 12.17.2019, Updated 6.8.2020