What to Expect from 2022 Direct Mail Marketing Campaigns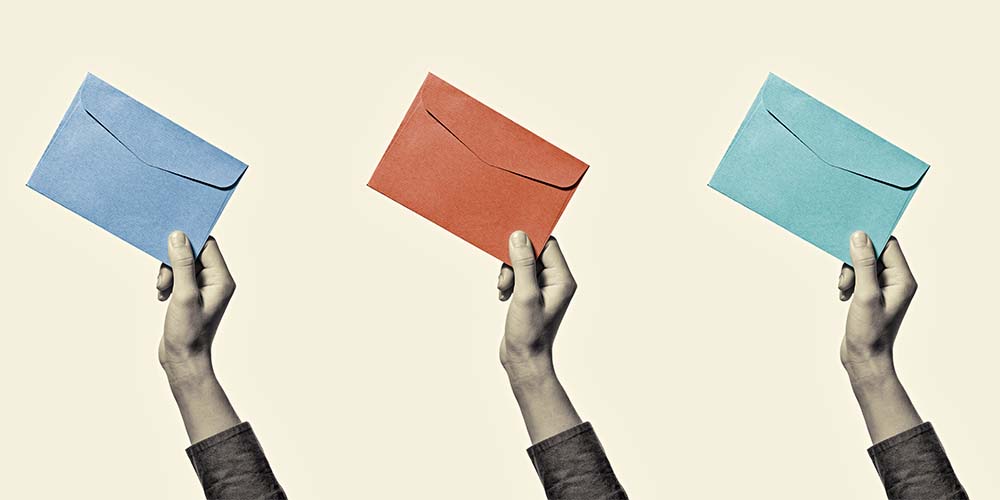 Direct mail has made a comeback. Yearly volumes have returned to (and even surpassed) pre-pandemic levels. DTC brands are increasingly deploying mail pieces to reach both niche and broad audiences. And direct marketers are regularly evolving their campaign strategy, list building methods and creative packages to truly optimize the channel. If you're thinking about entering direct mail or updating your 2022 direct mail program, this article takes closer view at the industry's outlook and trends to set you up for future success.
Looking to stay ahead of the competition this year? Download the free e-book, Why Direct Mail Delivers for DTC Brands. Inside you'll learn how leading DTC brands are using direct mail to cut through the digital clutter, win consumer trust, maximize advertising budgets, and find scale. You'll also find a case study that shares how one DTC brand leverage a unique approach to direct mail testing to generate 54% more sales!
2022 Direct Mail Outlook
After spending two years behind a screen, it is no surprise consumers are experiencing digital advertising fatigue. A 2021 direct marketing study found 75% of consumers are overwhelmed by their daily digital ad exposure and agree the chronic ads interrupt their app and website experience. This is causing consumers to abandon sites (and even brands) altogether. 
Keen brands are fighting digital apathy and maximizing advertising budgets by engaging consumers offline with direct mail marketing – and it is working. In a recent Adweek article, CMOs boasted about the effectiveness of modern direct mail for moving prospects further down the funnel, converting high quality customers, and stimulating more loyalty from their existing customers over the past two years. Direct mail volumes are already up 34% from 2020, and it's expected they will continue to rise as DTC marketers increase future investments in the performing channel.
Digital data depreciation has also prompted e-commerce brands reliant on digital marketing channels to pivot their growth strategies. Not only have DTC marketers launched direct mail alongside their digital programs, but they are also leveraging the offline data used for physical mailings to replace or augment the online data powering their digital campaigns. When working alongside a direct marketing agency, direct mail list data can be onboarded into digital platforms for use during predictive modeling, device targeting, and campaign performance management.
2022 Direct Mail Trends to Watch
The best direct mail campaigns of 2022 will maximize the reach and influence of the traditional channel to create the modern and engaging brand experience consumers are craving.
1. Sophisticated Targeting
Sophisticated audience targeting is the strongest pillar beneath the mail channel's effectiveness. Offline data's richness and versatility allows direct marketers to identify niche audience segments or scale campaigns, depending on growth goals and strategy. As mentioned earlier, online and offline data can be combined to complete consumer personas and bridge the targeting gap created by digital privacy regulations. The right message, at the right time, hand-delivered to the right person is a truly valuable connection as more and more device manufacturers, platforms and consumers take action to protect themselves from digital advertisements.
2. Personalization and Relevancy
A personalized and relevant brand experience is increasingly important as buyers continue to expect brands to treat them as individuals, rather than a number. By dispatching a variety of variable printing data and pixel-to-postal technologies, direct mail marketers can successfully deploy a personalized mail piece triggered by consumer behavior (QR code scan, product views, cart abandonment, etc.) in real time. This agile and effective strategy will keep audiences actively engaged with relevant communications throughout the buyer journey. 
3. Optimized Omnichannel Experiences
Although digital advertising channels are becoming increasingly difficult to navigate, DTC marketers are far from abandoning them. Rather than choose between online or offline campaigns, the highest performing brands will maximize the impact of their campaigns by unifying physical and digital – also known as phygital marketing. NAPCO Research found 84% of marketers agree direct mail dramatically increases digital campaign performance, including conversion rates and overall ROI.  Consumers embrace and even trust this type of marketing strategy because they can control when and how they interact with the brand. Advancing technologies, such as USPS Informed Delivery, simplifies synchronizing your digital and direct mail campaigns.
Direct mail's versatility and effectiveness is hard to beat – especially when paired with digital marketing campaigns. If you are not already mailing, 2022 is your year to reconsider. Speak with a marketing strategist to get started.
Featured in BRAND United on 11.9.21