Direct Mail for Subscription Brands: Insights and Case Studies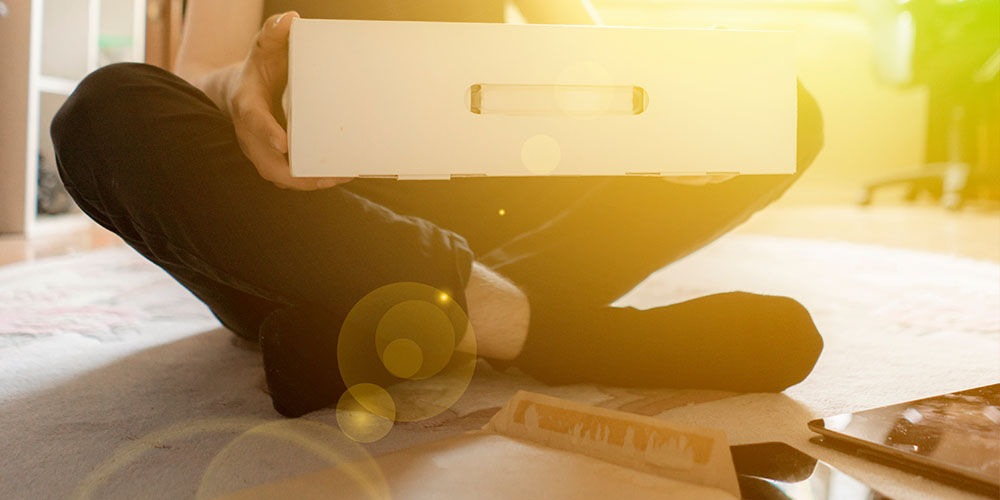 Direct mail and subscription brands go together like peanut butter and jelly.
At its core, a subscription box is a method of direct response marketing – the action of sending your customer a personalized, relevant, and physical item to generate a response. Direct mail is the highest performing direct response marketing channel. Undoubtedly, blending the mail channel into your subscription brand's customer acquisition and customer retention strategies will produce satisfying results.
The subscription brand space is on fire and the competition is thick. From April 2014 to April 2018, the industry grew by 890%. In 2020, the industry grew again after the announcement of the COVID-19 pandemic. A Jabil survey found 68% of people have used a subscription service since 2020, and First Insight reports one in three millennials are subscribed to a brand today.
In a recent Forbes article, author Greg Petro explains the consumer's love of subscription brands best. "Subscription boxes are the perfect solution to indecisiveness and regret as they curate products according to a customer's personal preferences, simplifying the process, and letting personalization become the center of the retail-customer relationship in a way that encourages extreme loyalty."
Direct mail for subscription brands
Let's go back to the peanut butter and jelly analogy … consumers love subscription brands, and they love direct mail – for the same reason. Receiving and opening both parcels conjures powerful emotions of personal value and exclusivity. (And layering one on top of the other really does make a fulfilling combination.) To stand out in the crowded subscription space, marketers are using mail to reach, convert, and retain their best customers.
Direct mail lists for subscription brands
The ability to reach the right audience is the mail channel's strongest advantage for subscription brands. The offline consumer data available to direct mail marketers can come from multiple sources. These data sources provide insight into a variety of demographic, behavioral, and even psychographic variables. When building mailing lists for a subscription brand audience, the access to co-op or "transactional" data is the key to targeting your best prospects.
Here's how it works.
By reviewing your brand's existing clients, you gain awareness of the type of products your best customers are buying. Then through the use of lookalike modeling, your direct marketing agency partner can tap into transactional data to identify more people (prospects) who are also buying similar products. This style of predictive modeling allows your brand to target the prospects who are most likely to engage. You can take this modeling process further by layering in prospects who also have a positive response history with direct mail.
A meal subscription brand saw a 190% average lift in performance when leveraging transactional data sets compared to compiled demographic data sets. Why? Typical demographic information for two men in their 40s making $60K a year might look the same on paper, when in fact, the two transact much differently.
Direct mail offers for subscription brands
Below, we've aligned a few key insights from Recurly's State of Subscriptions report, with case studies from leaders in the subscription space who are using direct mail to make a lasting impression. These proven-to-convert offer strategies can be adopted into your direct mail program to ensure your piece delivers on your audience's expectations.
60% of DTC brands offer free trials, and over a third of consumers convert after trial participation.
Using a direct mail piece to invite your prospective customers to try your brand with a free trial can be a very effective acquisition tool.
For example, a fast-growing subscription wellness app was in search of an alternative marketing channel to run alongside their existing digital and media strategy. The brand tested five creative concepts to identify the best creative and offer package. The winning offer: "3 Months Free!" Within the first month, the campaign achieved a positive ROI. To stay fresh with its audience, this brand continues to conduct multiple new or version tests every month, notably enrolling over six thousand new customers in a single mail drop.
78% of consumer goods and retail brands offer coupons during acquisition and retention.
If a free trial is not an option in your offer library, don't fret. Consumers simply enjoy receiving coupons, admitting a general discount will speed up the decision to purchase. 
Although the mail channel was not new to this protein subscription brand, the direct mail strategy was in need of revival. The brand relaunched into the channel with a new targeting method and a fresh "$100 off" offer. This improved approach drove more than $7MM in revenue and converted over 10K customers.
25% off is the most popular subscription brand discount.
While various percentage and dollar discounts can have the same impact on the final price financially, they don't feel the same to the consumer psychologically. Often, percentage discounts feel more substantial and can result in higher conversion rates if your product cost is near $100.
When digital marketing strategies hit a wall, this meal subscription brand entered the direct mail channel in search of scale. After conducting several creative and offer tests, "25% off" was recognized as the best performing offer. This brand has flexibility in its positioning and is routinely testing its creative and messaging strategy to reach new audience segments. Even after years of testing (both offline and online), the 25% discount still reigns supreme.
Lastly, 28% of subscribers say a personalized experience is the most important factor in continuing a subscription.
Now that you've incorporated a great offer to convert your audience, consider using personalized retention mailings to create dedicated customers. By adding mail at different stages throughout the customer journey, you strengthen your relationship with your audience. Variable printing data technology allows mailers to swap elements of the direct mail piece (such as text, colors, images, etc.) from one piece to the next without interrupting the digital printing process. The result is a unique and personalized message for each customer on your mailing list.
All three of the subscription brands we've highlighted in this article use personalized direct mail for leads, winback, and remarketing campaigns.
Show your target audience you understand their interests, product desires, and personal needs by choosing the mailbox over the inbox. This offline strategy will help your subscription brand separate itself from the competition, drive customer acquisition, and encourage customer loyalty.
Contact a marketing strategist today.
Featured on BRAND United on 5.3.2022