Five Ways to Offset USPS Postage Rate Hikes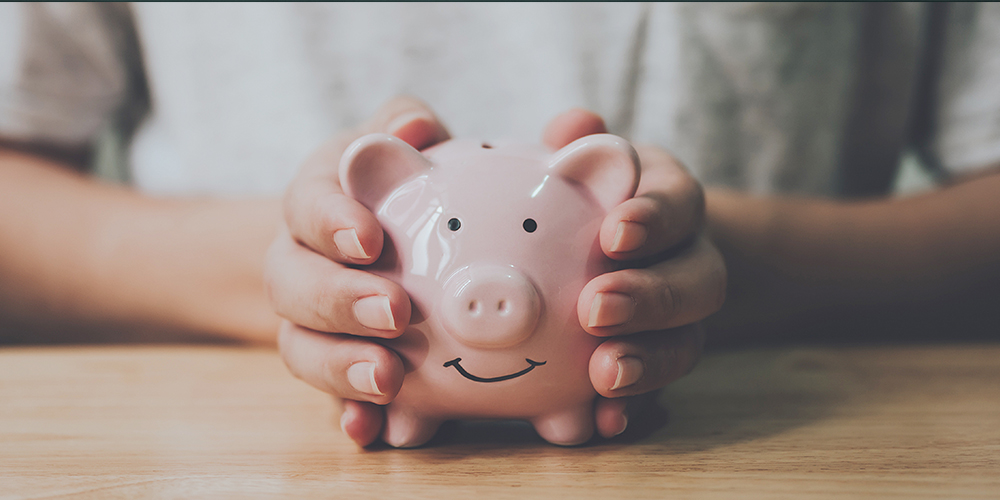 When the United State Postal Service ended 2020 with a net loss of 9.2 billion dollars, a 2021 postage rate increase was both expected and necessary. Protected under laws of the Postal Accountability and Enhancement Act (PAEA), rate increases are based on the consumer price index and market conditions. Here are a few highlights from this year's increase, effective January 24, 2021. You can find the full USPS price list here.
No change in the Forever Stamp.
First Class Mail Letter (1 oz.) rates will remain at $0.55. Each additional ounce will cost $0.20.
First Class Commercial machinable mail rates start at $0.46 and could qualify for $0.398 at the 5-digit level.
First Class Retail Flats/Large Envelope (1 oz.) rates will remain at $1.00. Each additional ounce will cost $0.20.
First Class Postcards will increase from $0.35 to $0.36. Machinable rates start at $0.293 and may qualify for $0.269 at the 5-digit level.
Marketing Mail Flats (4 oz. or less) automation rates start at $0.372 at the SCF level, and $0.45 at the no entry level.
Marketing Mail Letters (3.5 oz. or less) automation rates start at $0.235 at the SCF level, and $0.296 at the no entry level.
5 Ways to Offset the 2021 Postage Rate Increase
Postage charges are a substantial line item in a direct mail budget, but there is no need to panic about the new postage rates. SeQuel's Director of Print Production and residential postal expert, Paula Phipps, suggests five tactics direct mailers and agencies can employ to help offset the price increases.
Consider Standard Mail: With one low price for up to 3.5 ounces, moving from First-Class to Standard Mail can save you money in certain situations. When you are sending 200 pieces or more (or 50 lbs. or more) of marketing mail, newsletters or other mass communications, Standard Mail rates are more affordable. Work with your agency to determine if switching is right for you.
Take Advantage of Presort Software: It is in your best interest to partner with a vendor who uses presort software. This will increase your mailing accuracy and ensure your mail piece is in compliance with postal service regulations.
Design for Automation: Design your mail pieces for efficient processing to avoid the significant cost increases of non-machinable mail. Securing presort automation rates can cut postal costs even more. Work with your vendor to print a delivery point barcode on each mail piece and use an address list that has been validated against USPS databases. Then qualify your piece with the post office before final production.
Test a New Format: Depending on the type of presort that you execute, postage for a flat size mail piece could be more than double the cost of a letter-size mail piece. Converting mail pieces from flat mail to letter-size is one of the easiest ways to cut costs and mitigate the rate increase. Take into consideration your quantity when mailing flats.
Look for Entry Point Discounts: Consider transporting your mail to a Network Distribution Center or Sectional Center Facility to enter the mail closer to the delivery destination and utilize commingling. This strategy could speed up delivery and save up to 18% in postage.
USPS Sponsored Cost Savings
Despite the 2021 postage rate increase, the USPS is still the most economical and efficient mailing service for direct marketers. They also offer promotions and incentives for brands who utilize innovative and interactive elements in their marketing mail to increase consumer engagement. See below for a list of the 2021 USPS promotions:
Tactile, Sensory, and Interactive (February 1 – July 31): Mailers who use specialty inks and papers, sound chips, or interactive folds designed to provide a sensory experience can receive a 2% discount per mailing.
Emerging and Advanced Technology (March 1 – August 31): Mailers who incorporate interactive technology such as video cards, video links, mixed reality, augmented reality, virtual reality, and more can receive a 2% discount per mailing.
Earned Value (April 1 – June 30, 2021): Mailers who include Business Reply Mail (BRM), Courtesy Reply Mail (CRM), and Share Mail enclosures can receive a $.02 rebate per returned piece to be used on future outgoing mailings.
Personalized Color Transpromo (July 1 – December 31): Mailers who utilize dynamic/variable color messaging on statements or invoices can receive a 2% discount per mailing.
Mobile Shopping (August 1 – December 31): Mailers who add a mobile barcode/digital watermark that leads to a mobile optimized website can receive a 2% discount per mailing.
Informed Delivery (September 1 – November 30): Mailers who participate in this free electronic mail preview program can receive a 2% discount per mailing.
If you are looking for other ways to trim production costs or enhance your direct mail program in 2021, click here to schedule a free analysis with one of our mailing experts.