Home Services Direct Mail Marketing
Whether you provide plumbing, exterior/interior maintenance, landscaping, roofing, or siding, home services direct mail marketing is an effective way to acquire new customers. With direct mail, you can target specific audiences with the right message and quickly expand your reach for a higher ROI. You can also integrate online and offline campaigns for affordable cost-per-acquisition (CPA) solutions to maximize your budget. SeQuel Response has the experience and expertise to help you get the results you want with direct mail marketing.
Acquire More Home Services Customers with Direct Mail
By targeting your ideal audience with an engaging message, direct mail marketing is a profitable way to reach new customers. At SeQuel Response, we create custom direct mail campaigns that get results, utilizing data-driven strategies and cutting-edge tactics. Let our team of experts develop a personalized campaign for your home services that meets your customer acquisition goals.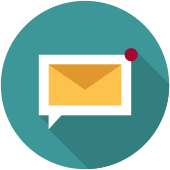 Integrate Online and Offline Campaigns with SeQuel Surround
Direct mail marketing with SeQuel Response also allows you to integrate online and offline campaigns for a comprehensive approach to customer acquisition. By combining digital channels with print, you can reach more people with the right message, across marketing channels, and track performance to optimize future campaigns. With our expertise, you can maximize your budget with affordable cost-per-acquisition (CPA) solutions that drive conversions.
Maximize Your Home Services Marketing Budget
SeQuel Response knows how to make your money go further with direct mail campaigns. Together, we'll tailor a campaign that matches both your objectives and financial plans. We make sure to optimize every aspect of the campaign for performance, from list selection to mailing frequency, so you can get the best results without breaking the bank.
Build Brand Awareness with Direct Mail
At SeQuel Response, we specialize in developing direct mail campaigns that build brand awareness and increase customer conversions. Our team of experts works to ensure your message is received and remembered, utilizing creative designs, copy, and offers to capture the attention of your audience.
ProspeQtor achieves CPL and new customer acquisition goal
A reputable home warranty brand was eager to determine if other marketing channels could acquire customers at a comparable scale and cost-per-lead (CPL) as direct mail.
Data and format testing drives growth for legacy mailer
An established brand in the home warranty space had already experienced success with direct mail and wanted to elevate its mature program to new levels of growth.
Leading brand chooses SeQuel after competitive direct mail test
Looking to challenge its existing mail performance, a leading home services brand asked SeQuel to participate in a head-to-head direct mail test against their current agency. The winning agency would either keep, or takeover, the brand's significant direct mail program.
Direct Mail Marketing

for Home Services
When it comes to customer acquisition, direct mail is the ideal solution for home services companies looking to reach more customers, integrate online and offline campaigns, find cost-effective CPAs, and maximize budgets. View our case studies above to learn how we can help you acquire more customers and drive conversions with direct mail. Contact us today to get started!