Our Favorite Trends From the 2021 CMO Survey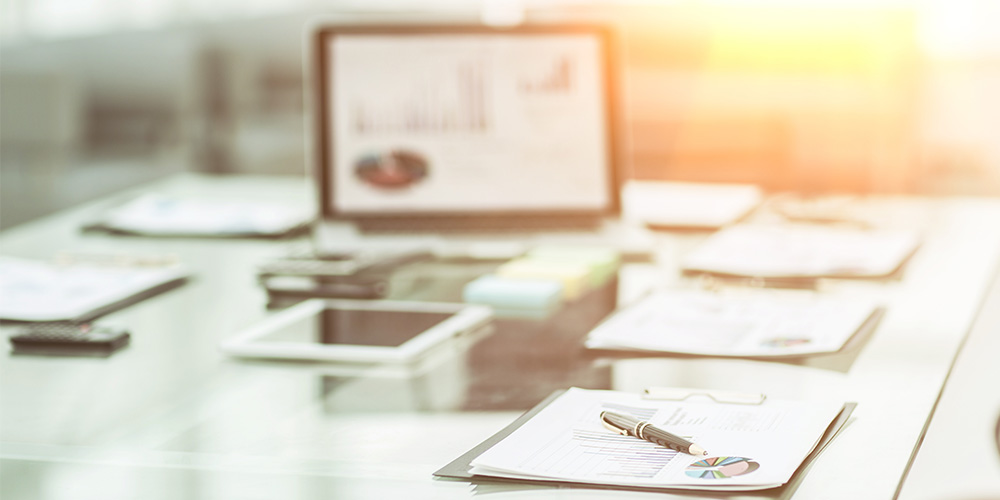 Twice a year, the CMO Survey gathers data from a vast pool of senior marketers across the United States to track and predict marketplace trends, record strategy performance, and improve the overall value of marketing in both business and society. The newest report explores the industry evolution over the past year as marketers have navigated pandemic strains and social controversies.
Here are five of our favorite CMO survey trends and insights from the 26th edition of this valuable research — and what they mean for direct marketing in 2021 and beyond.
Marketer Optimism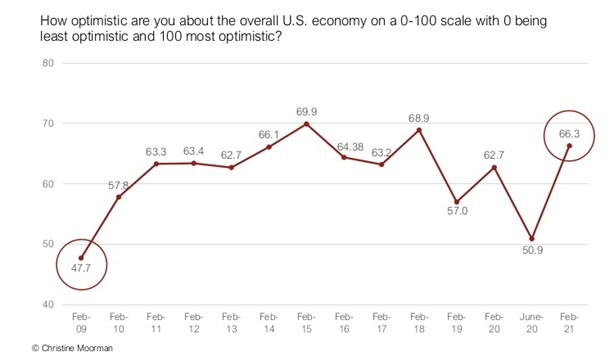 Marketer optimism has jumped nearly 16% since June, within shouting distance from the historic high of February 2018. There are a few circumstances that may have impacted this rebound, such as vaccination rollouts and a heightened consumer sentiment. Yet, the climb in optimism also reveals a renewed confidence amongst marketers themselves, and their ability to steer their brands and support their customers through the unpredictable situations that lie ahead.
The Evolution of the Role of Marketing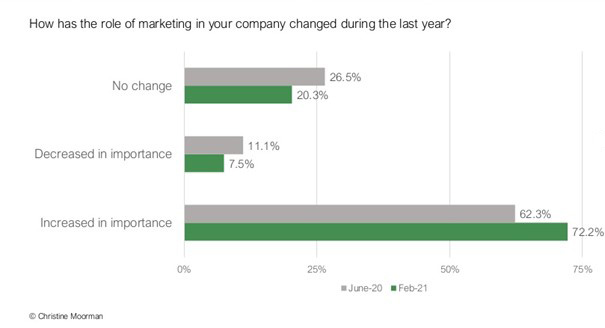 In 2020 the marketing role became more critical than ever, with levels of importance increasing by nearly 10% in less than a year. This is certainly not surprising when you consider the swift pivots marketing teams were forced to make in their go-to-market models in order to reach homebound consumers, meet increasing digital expectations, and react to societal issues. It is encouraging to see that C-suite leaders saw this agile approach to marketing strategy as both valuable and durable, further bolstering marketing leader confidence.
Customer Experience Reigns Supreme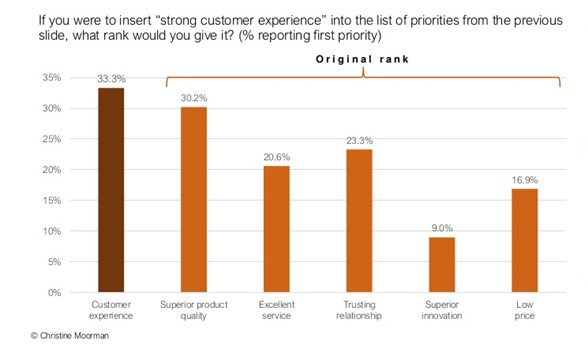 Customer experience has found itself topping the priority list in this report, and other industry research, in 2021. Brand competition is ample in most markets, keeping marketers on their toes in normal situations. Then add in the pandemic-prompted stress of wavering brand loyalty, and you've created a heightened commitment from marketers to preserve customer relationships with positive and engaging brand experiences.
Top Marketing Objectives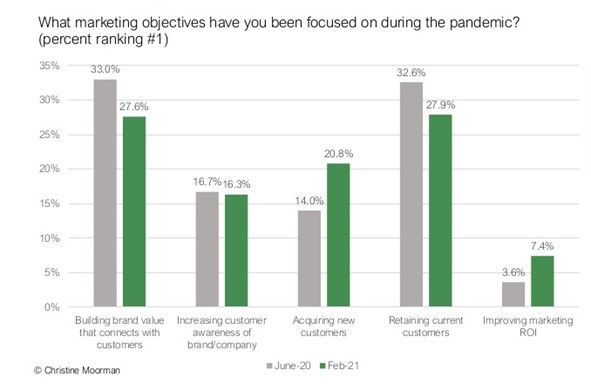 Although there is a strong focus on retaining current customers, CMO survey results also show a renewed focus on brand growth, customer acquisition, and ROI improvement in 2021.  This could mean bettering the performance on platforms that were quickly launched to meet last year's demand, leveraging consumer data to integrate channels and enhance targeting efforts, or testing a new channel to expand audience reach and program scalability.
Marketing Spend Rebound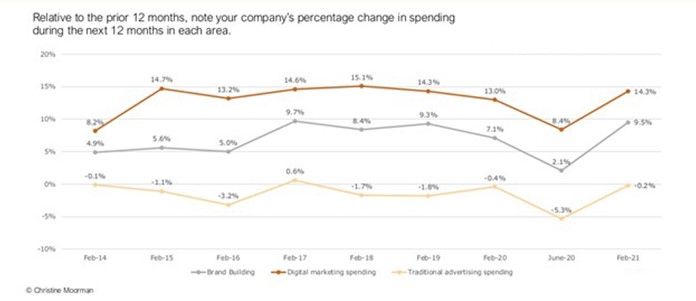 With a boost in marketer and consumer optimism comes a rise in marketing spend. Marketing budgets are predicted to near or even surpass pre-pandemic levels over the next 12 months. This upturn in traditional advertising and brand building investments signals a revival for out-of-home and direct mail advertising, both of which experienced a dip in 2020.
Find more articles on recent industry research, 2021 marketing strategy and consumer sentiment on our blog. We are also happy to discuss how you can use this year's CMO survey trends to help your direct marketing programs succeed this year, and the next. Contact us today.
All graphs shown are directly from the February 2021 CMO Survey.