Why should you use direct mail?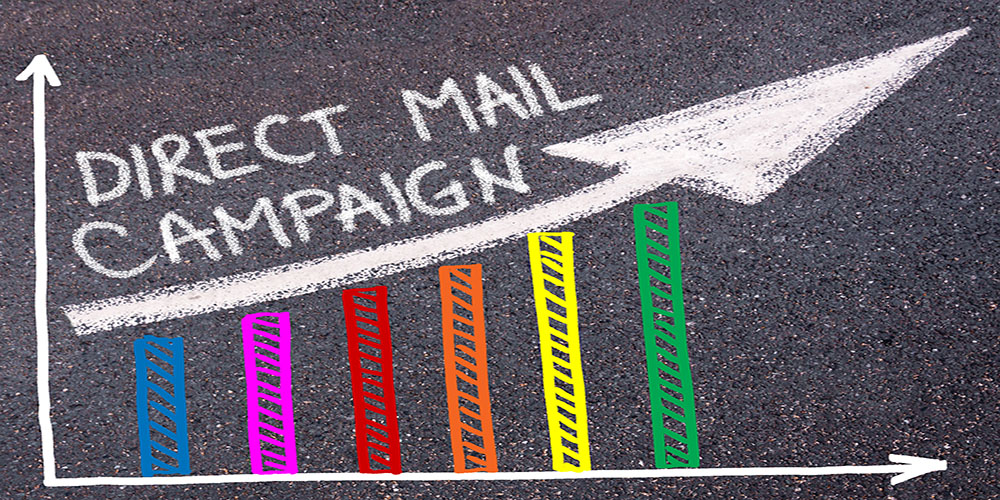 As consumers adopted e-commerce and the digital world flourished, you decided to leave direct mail marketing in the past and dive headfirst into digital channels. We get it. It makes sense and it's been a useful strategy for many of today's DTC brands. But the reality is that direct mail is not only alive, it's even better than it used to be! In fact, direct mail is thriving so much that without it, you could be missing out on the marketing channel with the highest potential for profitable growth and return.
Here are seven reasons why direct mail deserves a spot in your marketing lineup:
1. The response rate is high
Believe it or not, people more likely to respond to direct mail than digital channels.
When you consider that 58% of consumers open and read promotional mailers, the odds of an impressive amount of responses are already in your favor. Pair that with an average response rate of  9% for house lists and 5% for prospect lists­­­­ – that's three times higher than all digital channels combined – and direct mail has already established itself as a clear front-runner.
Of course, these successful direct mail response rates are due in part to the quality of the mail piece and the level of strategic thinking behind the copy, visuals and other design elements. The most eye-catching, response-worthy direct mail content includes the following features:
Local company shoutout or recognizable brand name
Compelling discounts, deals and promotions
Bright colors and engaging visuals
High-quality print materials and design work
Personalization elements
Product samples
The DMA/ANA Response Rate Report also revealed that the size of the mailer can influence the results, with letter-sized direct mail earning a 15.1% response rate. Online tracking, coupon codes and contact center reports can help you measure these winning numbers.
2. The ROI is real
Direct mail's promising response rates generally make way for converting prospects to customers, earning brands a considerable return on investment. When a direct mail campaign targets your best possible prospect audience, you can earn higher order values and stronger customer relationships, all of which impact your overall CPA tolerance. In fact, if you were to launch a direct mail campaign today, it's likely that less than 1 out of 100 targets would have to buy for the campaign to be a profitable endeavor for your company.
3. Direct mail can break through the growth ceiling
When it's time to scale, direct mail is your channel. With a rich data environment and predictive modeling, the prep work conducted before sending out mailers can identify hundreds of thousands of incremental prospects. Plus, direct mail modeling piggybacks off of your digital efforts, leveraging lists of customers from your online sources to identify similar prospects. For example, this identify theft protection service converts hundreds of thousands of new customers each year and drives 40% of its annual sales from direct mail. With growth like this, you can afford to dedicate more of your marketing budget to direct mail.
4. Home is where the decisions are made
The majority of consumers make important purchase decisions in the comfort of their homes, where they regularly discuss decisions within their personal network of family and friends. And for big-ticket items, consumers feel more confident in their purchase when they have time to plan and do their research.
When your direct mail content shows up in a consumer's mailbox, your brand becomes part of that buying process. Despite much of the consumer's buying research happening on phones or computers, the mailer can enhance their search for the right product or service with a standout touch point.
5. Tangible is memorable
There is an endless sea of information to scroll through on our screens each day. But our mailboxes aren't nearly as cluttered, which means your message has a greater chance of making an impression. For fear of missing something important, few people throw away mail before at least glancing at it. What's more, it's harder to forget something we hold in our hands versus something we view on a device.
Canada Post partnered with a neuromarketing research and strategy firm to confirm this theory, revealing that direct mail requires 21% less cognitive processing effort than digital content. That makes physical content easier to comprehend, translating to a 70% higher recall rate.
Marketing guru Neil Patel also noted that direct mail has an air of romanticism that isn't dissimilar to the feeling we get from receiving a handwritten note. To that point, adding handwritten elements to mailers can add a personal touch and resonate with consumers.
6. Direct response appeals to several audiences
Direct mail campaigns allow you to reach a wide range of consumer groups. It probably doesn't come as a shock that mailers are an effective way to reach older audiences, namely because many older adults don't engage in social media and checking the mailbox every day is a lifelong habit.
However, direct mail is still in the cards when targeting a younger audience. Direct mail resonates with the millennial audience, largely due to digital fatigue. Research from the United States Postal Service revealed that 84% of millennials take time to check their mail, and 64% prefer scanning physical mail over emails.
7. Predictive modeling means better targeting
Today's direct mail campaigns get an added boost from better data and more sophisticated modeling techniques. These methods allow for robust testing efforts that ensure money is well spent on mailing to promising prospects.
A combination of multiple data sources, unique models and real-world competition can drive targeted, high-performing campaigns. SeQuel's sophisticated PrediQtor model, as one example, can help marketers greatly increase their odds of success. 
--------
Are you ready to give direct mail a shot? Check out our Beginner's Guide to Direct Mail, or preview our newest eBook. If you're ready to discuss your customer acquisition goals and challenges, the SeQuel team is ready to help you develop a direct response strategy to reach your audience with the highest potential, today.