As seen on MarketingProfs: 5 Differences Between Branding and Direct Response Every Marketer Should Know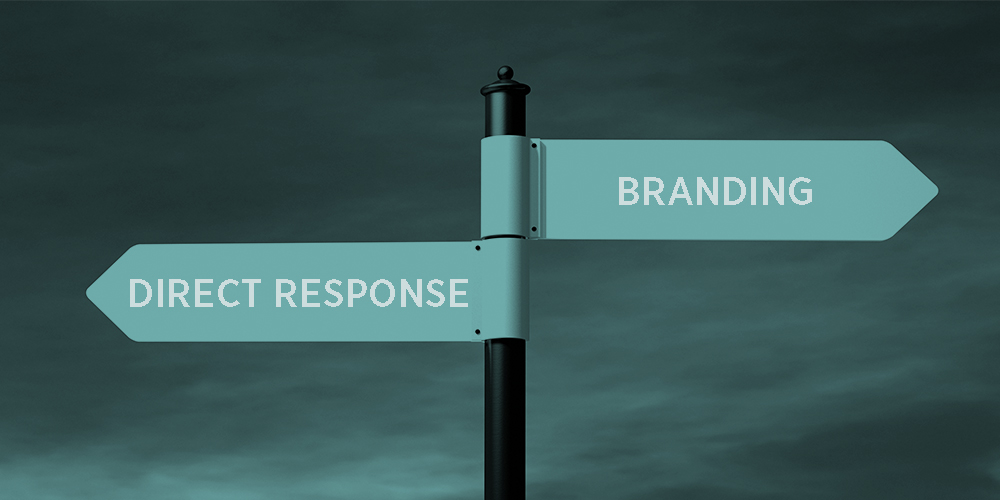 The following was originally published on MarketingProfs. Here's a sneak peek at what every direct marketer should know about branding and direct response objectives, audience, copy, design, and testing.
_________________________
Identifying the right combination of branding and direct response marketing is essential to establishing brand awareness, growing your customer base, and making sales. Together, the two approaches play a significant role in the company's overarching marketing strategy.
Although they must operate in concert, branding and direct response are not alike. To successfully deploy complimentary messaging, every marketer should know the major differences related to campaign expectations, execution, and measurement.
Here are five important areas of difference between brand marketing and direct response.
Goals and Objectives
"Direct response marketing helps people buy. Brand marketing helps people choose," says Jason Falls, a leader in social media marketing and founder of Social Media Explorer. That sums it up well.
Dr. Jeffrey Lant's influential Rule of 7 states that it takes an average of seven touches for a brand to become recognizable. That theory shapes the long-game strategy executed during brand marketing initiatives.
Consistent brand messaging reinforces a product or service, customer experience, or community engagement, and it strengthens overall awareness, making your brand unforgettable when it's time for a customer to choose. That decisions is often made based on brand sentiment and what the brand represents to the buyer.
Direct response plays the short game, with one invariable goal: convince prospects to take immediate action. All decisions and elements within a direct marketing program are based on performance data, and that is especially true when you work with a direct response agency.
Throughout the campaign lifecycle, direct marketing strategists track and measure response rates, conversion rates, customer acquisition costs, various "cost per" metrics, lifetime value, and ROI to gain insights into what converts and what does not; then, adjustments are made to specific elements (such as the mailing list, CTA, or creative package) and strategically tested to optimize performance.
_________________________
Keep reading on MarketingProfs.com to learn how audience, copy, design, and testing differ between branding and direct response strategies, and how the two can work in tandem to attract and convert your best audience.
If you want to dive deeper into direct mail creative strategy and design best practices, check out our free e-book, Utilizing Direct Mail Creative to Alert and Convert.