Acquire More Customers and Leads

with Direct Mail for Financial Services

Companies in the financial services industry can reach new customers through direct mail. It allows you to target specific audiences with the right message and acquire new customers quickly. Your customized direct mail campaigns are based on customer profiles and demographics, so you can deliver relevant content your audience will want to engage with. Mail's high response rates allow you to reach your ROI and maximize your budget quickly.
Quickly Expand Your Reach with Direct Mail
Direct mail allows financial services companies to quickly expand their reach and attract prospects who are most likely to become loyal customers. By targeting specific groups with the right message, financial services companies can drive conversions and increase profits. Actionable performance analytics allow you to plan for future campaigns to stay ahead of the competition.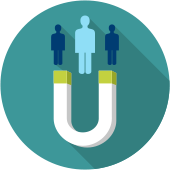 Direct Mail Integration
Integrating direct mail into your existing marketing strategy is essential for financial services companies looking to acquire new customers and increase revenue. Direct mail can be integrated with digital campaigns to help you reach audiences in places they're already engaging with your content. Surrounding your audience across channels will increase your conversions and overall campaign performance.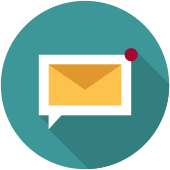 Maximize Your Budget
SeQuel's proprietary testing method optimizes your ROI and maximizes your budget. By targeting the right audience and integrating your direct mail and digital campaigns, your financial services company will drive conversions. This will allow you to protect your CPA for scalable audience growth.
Find Scalable Growth
Our industry expertise has helped growing financial service brands launch and scale their direct mail campaigns. Advanced data modeling and strategic testing will help your mail piece reach your best and biggest audiences for continuous business growth.
Mobile bank service attracts hundreds of new users with ProspeQtor
When budget constraints put direct mail on pause, a mobile bank service was in search of an affordable approach to targeting high-quality prospects.
Retargeting program ignites conversions across channels
A leading financial services company was eager to convert more of its leads into sales across marketing channels.
Aligned video, CTV|OTT and mail strategy increases sales rates
A leading financial services brand was looking to integrate previously siloed online and offline strategies to create a coordinated, targeted, and profitable program. The brand was struggling to reach relevant prospects with their existing standalone digital campaigns due to the limited data variables available during audience selection.
Direct Mail Marketing

for Financial Services
Direct mail is an effective tool for financial services companies looking to acquire new customers and maximize their budget. With direct mail, you can target the right audience with the right message, engage them with a compelling medium, and experience results quickly.
If you're ready to increase your leads with direct mail, SeQuel Response is here to help. We offer a full range of direct mail services, from planning and strategy to design and execution. View our case studies above to learn more about how we can help you grow your financial services business with direct mail.