Generate More
Mobile App Downloads

with Direct Mail

SeQuel Response specializes in designing and executing data-driven direct mail campaigns that generate downloads for mobile brands. We understand the unique challenges and opportunities of marketing for your mobile app and we're here to help you grow your audience with direct mail marketing.
More Effective Targeting than Any Other Method
When you use direct mail, you can target your audience with pinpoint accuracy by using data like demographics, psychographics, and behavior. This way, you can be sure that your message is reaching the right people. And when it comes to generating downloads for your mobile app, it is essential that your audience finds your tool relevant. Direct mail marketing allows you to market your app with a targeted channel that generates a higher response.
Extend Your Audience Outside of Digital Marketing
Every consumer has a mailbox and a cell phone, but not every consumer actively engages with digital ads. In order to reach a wider audience, you need to extend your marketing efforts beyond the internet. While online ads are often ignored, direct mail stands out as a tangible piece of advertising that catches attention. So if you want to make sure your app is seen by as many people as possible, add direct mail marketing to your mix.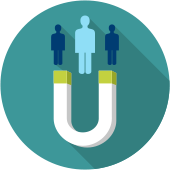 Integrate Direct Mail and Digital Marketing
At SeQuel Response, we know direct mail, but we are also skilled in integrating direct response marketing strategy across channels. So even if you're digital marketing has been successful as is, we can work with you to create a campaign that incorporates both direct mail and digital elements to surround your best prospects on the channels they engage with every day.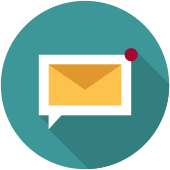 A Reliable Medium
Direct mail is a trusted and tangible medium that goes straight to people's homes. Unlike other marketing channels, direct mail allows you to tell your story in a physical way that will forge a lasting connection with potential customers. This personal touch is essential for building relationships and inspiring people to take action.
Mobile bank service attracts hundreds of new users with ProspeQtor
When budget constraints put direct mail on pause, a mobile bank service was in search of an affordable approach to targeting high-quality prospects.
Mobile app reaches new market with direct mail launch
When digital growth began to flatline, this app-based brand sought to diversify its marketing mix by testing offline acquisition channels including direct mail and TV.
Scalable channel enrolls 6K new customers in a single drop
A fast-growing subscription wellness app was in search of an alternative marketing channel to run alongside their existing digital and media strategy. Although the brand was not new to the direct mail channel, they were in search of a proven partner that could help them establish a scalable program.
Direct Mail Marketing

for Mobile Apps
If you're looking for a more effective way to generate downloads for your mobile app, contact SeQuel Response today. We specialize in direct mail campaigns that get results. Read our case studies above to learn more about what we can do for your business.