Boost Your Food and Beverage

Marketing with Direct Mail

The online food and beverage delivery market is booming. And, if you're in this business, chances are you're looking for ways to grow your company. One way to do this is by incorporating direct mail into your marketing mix.

SeQuel Response is a full-service agency that specializes in direct response marketing, from idea to attribution. We are skilled in integrating direct response marketing strategy across channels and can help you diversify your marketing mix, increase customer acquisition, and hit sales targets.
Reach and Convert New Audiences
Direct mail can help you reach new audiences and promote your online grocery or meal delivery service. With direct mail, you can target specific demographics or build custom models that are likely to be interested in your service. Highly targeted mail programs will increase your customer acquisition rates, lower your CACs, and hit your sales goals.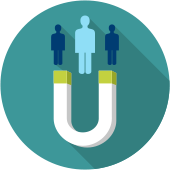 Optimize Retention Programs with SeQuel Response
If you're looking for ways to optimize your retention programs, SeQuel Response can help. Our direct mail services can help you keep your best customers engaged and active. Mail can also be used to re-engage former customers with a special offer or exclusive coupon.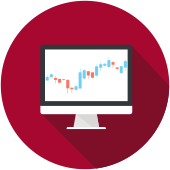 Use Direct Mail to Increase Revenue
Direct mail can also help you increase revenue for your online food and beverage ordering or meal delivery service. Direct mail is one of the most effective marketing strategies with a high open rate, meaning more people will see your offer. And, by utilizing our in-house creative team to design and target your campaign, you can expect an even higher response rate.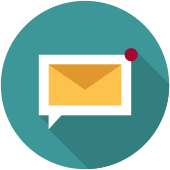 Build Brand Awareness
In addition to increasing revenue, direct mail can also help you build brand awareness and separate yourself from the competition. Building brand awareness is important for the longevity of your brand. It can help you attract new customers and keep existing customers loyal.
Polished approach to data and creative testing revives channel scale and performance
An online retailer was struggling to find scale with their existing direct mail program and challenged SeQuel to renew channel performance with a new data and creative strategy.
Targeted direct mail campaign drives retail store sales and traffic
Having previously managed its mailings in-house, a food and beverage retailer sought a direct mail agency to increase traffic and sales at their seasonal pop-up locations.
Shared mail campaign achieves sales and CPA goals
Nine top consumer brands were invited to participate in a full-service shared mail program that would drive incremental sales with a profitable cost per acquisition (CPA).
Direct Mail Marketing

for Food and Beverage
If you're looking for ways to grow your online food and beverage brand, direct mail marketing may be the answer. SeQuel Response will work with you to create a direct mail campaign that not only reaches but also resonates with your target audience, meaning more customers and increased conversions. If you're interested in learning more about what we do, read our case studies below and reach out to us today.