Direct Mail Marketing

for Insurance Agencies

Whether you offer auto, home, life insurance, or a different type of insurance altogether, you know that a consistent flow of quality leads is critical to maintaining and growing your business. Insurance agents have a variety of options when it comes to marketing and lead generation. Most use some form of digital advertising, in whole or in part, but as costs skyrocket and ROI declines, a more effective strategy is required to remain competitive.

Direct mail from SeQuel Response offers a smarter way to grow your insurance business. We're passionate about driving growth and providing the best ROI possible. Here are few of the many reasons direct mail helps insurers get more from their marketing budgets:
Better Targeting Capabilities
Sequel Response offers industry-leading data and modeling techniques to ensure your mailings reach your ideal audience. Our team of data scientists and marketing professionals analyze your customer base to create a customized profile for your target demographic. We use this information to inform our targeting strategies, allowing you to make the most of your direct mail campaigns.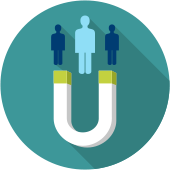 Cost Effectiveness
Our data-driven approach, rapid testing capabilities, and delivery optimization strategies ensure maximum response and ROI for your marketing budget.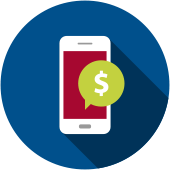 Increased Digital Marketing Performance
By integrating your online and offline campaigns, we're able to cut through the noise and reach your best prospects across multiple channels – delivering better performance and greater returns than digital alone can provide.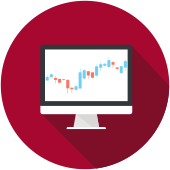 Direct Mail is Tangible and Trusted
People enjoy receiving mail. In today's world of never-ending emails, annoying popups, and disruptive ads, direct mail offers a preferred alternative that consumers can read at their convenience while delivering greater value perception and trust.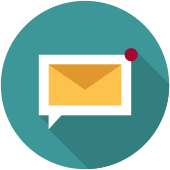 Shared mail campaign achieves sales and CPA goals
Nine top consumer brands were invited to participate in a full-service shared mail program that would drive incremental sales with a profitable cost per acquisition (CPA).
Smart data strategy optimizes CPA and hits sales target
After previous mail strategies missed the mark on CPA and performance, a Medicare insurance provider turned to SeQuel for a fresh approach.
Agile digital blitz reaches and converts onboarded lookalike audience
An identity protection client came to SeQuel seeking a last-minute, end-of-the-quarter sales push.
How
SeQuel Response Helps

Insurance Agents Grow Their Business
As a full-service direct mail agency, our team of experts can design and execute your entire campaign from start to finish with marketing strategies that help insurance agencies unlock new levels of growth and revenue. Whether you need to build a new campaign from scratch or need assistance with an existing campaign, SeQuel Response is your partner for success. View our case studies above to see how we've helped insurers exceed their expectations.