Investing in your
success
At SeQuel Response, we want you to have a great career where you can grow and be part of our family. As one of the fastest growing private companies in America, we're always looking for talented, ethical, and fun people to join our team. 
Current openings
Our Recruiting and Hiring Philosophy: At SeQuel Response, we are committed to creating a diverse and welcoming workplace with equal opportunity for all employees. We strive to always maintain a culture of inclusion, equity, respect, and trust.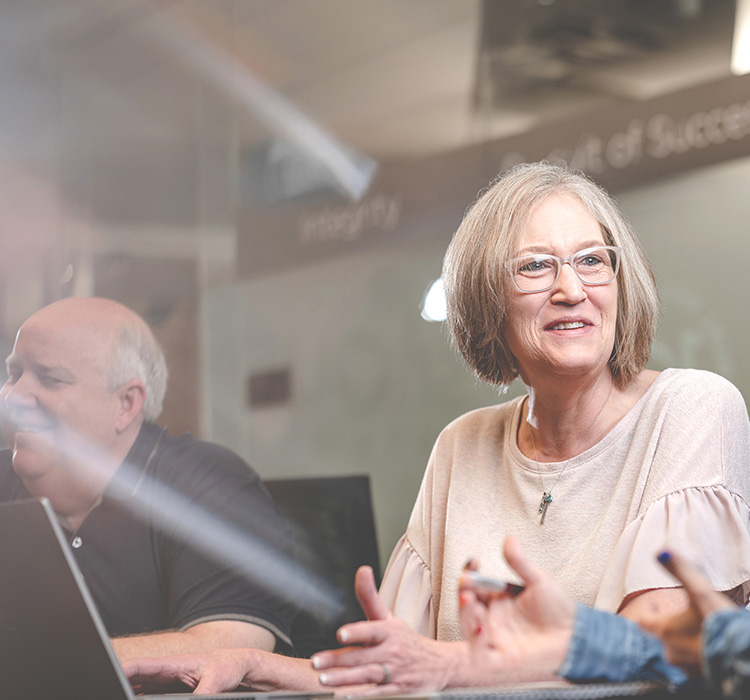 Benefits

mean more at SeQuel

Just like every other agency, we offer competitive salaries, medical, health and 401k plans, PTO, paid holidays, and all the other things you expect. But we also offer some things you might not:
Sharing -
We match employee donations to whichever charitable organizations you support.
Service -
We regularly organize and participate in company-wide philanthropy events.
Learning -
We host monthly "Lunch & Learn" sessions and offer continued education for all employees.
At the core of
everything

we do - SeQuel Values

Every campaign, meeting, and decision at SeQuel Response is based on our seven core values. These values work together to form our strategic purpose: At SeQuel, we're invested in the success of others. Sounds trite, but the weight of that statement holds a high bar for all employees. We expect our people to be focused NOT on themselves, but on their teammates, clients and vendors – as well as the consumers of our clients' products.
Integrity
We conduct ourselves with transparency and honesty in all our dealings with coworkers, clients, and vendors.
Pursuit of Success
We pursue a resilient drive for excellence in all that we do while contributing to the growth and prosperity of our clients, vendors, SeQuel, and surrounding communities.
Partnerships
We seek mutually beneficial business relationships with like-minded companies and professionals, always treating our clients, vendors, and coworkers as we would want to be treated.
Innovation
We relentlessly cultivate creativity, proactivity, and effective problem solving to position SeQuel as a thought leader in our industry.
Supportive Culture
We value a culture of mutual respect and unselfishness that promotes excellence, while providing a fun, peaceful environment where people genuinely enjoy their work.
Responsiveness
We aim to be the most responsive agency we can be by bringing a sense of urgency and passion to our service and performance that is unsurpassed in our industry.
Stewardship
We actively contribute a percentage of our time, talents, and profits to trusted organizations that are making a lasting difference in the lives of others.