Direct Mail Marketing of
Investment Management Services
When it comes to marketing investment management services, direct mail is a great option. With our FaQtor Test testing methodology, you can optimize your ROI and increase conversions with targeted campaigns that are tailored to the needs of each customer segment. Also, our advanced analytics platform helps you gain actionable performance insights for scalable growth.
Reach High-Value Customers with Direct Mail
By using direct mail, you can target high-value customers and maximize your budget. You can also use this opportunity to gain further insights into their likes and dislikes and tailor future campaigns accordingly.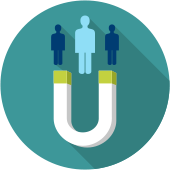 Use Direct Mail to Drive Scalable Growth
At SeQuel, we understand how important it is for investment services brands to reach high-value customers and drive scalability. By marketing investment management services via direct mail, you can find affordable cost-per-acquisition rates, acquire new customers quickly, and scale while staying within your budget.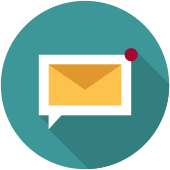 Maximize Your ROI with Direct Mail for Investment Services
Our FaQtor Test methodology and advanced analytics platform will help you maximize your ROI on each campaign. Test different audiences, and track performance metrics like CPA, response rates, conversion rates, and more. Gain actionable performance insights from the data to adjust campaigns quickly and scale effectively.
Detailed Insights and High Response Rates
Direct mail has a high response rate, which is why it's still one of the best options for marketing investment management services. With SeQuel Response, you can get detailed insights into customer behavior and integrate your direct mail and digital campaigns.
SeQuel Surround strategy proves the value of integration
Have experienced success with direct mail as a standalone channel, a personal investment brand was looking for proof that an integrated campaign would lift performance and generate more qualified leads.
Alternative investment brand scales rapidly after direct mail channel launch
When programmatic digital advertising and podcast conversions ran stale, this alternative investment platform went offline to grow its investor base and produce a higher number of leads and memberships.
Direct Mail Marketing

for Investment Services
Direct mail can be a great way to reach high-value customers, acquire more investment service customers, and maximize ROI. With SeQuel Response's data modeling and advanced targeting capabilities, FaQtor Test testing methodology, and actionable performance insights for scalable growth, you will have the tools you need to achieve your marketing goals. Check out our case studies to see what we've done for others, or contact us today if you have any questions about how we can help you.