Get More Subscribers

with Direct Mail Marketing

As a subscription service, you are in the business of selling convenience and access to customers. They sign up for your service to save time or get a better deal on the products they love. But how do you acquire new subscribers? Marketing, specifically direct mail marketing, can help you reach new audiences and convert them into loyal customers.
Acquire the Best Subscribers for Your Brand
With direct mail, you can target the best audience for your service or product. For example, if you offer a subscription for food delivery, you could target households with a history of using similar products. Or, if you have a clothing/styling subscription service, you could target busy professionals who want to be fashion-forward, but just don't have the time.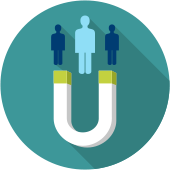 Increase Your ROI
Direct mail can also help you increase revenue for your subscription service. Direct mail has a high response rate because people interact with it and trust it. In addition, direct mail campaigns allow you to measure results and track ROI. This means that you can optimize your campaign for maximum returns and make sure that you're getting the most bang for your buck. Our team will ensure your campaigns stay within budget through strategic media-buying and delivery methods that minimize costs.
Digital Integration with SeQuel Surround
At SeQuel Response, we understand that subscription services need to go beyond direct mail to reach their customers. That's why we offer integrated campaigns with our SeQuel Surround technology. This powerful strategy allows you to track results from your direct mail campaign and integrate with digital ads for additional conversions. Leveraging direct mail and digital marketing channels increases your response rates and lowers customer acquisition costs.
Create a Mailer that Drives Response
Once you've targeted your ideal customers, you need to create a compelling offer that will get them to sign up for your service. Our team is here to help. We will develop a creative mailer that resonates with your audience and proactively works to acquire new subscribers for your service.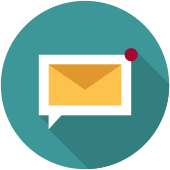 SeQuel Surround spurs record-breaking conversions
After a successful launch into the mail channel, this meal delivery service was eager to maximize direct mail's potential as a high-performing marketing channel.
Top fitness brand discovers the power of a dynamic direct mail partner
A prominent connected fitness brand sought to scale its new audience reach and increase conversions while effectively measuring the incremental cost of acquisition (CAC).
Shared mail campaign achieves sales and CPA goals
Nine top consumer brands were invited to participate in a full-service shared mail program that would drive incremental sales with a profitable cost per acquisition (CPA).
Direct Mail Marketing

for Subscription Services
If you're looking for a way to increase subscribers for your subscription service, direct mail marketing may be the answer. SeQuel Response can help you design and implement a direct mail campaign that will reach your ideal target audience and convert them into paying customers. Contact us today and read our case studies above to learn more.