Quarterly Direct Mail Trends Report: Q3 2021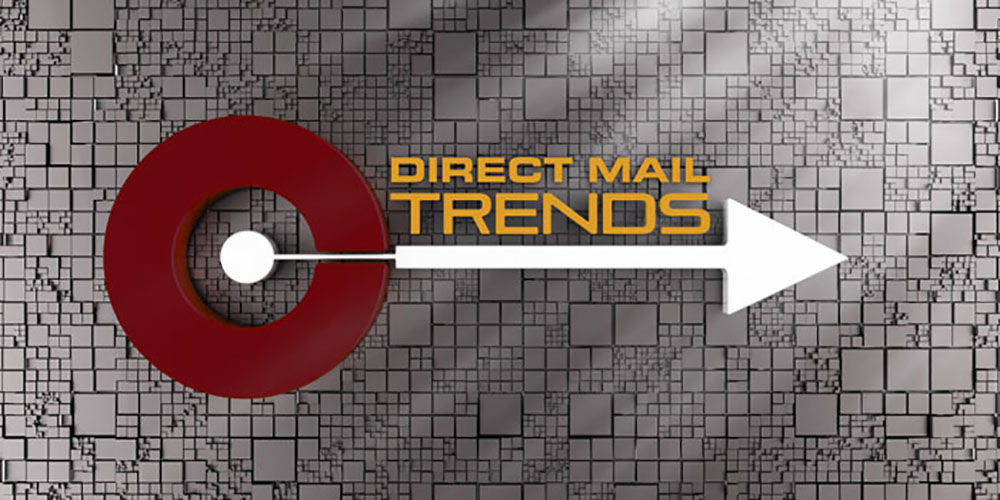 Up almost 10% from Q3 2020, 2021 direct mail volumes continue to surpass those of 2020 and now, 2019. In the third quarter, mailers sent over 6.6 billion pieces of mail – an increase of 10.5% from Q3 2019. We expect 2022 to be an even bigger year for the direct mail channel.
This Quarter's Direct Mail Trends
Feeling the weight of the pandemic lift, consumers have started to make the purchases they may have postponed over the last few years, prompting a boost in mortgage and loan, credit card, and retail/consumer service mailers. The travel and leisure industry also continues to rebound each quarter. We saw meal kit subscriptions hitting the mailboxes especially hard in Q3, with YOY volumes up over 200%.
As the paper industry continues to be affected by production and supply issues, DTC brands have shifted their direct mail creative towards postcards and self-mailers. They have also pumped up the usage of digital elements like QR codes and app downloads to direct consumers online for product and service information. This compact format strategy allows mailers to save on paper and postage costs by reducing the package size, without hindering customer experience.
"When you take a step back, you'd have to say that the direct mail recovery is complete. Being up over 10% in Q3 2021 compared to the same period in 2019 is all the evidence you need," explained Erik Koenig, SeQuel's President & Chief Marketing Strategist. "What's more, headwinds in the space relative to paper, labor, and freight are surely depressing 2021's numbers. I know I speak for everyone in our business when I say I'm excited to see how 2022 shapes up as the market begins to normalize and demand is no longer being throttled by supply."
The infographic below shares additional information on Q3 2021 direct mail trends and channel performance. You can find more direct marketing resources and industry insights on our blog.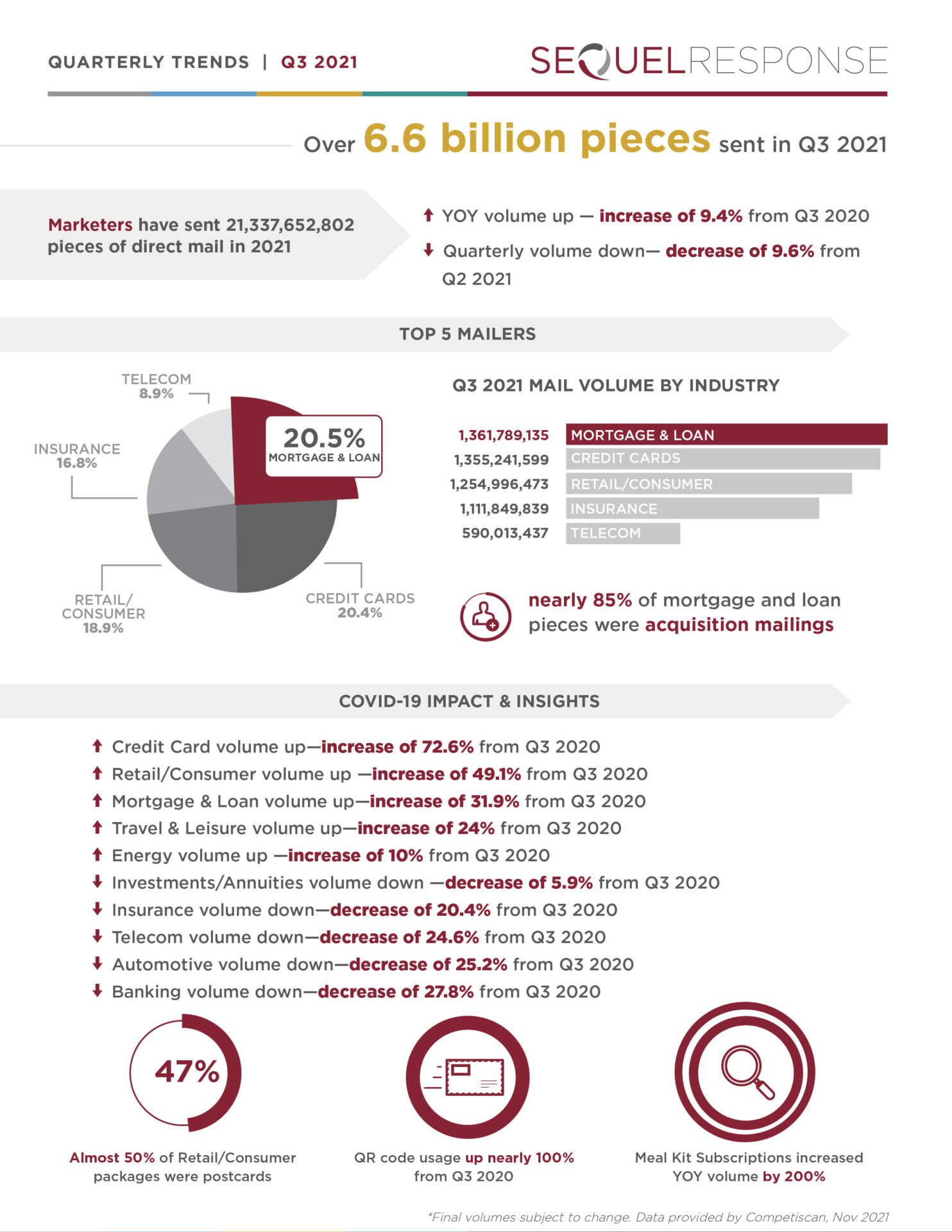 Data provided by Competiscan, Nov. 2021