Leveraging Your Customer Data for Direct Mail Success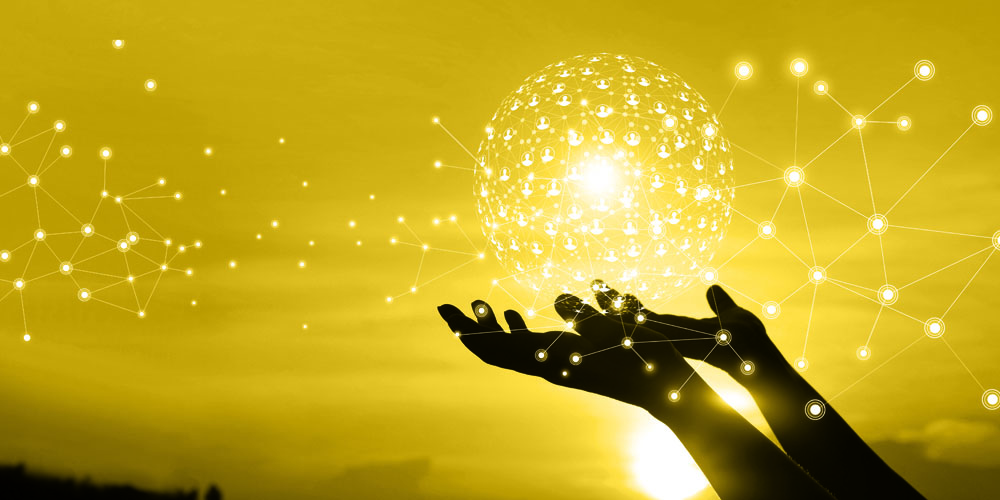 How does direct mail deliver such winning results?
While we've hinted at direct mail marketing's sophisticated data modeling in past posts, our FREE e-Book, Leveraging Your Customer Data for Direct Mail Success, uncovers the delicate science of customer data and prospect modeling used in direct marketing strategy. When upwards of 60% of your direct mail success (of failure) depends on accurately identifying your ideal customer and prospect lists, it's the most critical element of building and maintaining a profitable and scalable acquisition channel.
Whether you're new to direct mail, a past participant, or you're looking for a new growth channel, this FREE e-Book will provide you with valuable insight to build a campaign positioned for victory.  
Ready to get started? Keep reading for a sneak peek at the first 5 pages …
———
Direct mail's secret weapon
Calling all growth-oriented companies: Are you cashing in on the strongest currency in customer acquisition? We're talking about data and its undeniable influence behind building a profitable and scalable direct mail channel.
Direct mail has it all: measurability, incrementality and scalability. When growth hits a ceiling, direct mail is a fresh frontier for gaining new customers. Whether you have never mailed before, tried and failed, or have a campaign that's plateaued, direct mail's unique ability to predict and target your ideal prospects can take your brand to the next level of profitability.
Finding the right prospects to target for a direct mail campaign is most of the battle. Without accurate and informative data to build your mailing list, the success of your campaign is a throw of the dice. And a brand looking for scalable growth can't afford to take their chances on a bet like that.
Find promising targets
So, how do you identify and convert prospects who aren't yet in the market for your product or service? You start with what you have (first party customer data) and you pair it up with a strong foundation of consumer data (third-party data). Together, you can begin to understand what makes your customers unique, and from there, you're able to start predictive modeling.
Predictive modeling is a process that leverages customer insights and data science to identify the prospects with the highest potential for a specific marketing outcome — ultimately creating your mailing list.
The modeling process is kicked off with a customer profiling exercise to identify which prospects are more likely to connect with your brand, products and services. These customer profiles build the foundation for modeling across a variety of third-party datasets; ultimately combined with advanced modeling techniques and some highly-skilled data scientists. The outcome is the ideal customer model, paired with the right offer and creative, that will help you acquire more customers, faster.
Great news: Is your digital campaign feeling stagnant? To launch direct mail, you can start by leveraging 5,000 of your current social media or digitally sourced customers to identify and target hundreds of thousands — or even millions — of ideal new customers to grow your brand.
Get plenty of bang for your buck
It's true, direct mail may have a higher CPA than its digital counterpart. But, if you're looking to scale customer acquisition, the focus should be on identifying what you are willing to pay per acquisition and how it relates to the customer lifetime value. Efficient data modeling and affordable testing quickly optimize your campaign to ensure you reach your best audiences, expertly achieving your ROI for less. In most cases, less than 1 out of 100 targets must convert via direct mail for the campaign to be profitable.
How does direct mail deliver such winning results?
You don't want to waste your money on people who aren't interested in your product or service — and rightfully so. Bad targeting can deter the campaign from the results you want, which is why predictive modeling is such a crucial step in implementing a successful direct mail campaign.
The idea is to harness the power of multiple databases to pin down the most promising prospects. While data speaks volumes, real-world sourcing competition is incredibly valuable. It's critical to use multiple data partners, numerous data sets, and several models to determine the final makeup of lists and prospect targets.
Essentially, modeling helps you predict who is most likely to purchase your product or service. Direct mail is then leveraged to introduce your prospects to your brand or product, accelerate conversions — and most importantly — drive incremental sales.
________________
Download the FREE e-Book to continue reading about the essential elements of modeling success and learn five quick tips for direct mail achievement. You'll also get a behind the scenes look at how a unique approach to modeling increased a DTC brand's sales by 133%!