Direct Mail During an Election Year: Q&A with Chief Marketing Strategist, Erik Koenig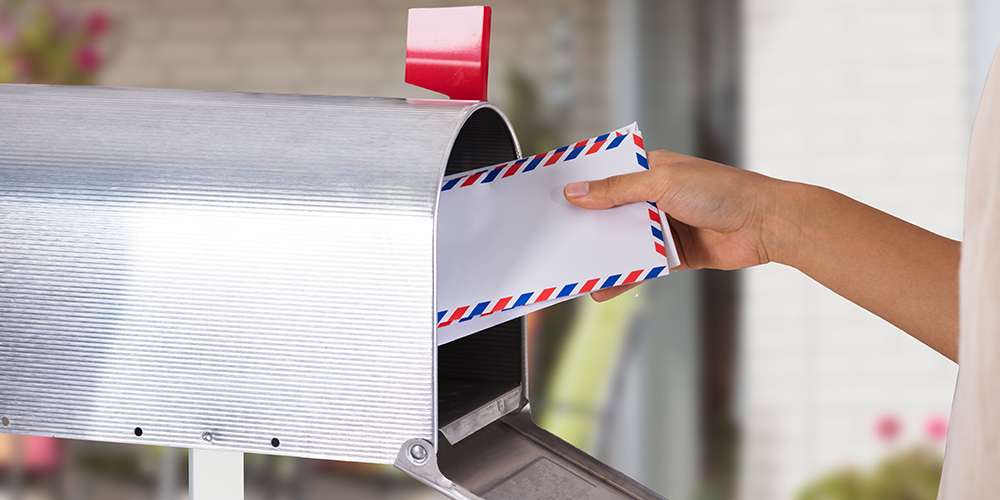 In addition to the monumental 2020 general election, all 435 seats in the U.S. House of Representatives and 35 of the 100 seats in the U.S. Senate are up for grabs. Plus, the coronavirus is expected to greatly increase the number of Americans who vote via mail-in ballots. As a marketer, you cannot help but wonder how the influx of political mail will affect your fall direct mail campaign delivery and performance. We chatted with Erik Koenig, our Chief Marketing Strategist to discuss all things direct mail during an election year, and how to get the most out of your fall campaign.
How can brands expect the election year to impact campaign performance?
Koenig: Ultimately, all industries will be impacted by the elections this year, just as they have in the past. In 2016, response rates averaged 10-15% off "normal" campaign performance in virtually every industry. The impact was felt for most brands in all channels. In 2020, I'd expect response rates to be slightly more volatile at 15-20% below normal as consumers are even more distracted and to some degree paralyzed by the heightened circumstances surrounding the 2020 election. This can impact consumer confidence and by extension, discretionary or new spending.
To determine what is "normal" for your brand, look at your historical direct mail performance trends in the fall of a non-election year to understand baseline seasonality in your business, then compare that to this year's performance once your results are in. If your brand is launching into the direct mail channel, there will not be any historical mail data to access, so look to your more established channels (such as paid search or social) to establish the impact. Compare the index of this Fall's campaigns to what you'd expect typically, and you have a good barometer of the impact of elections on your campaigns. For most brands, the impact is expected, and this helps to quantify it. 
The good news is that historically, the completion of the election cycle triggers a rebound simply because it eliminates the uncertainty of who will win. In many ways, an outcome is often more important than the outcome in terms of consumerism revving back up again.
What about delivery?
Koenig: There has been a tremendous amount of media coverage relative to USPS service disruption and delays the past couple of months. But while the concern relative to timely delivery of ballots is fair, we have been actively tracking USPS delivery and developments for our campaigns, and ultimately, we are not experiencing material delivery delays for marketing mail. Currently, 100% of our jobs continue to be at least 90% in-home within a six-day target window. We're seeing a slightly higher percentage shifting to the back half of that six-day window, but it's been subtle, helped no doubt by the overall reduction in direct mail volumes industry wide resulting from the COVID pandemic. So while it is possible marketing mail may move a bit slower over the next few months because of the election and changes to USPS operations, we don't anticipate significant delays but perhaps only a slight push out of 2-3 days on average, which for most third class marketing mailers is rather immaterial.  
Political analysts predict the 2020 elections will set ad spending records. Do you have any advice for fall mailers on how to stand out in a sea of election mail?
Koenig: Ad saturation starts about 60 days before the election. If you are planning to mail during this peak, here are a few things to try:
For most digital advertising channels, demand drives cost, which can increase CPMs and impact performance efficiency. Consider how you can use channels that are just as effective and have steady costs, such as direct mail, to connect with your audience and stay on budget.
Maintain a brand presence on the channels that have always proven successful for your brand. If you intend to integrate your direct mail and digital channels, use cohesive messaging and visuals to connect your campaign and naturally lead your customers through the buying journey.
Your audience may find alternate marketing mail a welcome distraction from the political blather. Make sure your piece separates itself with an engaging creative strategy. Avoid busy formats and red, white and blue color palettes so your message is not confused for a political advertisement.
Use the election season for a retargeting campaign. Tap into your CRM data to target consumers who are already familiar with your brand for a cross-sell, up-sell or re-sell message.
If it aligns with your strategy, shift your in-home window to fall just after the election when consumers are less distracted and shifting their focus to the future.
We are here to help. To learn more about direct mail during an election or to discuss your fall direct mail strategy, give us a call.