Direct Mail Volume & Trends Report: Q4 2022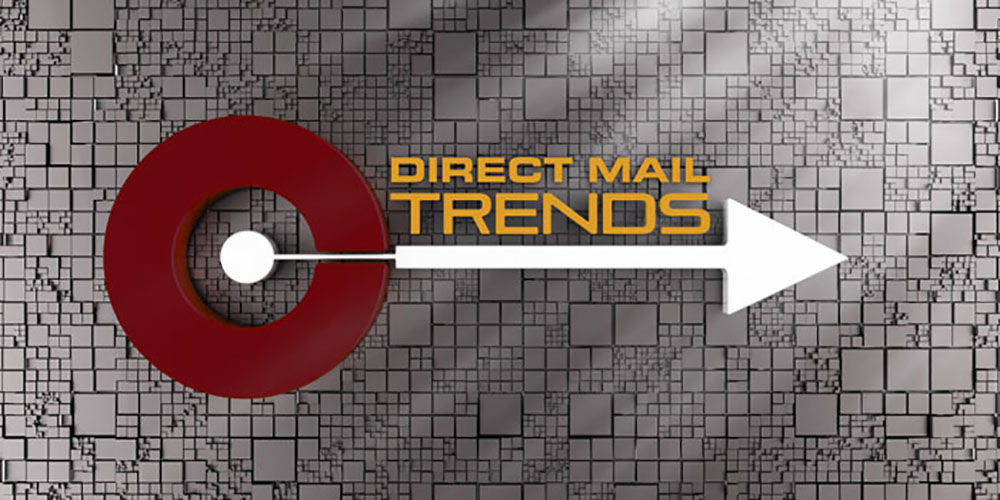 Early industry data shows direct marketers mailed more than 5.6 billion pieces in Q4 2022. This brings 2022's total marketing direct mail volume to 33.5 billion pieces – a slight decrease of 0.4% from 2021 volumes. The USPS reported delivering a total of 127.3 billion units of mail in 2022.
This Quarter's Direct Mail Volume & Trends
Competiscan marketing trends data shows the average consumer received 27% more solicitations in their mailbox and 30% more emails in their inbox compared to last year. In financial services, inflation and interest rate movement has directly impacted brand strategies and messaging. In the travel and leisure industry, mail volumes rose by 25% YOY due to consumers' heightened desire to explore again. And following 2021's post-pandemic surge, retail/consumer services direct mail marketing volumes stayed elevated throughout 2022.
In Q4 2022, the credit card industry was the top mailer, accounting for 25% of total direct mail volume. The banking sector showed growth as well, stepping into a top mailer slot for the first time in 2022. The consumer demand for sustainable operations/awareness had an impact on energy volume throughout the year, with mail volume rising by 10.8%.
A closer examination of direct mail trends show nearly 20% of mail pieces targeted consumers aged 60-69, which is up from the previous quarter. This could be directly related to the open enrollment season. There was a slight decline in standard mail response as consumers of all ages embraced digital response mechanisms like QR codes and PURLs. Postcards made up nearly half of all retail/consumer direct mail campaigns, and this sector increased follow-up and winback mailings by 12.2% from Q3 2022.
"This year's total direct mail advertising volume is slightly under 2021 totals," said Patrick Carroll, Director of Sales & Strategy at SeQuel Response. "As consumer demand for various products and services varies, it is common to see numbers change across industries. So, the volume of mail isn't necessarily decreasing much; rather, it's being divided differently among the sectors. It just goes to show that direct mail can work for all different kinds of brands as different industries are getting a chance to shine. Last year opened new doors for many brands, and we expect direct mail volumes to continue to shift as the world around us does."
The infographic below shares additional information on Q4 2022 direct mail performance. You can find more direct marketing resources and industry insights on our blog, including the newest ROI and response rate data, and how to get started with direct mail in 2023.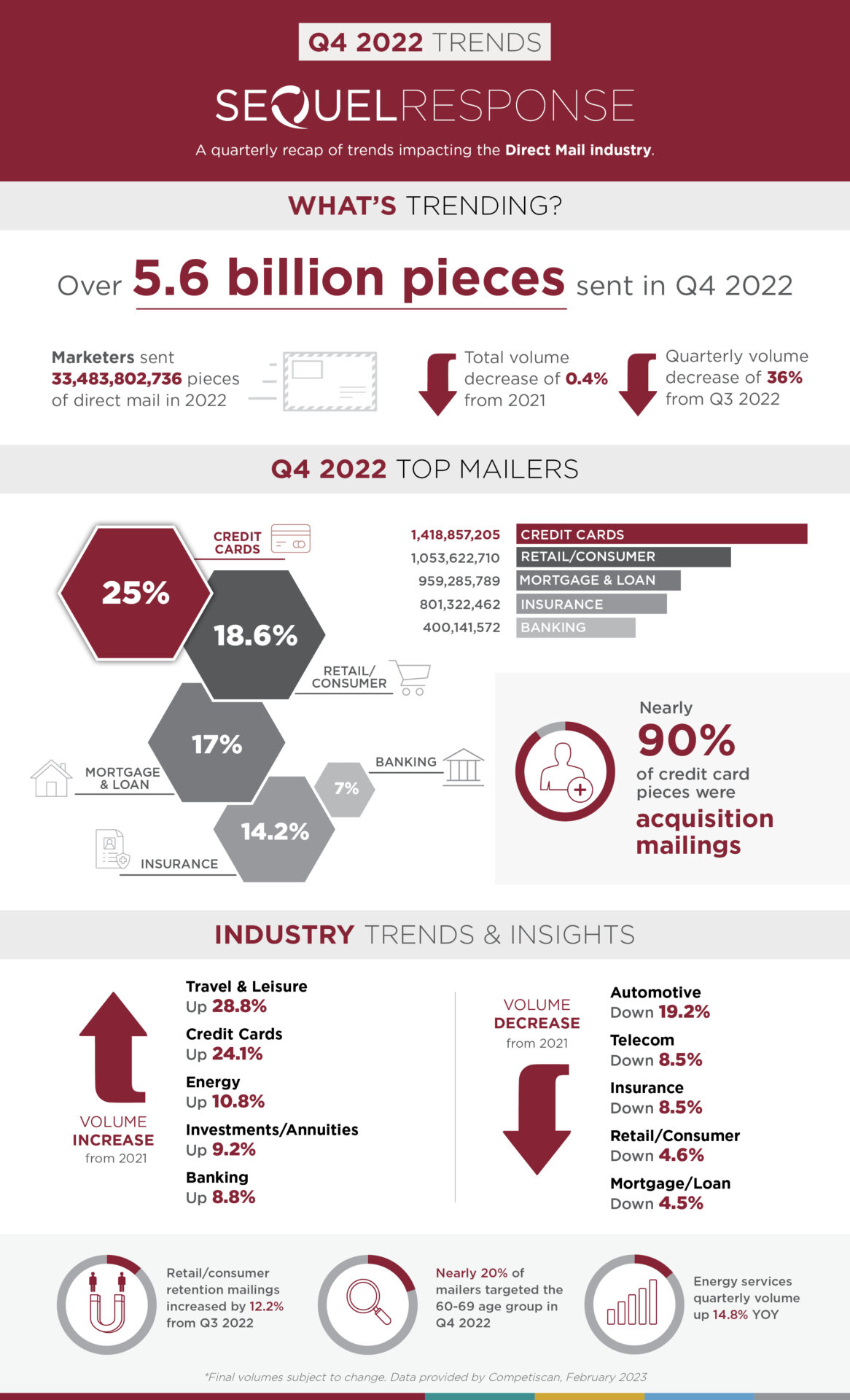 Data provided by Competiscan, February 2023