Direct Mail Volume & Trends Report: Q1 2022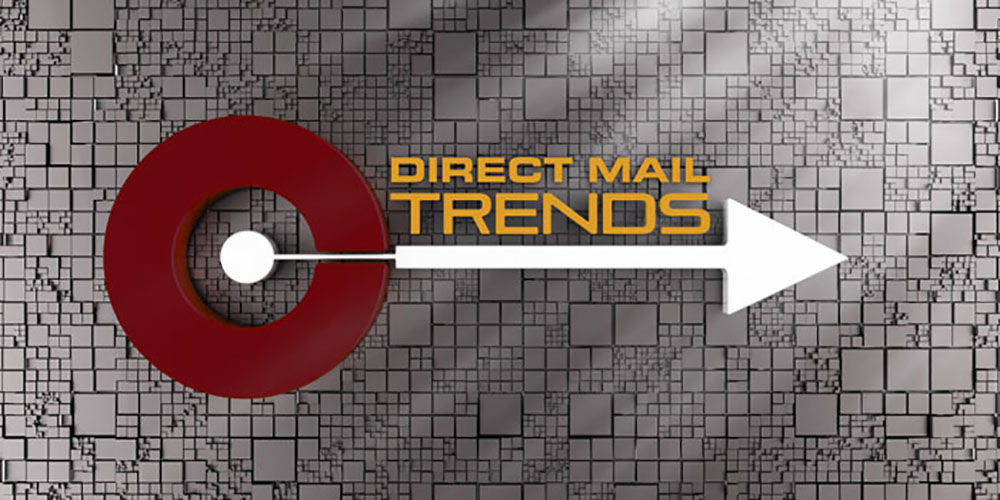 Direct marketers kicked off 2022 by hitting the mailbox with determination. Marketers mailed just over 8.4 billion pieces in Q1 2022, bumping direct mail volume growth up 11.3% year-over-year.
This Quarter's Direct Mail Volume & Trends
The credit card industry sent 21.5% of all pieces, sprinting past retail/consumer services and insurance to become this quarter's top mailer. Mortgage and loan brands, seemingly eager to engage consumers in a booming housing market, took the second seat, sending 25% more mail this year than first quarter of 2021. The industry coming in third was insurance, down 5.8% from 2021 highs.
"Double digit year-over-year volume growth proves direct mail as a key acquisition and growth channel for brands in 2022," notes Erik Koenig, SeQuel's President & Chief Marketing Strategist. "It's great to see the resurgence of three of the channel's top mailers: credit cards, investments, and travel. These industries were depressed throughout the pandemic and slower to rebound to pre-pandemic levels, and this quarter's volume increase shows a renewed confidence in the market and consumer mindset. The dramatic lift in QR usage demonstrates how brands are offering increased interactivity and digital integration to consumers, while the uptick in self-mailers may be due to modest paper/envelope inventories."
The infographic below shares additional information on direct mail's Q1 2022 performance. You can find more direct marketing resources and industry insights on our blog, including what we expect 2022 to entail for the direct mail channel.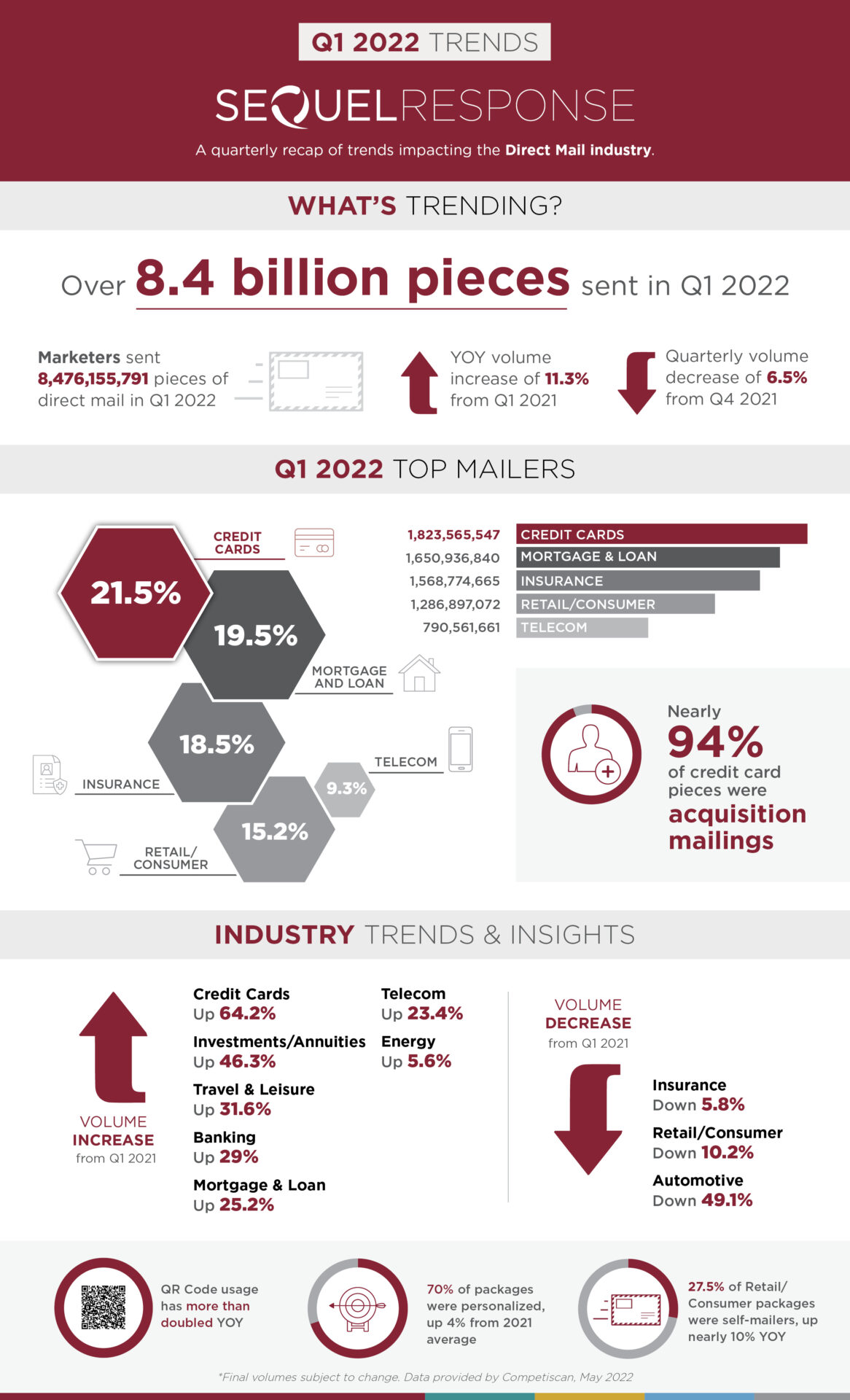 Data provided by Competiscan, May 2022