Direct Mail Volume & Trends Report: Q3 2022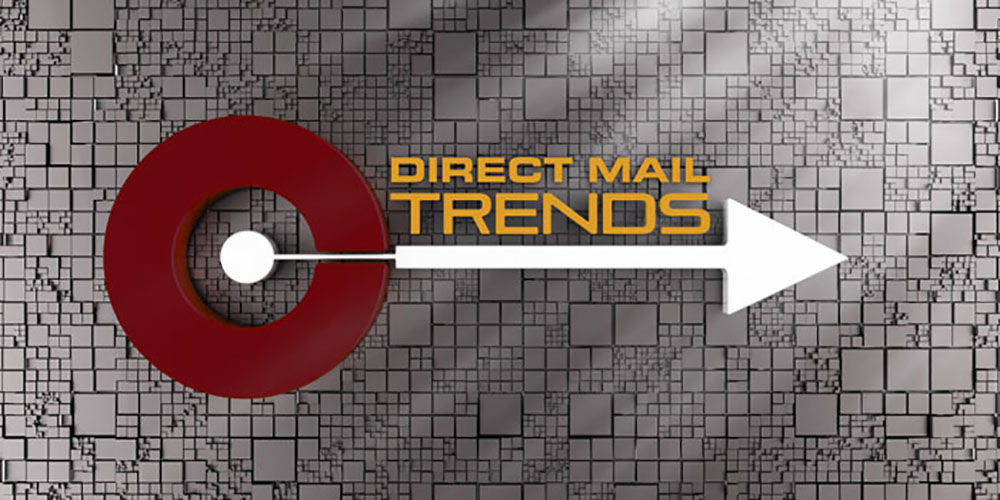 Early industry data shows direct marketers mailed more than 6.3 billion pieces in Q3 2022. This brings 2022's total direct mail volume to 25.9 billion pieces – an increase of 3.4% from 2021 volumes during the same period.
This Quarter's Direct Mail Volume & Trends
The credit card industry was this quarter's top mailer, sending nearly 25% of total direct mail volume. As third quarter kicks off the back-to-school season, marketers (specifically credit card and lenders) shifted their targets to college-age consumers and their newfound spending power. We also saw a shift in volume to the over 60 age group and lower income households, which is typical for Q3 Medicare mailings for retired or fixed income consumers. The 5% jump in energy direct mail volume could be due to the benefits of solar energy as gas prices rise.
QR codes are twice as popular this year than in 2021, and marketers are now encouraging audiences to scan QR codes to reveal offers, rather than presenting them directly on the package. Postcard packages continue to pick up momentum, increasing 4% from last quarter to be included on 21% of pieces.
"Overall, we're seeing a decline in year over year and quarter over quarter volume, but are up 3.4% when compared to 2021 total volumes. With an abundance of election mail flooding mailboxes, it's common to see Q3 volumes recede and then catch up again in Q4," said Patrick Carroll, SeQuel's Director of Sales & Strategy. "This quarter we saw an increase in credit cards, energy, and travel. As predicated in last quarter's report, mortgage and loan direct mail volume took a big hit as interest rates continue to surge. All categories of retail/consumer mailers dropped with inflation stressing pocketbooks. Perhaps directly related, we saw credit card acquisition volumes jump nearly 25% from Q3 2021.  And although insurance volumes fell, cross-sell mailers in this industry rose."
The infographic below shares additional information on direct mail's Q3 2022 performance. You can find more direct marketing resources and industry insights on our blog, including what we expect 2022 to entail for the direct mail channel.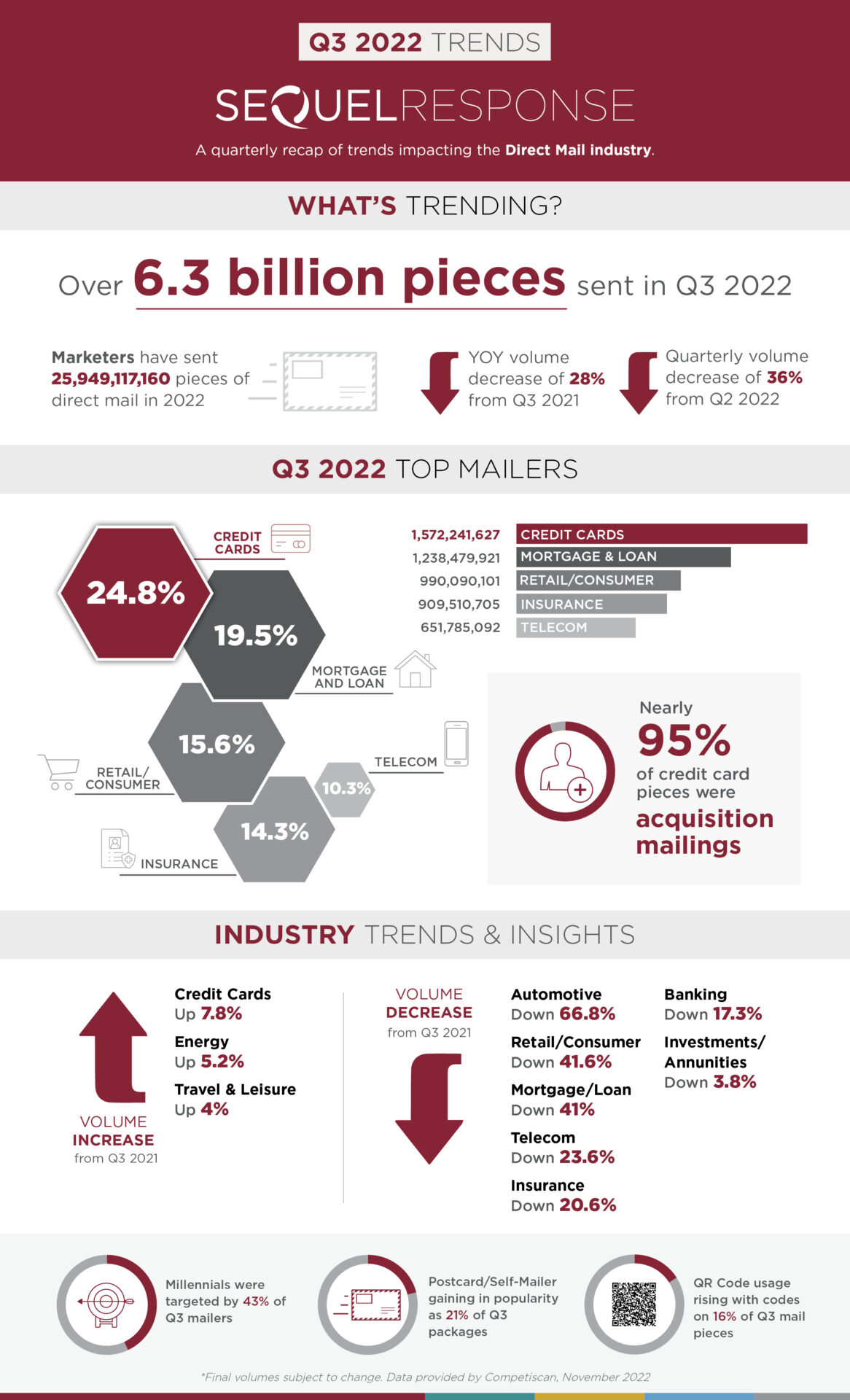 Data provided by Competiscan, November 2022