Direct Mail Volume & Trends Report: Q1 2023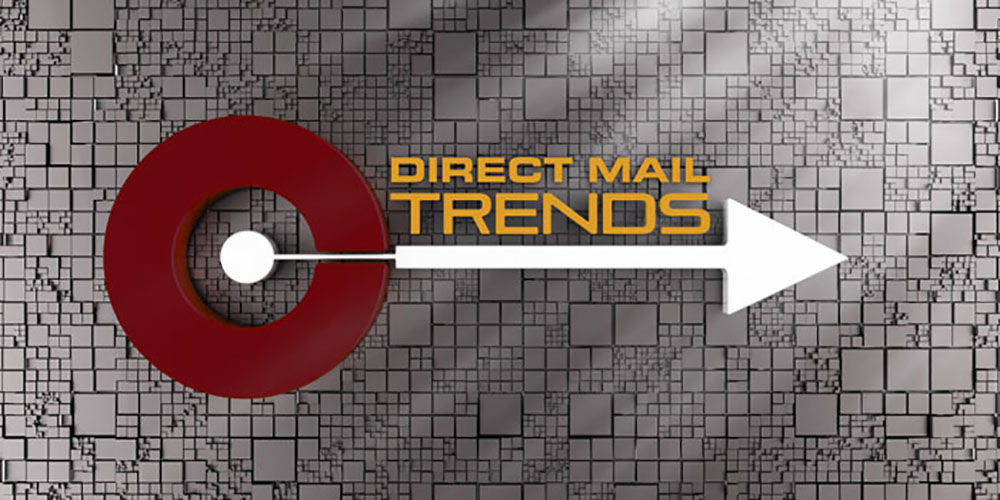 Early direct mail volume data shows marketers mailed more than 6.3 billion pieces in the first quarter of 2023. Total quarterly volume is down just slightly from Q4 2022, while year-over-year volume is down 29%.
This Quarter's Direct Mail Volume & Trends
The credit card industry was Q1's top mailer, accounting for 21.8% of total direct mail volume and up nearly 75% from last quarter. Retail/consumer services are close behind, mailing 19.6% of this quarter's pieces. The insurance industry rounds out the top three with 14.7% of the quarterly volume.
"This quarter we are seeing the impact that the 10-year high interest rates are having on some of the largest mailers. The steep rates are putting pressure on the mortgage & loan and automotive industries, both experiencing significant dips in year over year mail volume," explained Patrick Carroll, Director of Strategy at SeQuel Response. "Industries that are not reliant on monetary policy are mailing at consistent volumes, such as credit cards, energy and telecom, while banking and travel brands have significantly increased volumes in the first quarter. Right now, it's all about sustainability and profitability among our clients. Good news is the channel is exceeding client expectations and outperforming what we saw a year ago, solidifying its space in the marketing mix for the industries uninfluenced by the interest hikes."
A closer examination of Q1 direct mail trends show a shift in creative package type away from postcards and self-mailers and towards envelopes. Personalization on mailers is down 4.3% YOY while QR code usage is up 46%. This quarter also showed an increase in mailers targeting Gen X consumers with incomes between $50-$74K. Banking mailers kicked off the year with a 94% boost in acquisition pieces. Upgrade/cross-sell messaging more than doubled in the investment/annuities industry. Retail/consumer services held a healthy balance of follow-up and winback mailers in the first quarter.
The infographic below shares additional information on Q1 2023 direct mail performance. You can find more direct marketing resources and industry insights on our blog, including the newest ROI and response rate data, and how to get started with direct mail in 2023.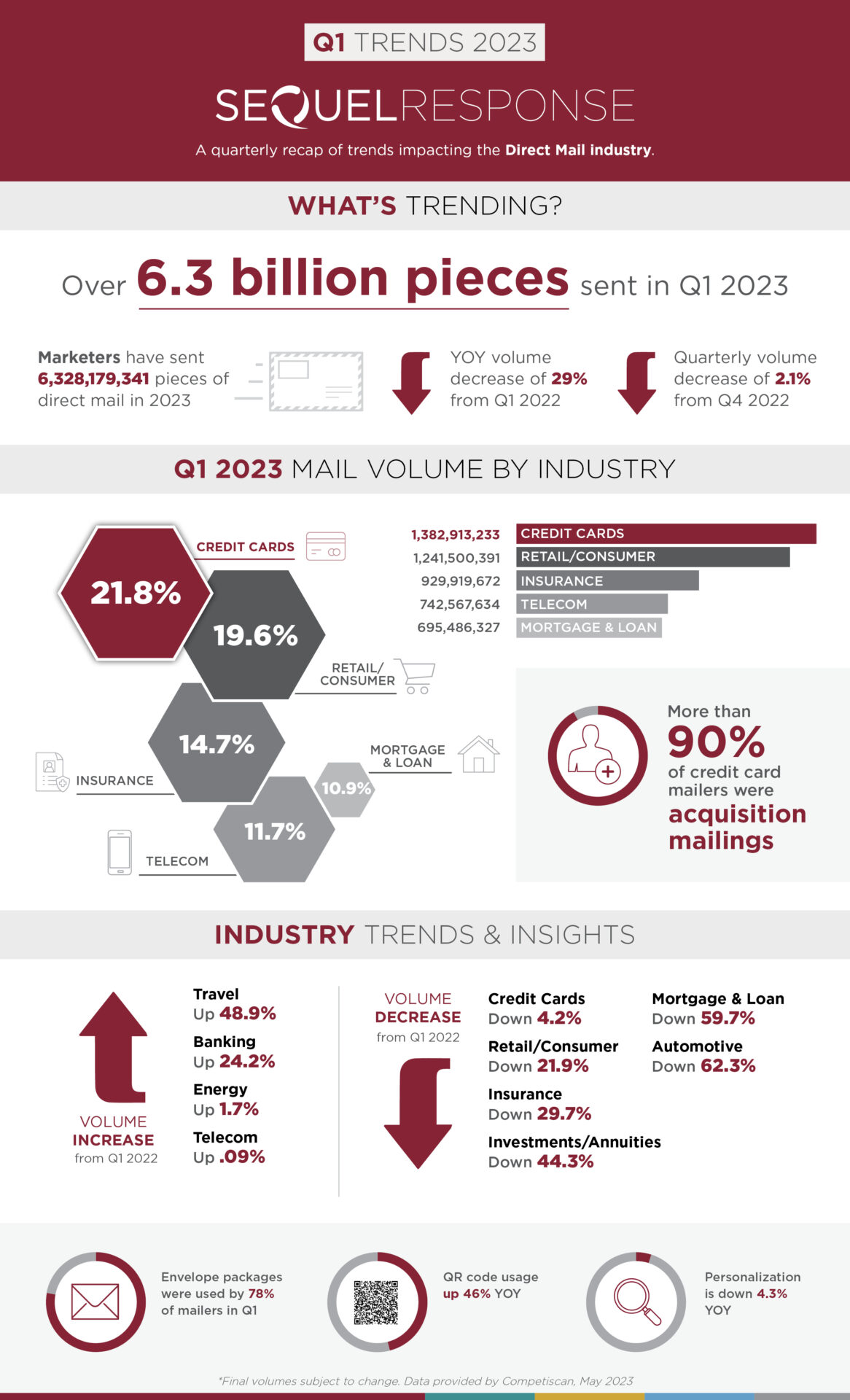 Data provided by Competiscan, February 2023