Marketers Must Activate Alternative Data Sources to Find Scale in Evolving Digital Direct Marketing Ecosystem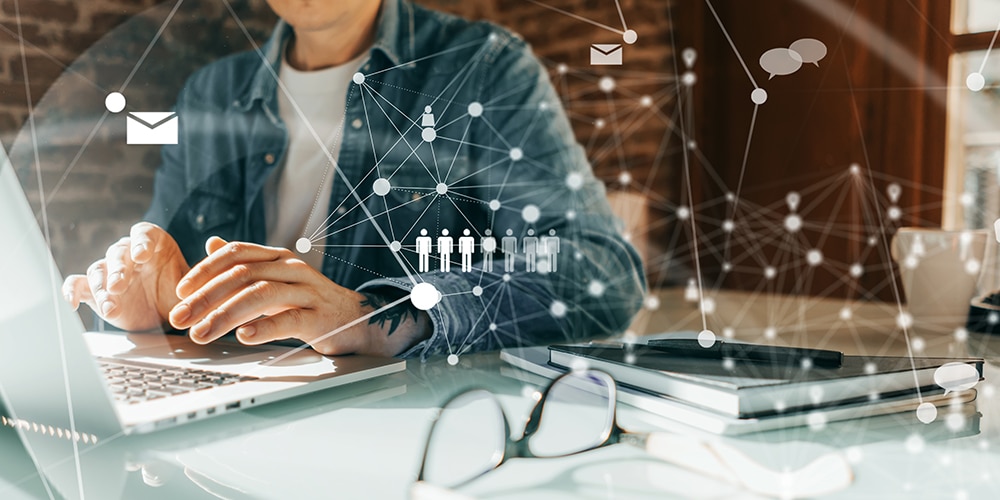 In the last few years, there has been a wave of disruptions to the digital direct marketing industry. Some may even consider the elimination of the third-party cookie, privacy regulations on consumer data, always-sprouting walled gardens, and consumer's own privacy related actions – a digital data crisis.
CMOs and direct marketers who have relied on device usage and browser data to digitally target and connect with their audiences for decades are reeling in this new landscape. So, how can direct-to-consumer brands replace or augment this once reliable source of scalable conversions?
Let us start by analyzing the impact.
The substantial weight of an Apple
Succeeding the April launch of Apple's iOS 14.5 App Tracking Transparency (ATT) prompt, less than 10% of U.S. iPhone users have opted-in, leaving more than 90% of the largest smartphone operating system's audience camouflaged from marketers. Facebook and Instagram have taken the biggest hit, even warning Apple users that tracking helps keep social platforms "free of charge" in an attempt to pressure consumers into agreement.
Why the threats? Without access to iPhone user insights, Facebook's lookalike model creation, retargeting abilities, conversion measurement, and attribution metrics are acutely compromised. Plus, the Apple ATT impact on Facebook isn't the only advertising platform that is experiencing this strain as data deprecation continues to spread across digital channels.
Consequently, digitally grown DTC brands who have relied on this valuable information to build relevant customer relationships and products based on consumer expectations and behaviors are left carrying the weight while searching for recourse. Forrester research found 84% of DTC marketing leaders agree solving data deprecation is a critical priority, and an overwhelming 92% admit they are not equipped to navigate the change.
Rather than panic, consider the mounting consumer privacy regulations as an opportunity to enhance your advertising mix with a new approach to your digital direct marketing and data strategy.
Bridging the gap with alternative data
Many e-commerce and DTC brands have proactively shifted marketing spend to the direct mail channel after admiring its ability to provide targeted campaigns, attributable results, and scaling opportunities. Another attractive benefit of embracing offline data sources is that they can also be used to propel the digital marketing campaigns marketers have grown to rely on. Here is how it is done:
Data and Modeling
Custom lookalike models are generated using a mix of first, second, and third-party data sets. These comprehensive offline data sources provide intelligence into several valuable consumer variables including consumer intent signals, transactional data, and behavioral insights. The models are especially focused on the most probable new customers for increased conversion rates and budget optimization.
Traditionally, this type of predictive model has been deployed in direct mail acquisition campaigns, but it is also very effective when used in digital-only programs. These lookalike models do not rely on cookies or conversion pixel, but rather actual purchase behavior that can be tied back to individual consumers.
Digital Reach
When you are asked to verify your identity, your home address is often one of the most relied upon inquiries. Therefore, using residential address as a means of positively identifying prospects is one of the most reputable ways to deterministically find new customers.
By leveraging the lookalike's home address, analysts can digitally target your best prospects via residential geofencing. Geofencing can be activated around a specific address to identify and capture frequent and recent mobile devices. Then, cross-device matching makes it possible to recognize all internet connected devices inside the geofence to access mobile, desktop, and CTV/OTT devices — granting you the ability to serve targeted display, video, and native advertising to adult decisionmakers.
Performance Measurement
Digital campaign attribution is displayed similar to direct mail attribution, by pairing the digitally targeted list with a new customer list. This form of matchback analytics provides a true sense of campaign performance because it is tied directly to physical address, versus anonymous view-through conversions administered by traditional digital platforms.
Getting started
A new strategy to digital direct marketing can provide brands with a cost-effective and measurable means to advertise to their best prospects. Lean on your offline agency partners for education and guidance on how you can leverage and test alternative data sources to reach your audience in a post-cookie world.