INFOGRAPHIC: How to Maximize Customer Relationships with Direct Mail
Direct mail is used by today's most agile marketers to drive personalized and meaningful brand experiences. Check out this infographic to learn how you too can leverage a fast and flexible direct mail program to connect with your most valuable audience.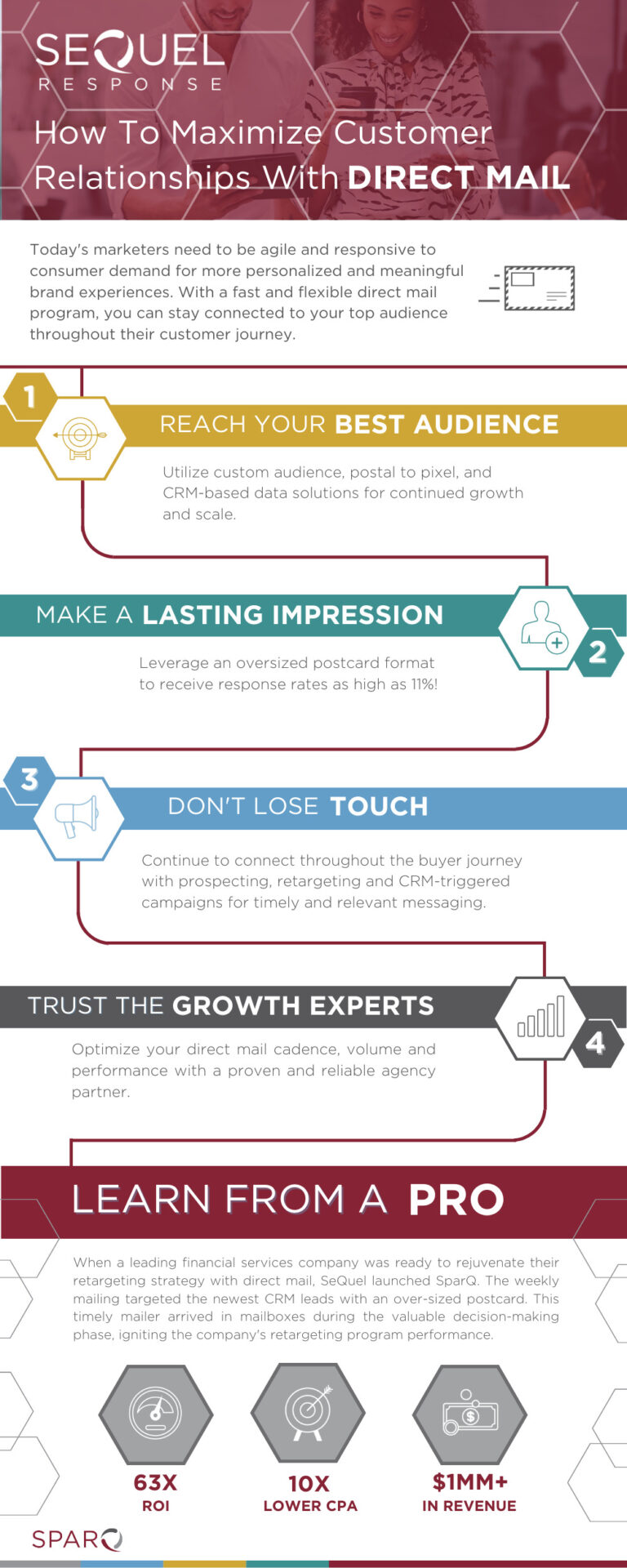 Are you ready to see what direct mail can do for your brand? Contact the SeQuel Team to get started.