Marketers to shift budgets offline in wake of Facebook blocking third-party data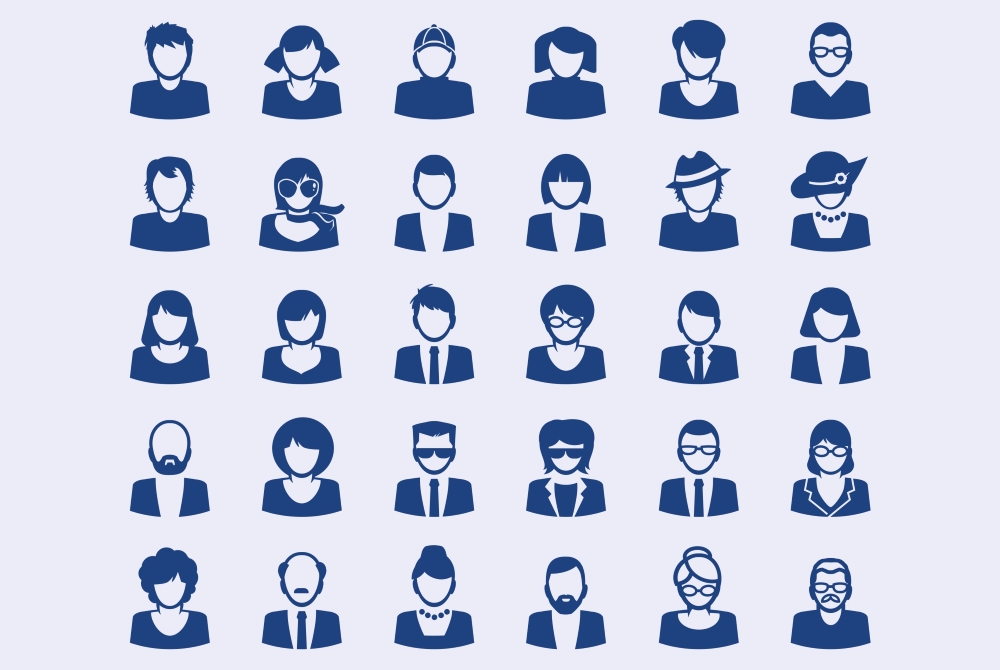 In response to Facebook's decision to no longer allow advertisers to use third-party data when targeting consumers, one likely outcome is that brands and agencies will turn to previously untapped advertising channels that still can leverage voluminous third-party data from providers like I-Behavior, Epsilon, Infogroup, etc., to find their best (and biggest) audiences.
Why online advertisers should be worried
The impact that the policy change will have on the performance of Facebook advertising is yet to be seen, as brands can still leverage their first-party data along with Facebook's user data to build lookalike audiences that target best prospects. But "best" could be a relative term without the rich demographic and purchase-behavior information that third-party data provides.
In reality, even when Facebook advertisers did have license to use third-party data, the platform was always extremely limited in its ability to tell marketers which specific variables were highly predictive in terms of driving performance, either positively or negatively. And there was never a way to test Facebook models with vs. without third-party data, so there would be no way for marketers to predict the impact this change will have on future performance.
Regardless, virtually no one in the industry expects the loss of third-party data within Facebook to have a positive impact on performance, and that question mark is leaving many marketers scrambling as they search for alternative ways to drive the sales that they've not only grown accustomed to seeing via Facebook, but sales they've budgeted. And it's already April.
How online advertisers will respond
There are already discussions taking place regarding possible online workarounds, such as appending third-party data to first-party data before bringing it into Facebook for lookalike modeling (which still wouldn't provide robust performance analytics at the variable level), and/or using third-party data to reach larger scored audiences via the display ecosystem (and there are a variety of ways of doing that).
However, what has made Facebook advertising so powerful is not just its targeting capabilities, but also the stickiness of the platform, as well as the impact and share-of-screen of the ad units. Display simply struggles to compete with Facebook in those areas.
For that reason, many advertisers will naturally look first to the most obvious and comparable native advertising settings with good share of screen, such as Twitter, Snapchat, Pinterest, etc., and they should.
But, when we all look back in a few years after the dust settles, perhaps the greatest impact of Facebook's policy change will be the degree to which it caused online advertisers to start to shift their budgets to addressable offline channels—namely, direct mail—where they can still enjoy unparalleled targeting precision and "share of screen" without any of the ad fraud, viewability or brand-safety concerns that plague many uncontrolled digital advertising environments today.
A return to the original channel for lookalike modeling
Marketers began flocking to Facebook as an advertising channel when it introduced lookalike modeling in 2013, and part of what made this tactic so powerful was the inclusion of third-party data. But what some advertisers don't realize is that lookalike modeling originated (and has been honed for decades) in the direct mail channel.
Since modeling with third-party data will soon no longer be possible within Facebook, direct mail will once again become the only channel where it is possible. And the third-party terrestrial data that has long supported mail is the most predictive data that exists today—it's far more reliable than most online data—providing the most reliable and scalable way for marketers to reach their largest audiences that look the most like their best customers (and therefore have the highest propensity to purchase their product).
The growth tool that's more affordable than advertisers think
In the many conversations we have with leading consumer brands on a regular basis, the most common objection we hear surrounding the concept of testing direct mail is the perceived high cost per acquisition (CPA).
The conversations usually go something like this:
Brand: "My online CPA is $50—can you do that in direct mail?"
SeQuel: "Possible, but not at an exciting rate. How many sales are you getting at that CPA?
Brand: "Two thousand."
SeQuel: "OK, can you get 2,100?"
Brand: "Well, no. I'm kind of buying all I can get at that rate."
SeQuel: "OK, what can you tolerate?"
Brand: "Well, I can tolerate $150."
SeQuel: "OK, perfect, so do you want 10,000 more new customers per month?"
Once brands understand that their online efforts have a growth ceiling, the perceived high cost of direct mail is often offset by the unmatched scaling potential that the channel brings. Not everybody has a Facebook—it's only a portion of the population, and that number may continue to dwindle in light of the network's recent privacy scandal. But most everybody has physical address and a mailbox.
Plus, if Facebook advertising performance deteriorates as much as some experts expect, that means the channel's CPA is about to start going up, and if advertisers have a certain CPA tolerance, it means the number of new customers they'll be able to acquire within that tolerance is about to start going down.
Together, those factors cause the "cost" gap between Facebook and direct mail to shrink further and further, bringing mail into consideration for many digital marketers who had previously written it off as a growth tool.
Top brands are already tapping mail's massive scaling potential
Countless leading consumer brands that have maxed out their digital and broadcast efforts have come to us, asking that we launch them into the direct mail channel. The results have been staggering across a variety of industries, whether it's a meal-kit delivery service that's enjoying a best-cell CPA of just $64, or a home-security company that's driving 25% of all new business via the mail, or a debt-settlement service that's using mail to onboard over $1 billion in new debt per year. The list goes on.
We've also helped a leading identity-theft protection service acquire over 400,000 new customers per year via the mail, doubling their annual growth relative to digital channels alone.
For this client, direct mail brings in:
192% more new customers than paid search
287% more new customers than direct URL visits
792% more new customers than organic search
2,059% more new customers than email
8,061% more new customers than display ads
186,338% more new customers than social media
But our clients aren't the only brands realizing that mail is still a force in the acquisition game. According to Data & Marketing Association (DMA) industry averages, direct mail ROI is 8% higher than paid search, 50% higher than display ads, and virtually identical to social media.
Additionally, research shows that average direct mail response is:
222% better than display ads
383% better than social media
480% better than paid search
867% better than email
A FREE way to "test" the direct mail channel
As you can see, you might have an untapped and surprisingly cost-effective growth channel right under your nose, where throngs of richly targetable prospects are just waiting to hear from you.
Admittedly, direct mail couldn't possibly make sense as an acquisition tool for all products and services on the face of the earth, so the million-dollar question becomes, "Could my product or service work in the mail?"
You'll find the answer in our FREE e-book, "The Growth Hacker's Guide to Direct Mail: 12 Signs You're Overlooking Your Biggest Revenue Channel."
In it, we give you the 12 most common indicators that made many of our clients a good fit for mail, so that you can answer that million-dollar question before spending a dime on a test.
Posted 4.4.18