The Digital Marketer's Guide to Integrated Direct Marketing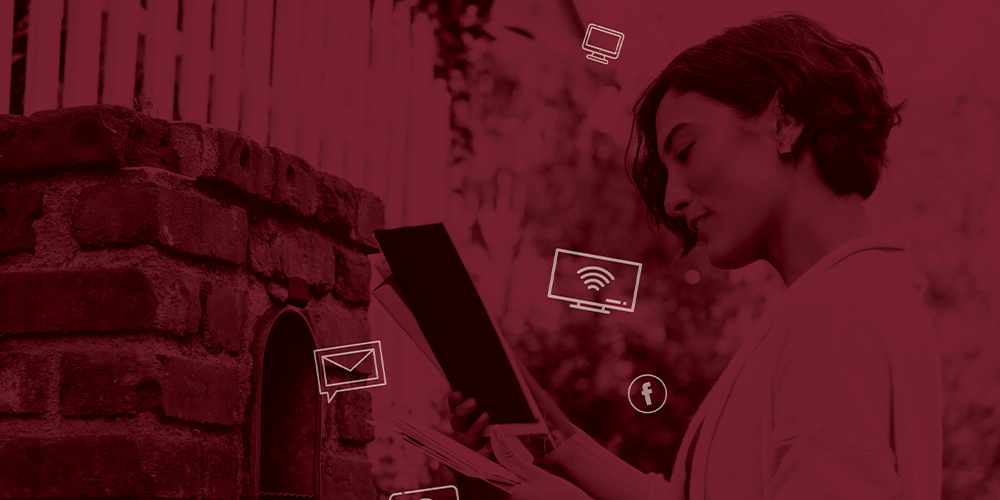 As a digital marketer, you know successfully scaling your brand's digital channels while maintaining target CACs can be a challenge. In our FREE eBook, The Digital Marketer's Guide to Integrated Direct Mail, we examine why all direct marketing channels are not created equal and introduce digitally-grown brands to the powerhouse that is an integrated digital marketing and direct mail strategy.
If you are considering direct mail to boost your customer acquisition performance, this FREE eBook will provide you with valuable insight to a profitable and scalable omnichannel program.
Are you ready to write your growth story? Here is a sneak peek at the first five pages …
———
Digital marketing built your brand
Two months ago, you were running a great digital campaign. In fact, your direct-to-consumer (DTC) brand was built on a handful of high performing digital channels including search, shopping, social, display and email. Your CPMs, CPCs, CRs and CPAs all led to profitable growth, but now, performance has started to plateau, and your CPAs have been creeping higher and higher.
Does this sound familiar?
It's time to integrate.
Slowing growth, rising digital CPAs and investor demands for returns are driving marketers to look beyond digital channels to traditional marketing channels, including direct mail. As the original direct-to-consumer advertising channel, direct mail offers marketers the ability to scale offline customer acquisition in a highly measurable way. When paired effectively with digital marketing, direct mail becomes a customer acquisition powerhouse.
This eBook will examine some of the inherent limitations of digital channels for DTC growth and scaling, and provide guidance on the essential elements of a direct mail program that integrates with digital channels to maximize your return on ad spend. Four case studies provide further validation of the benefits of this integrated approach.
Let's get started!
The heavy cost of digital advertising
Today's consumers are more empowered than ever before to control their brand interactions and buyer journey. The internet has shifted the consumer-marketer relationship, with power transferring from the marketer to the consumer. Consumers can increasingly control their ad exposure, purchase pace and even acquisition channel, leaving brands wrestling for scarce advertising visibility.
As competition for digital advertising inventory rises, so do your customer acquisition costs. IAB reports digital ad spend has grown 17% year-over-year, and Deloitte's CMO Survey reports social media spending alone is expected to rise by nearly 90% in 2020!*
Respected analyst Mary Meeker has labeled the inflated digital customer acquisition costs as "unsustainable." Digiday has long chronicled the struggle of DTC brands to continue to scale and maintain acceptable CACs with rising CPCs and CPMs on Google and Facebook. In one article, Chris Toy, CEO of MarketerHire told Digiday, "Most successful companies, let alone DTC brands, have been built on marketing channels and strategies that didn't last forever. No marketer would expect it to. If something is working, you should max it while the going is good, while also making sure your strategy covers the inevitable drop."
What's really at stake
You already know precise targeting — be it dialed in keywords or lookalike modeling derived from first-party data — is a key component to a successful digital acquisition campaign. But successfully scaling digital channels while maintaining target CACs can be a challenge.
We already noted the budget restraints because of increasing CPAs, but what about the bigger picture: effectively reaching all of your best prospects and driving more conversions?
For DTC brands, digital advertising is the bread and butter of marketing. Digital ad channels have created an opportunity to quickly reach your prospects, build brand awareness and scale. At some point, digital growth starts to plateau – ultimately limiting new customer growth. Efforts to expand reach with broader search terms, looser look-alike models and additional digital channels may actually be moving you further and further away from your target customer.
Programmatic: The next frontier?
After hitting the growth wall with paid search and paid social, many brands turn to "programmatic advertising" on the open internet in the quest for more reach and scale. It's a logical move, yet one laden with new challenges due to the inherent limitations present in the targeting data. Because this data is typically collected by browsing history and is device-specific (rather than person-specific), it is too often inaccurate. Simple yet important variables for accurate targeting, such as basic demographics, are often contradictory or just dead wrong.
To get a real taste of the data that programmatic targeting runs on, visit the Oracle Data Registry to see who the programmatic world thinks you are and what you are interested in. This is not to discredit the programmatic ad space. It is certainly a way to add scale to the top of the funnel, but it needs to be measured carefully with holdouts and tight lookback windows. There are other channels that can deliver more scale and audience relevance due to the targeting data used, but more on that later.
________________
Download the FREE eBook to continue reading about the original DTC acquisition channel and learn how to unlock the unbridled power of an integrated online and offline acquisition program.