2022 Direct Marketing Strategy Insights from the Gartner CMO Spend Survey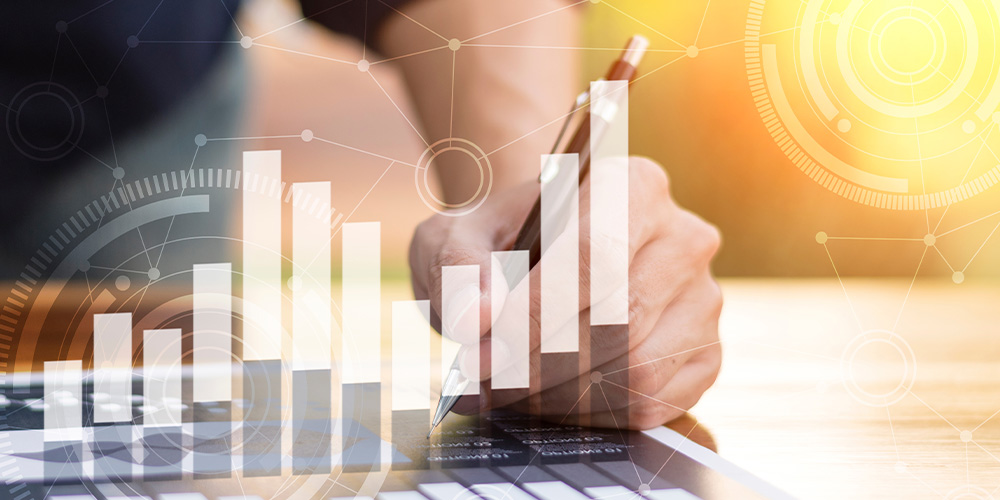 This year has been far from "business as usual" when it comes to marketing strategy. Brands are contending with the fast-moving and high-impact realities of COVID-19, political tension, and financial uncertainties – pivoting to meet prospect demands in an ever-changing climate. Despite these challenges, today's Chief Marketing Officers (CMOs) are optimistic about the economic impact on their business. So just how have CMOs adapted their 2022 direct marketing strategy? 
The Gartner CMO Spend Survey provides a snapshot into the state of marketing, examining the spending and strategic priorities for 2022. Survey data was collected from a diverse mix of B2B and B2C marketing leaders in North America, Western Europe, and Northern Europe to learn about marketing budgets, channel allocations, and priorities for the year. Here are five key insights from the survey — and what they mean for direct marketing in 2022.
Budgets Building Back
Marketing budgets jumped from 6.4% of total company revenue in 2021 to 9.5% in 2022. While we are not quite back to pre-pandemic marketing spend levels, climbing budgets are a great sign for the direct marketing industry overall, despite brands bracing for inflation and rising operating costs.
Shift from Digital-First to Integrated Marketing Approach
Customer journey orchestration is being prioritized in 2022 as brands prioritize an integrated marketing strategy. Marketers spent approximately 2/3 of their budget on online channels in 2021. In 2022, online channel budget has dropped to 56%, with data showing marketers are shifting more of their budget to offline channels each year.
Customer Acquisition and Retention the Top Priority
CMO priorities have shifted with greater focus on customer acquisition, retention, and engagement in 2022. The exchange between brand awareness and customer acquisition in 2022 signals that while top of funnel campaigns are still valued, customer conversion and ROI are taking precedence in the new market.
Offline Spend Up
Establishing a balance of investment among various offline marketing channels will allow CMOs to convert consumers at the best point along their complex journey. This year, approximately 13% of marketing budgets will be spent on direct mail. As a trusted direct response channel, the renewal of direct mail aligns with the shift in CMO priorities from brand awareness to acquisition.
Agencies Are Being Utilized
Although CMOs have kept their resource mix consistent over recent years, the 2022 research shows companies are spending a bit less on labor, and more on agencies and services. According to the survey, the majority (58%) of CMOs reported they do not have the internal capabilities to achieve their strategic marketing objectives. Therefore, marketing teams are leaning on experienced agencies and vendors for support.
—–
Especially in times of uncertainty, CMOs must act as change agents, continuing to reimagine and reappraise the tools needed to drive the marketing machine. As the Gartner CMO Spend Survey shows, brands have adjusted their 2022 direct marketing strategy by increasing investments, leveraging an integrated approach, and partnering with agency resources to fuel prospective growth.
Looking to perfect your 2022 direct marketing strategy and leverage the powerful offline channel of direct mail? Contact a SeQuel Marketing Strategist today to integrate mail into your marketing mix and get more return out of your marketing budget.