How to Use Direct Mail to Convert Customers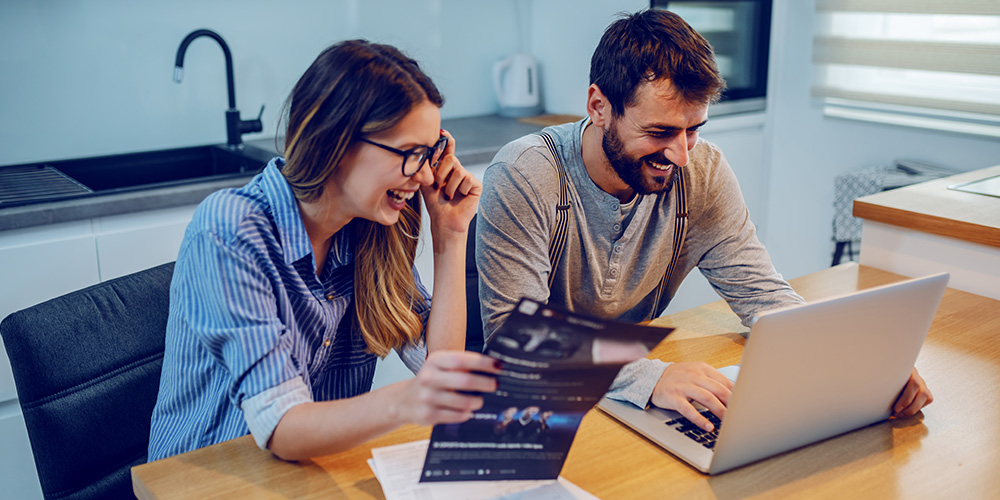 Prioritizing your direct mail data and retargeting strategies are good starting points when considering mail to move your prospects further down the funnel. In this article, we'll examine how three consumer brands are successfully using direct mail to convert both prospects and leads into customers.
Use data to ensure relevancy
Your audience wants a personalized and relevant marketing experience. The ability to deliver a pertinent direct mail piece depends on the accuracy of your consumer data. Inconsistent data and insights will jeopardize your audience trust and overall campaign performance. Here are two examples of how your customer data can have a major impact on conversions.
Keep it clean
A Medicare insurance provider was looking for a fresh approach after previous direct mail strategies missed the mark on CPA and performance. A detailed data review exposed audience age inaccuracies, which is especially important for an age-specific product. SeQuel scrubbed the data to build definite prospect models and tested the mailing cadence to determine when and how many times each record should be mailed for the best response.
Optimizing the data to ensure relevant and timely audience touches has saved the provider hundreds of thousands of dollars in wasted mailings and reduced CPA by 12%. The mail program's sales rate has increased by 22% as sales jumped from one hundred to several hundred each month.
A.B.T. (Always Be Testing)
As a best practice, a leading home services brand asked SeQuel to participate in a head-to-head direct mail test against their current agency. The agency who executed the best performing program would either keep, or takeover, the brand's significant direct mail program.
Both agencies mailed the same volume. While the competing agency utilized the existing control creative and data list, SeQuel designed three unique creative packages and five custom look-a-like models to challenge the controls. After two consecutive test periods, SeQuel's FaQtor Test methodology and data-driven approach to direct mail outperformed the control strategy – twice. Generating 54% more sales than the competition, SeQuel proved itself as a trustworthy direct marketing partner to win the business and position the brand for continued growth.
Prioritize your leads
Lead conversion continues to be a heavy challenge for many direct-to-consumer marketers, and as Invespcro reports, 80% of new leads never translate into sales. Your leads are already leaning in, consider retargeting this group with intentional direct mail to convert them into customers – even if your lead audience is anonymous.
Timing is everything
A leading financial services company was eager to translate more of its leads into sales across marketing channels. The company's existing retargeting program was straightforward – once a lead came in, they were targeted by the call center for a week before being abandoned.
Marketers then considered the effectiveness of the company's acquisition direct mail programs and worked with SeQuel to rejuvenate the retargeting strategy with a personalized mail piece. Each week, the company's newest CRM leads now receive an oversized postcard which arrives in the consumer's mailbox right in the middle of the valuable decision-making process. This refined retargeting strategy generates millions in additional revenue each month.
Regular data hygiene, a strategic testing approach, and an optimized cadence to your direct mail marketing strategy can have a major impact on campaign performance. Whether you are using the channel to build brand awareness or to nurture prospects further down the funnel, leveraging direct mail to convert your audience is a smart choice.
Download our free e-book, Why Direct Mail Delivers for DTC Brands, to learn how top DTC brands are winning consumer trust, maximizing advertising budgets, and establishing profitable growth with direct mail.