How to Personalize Direct Mail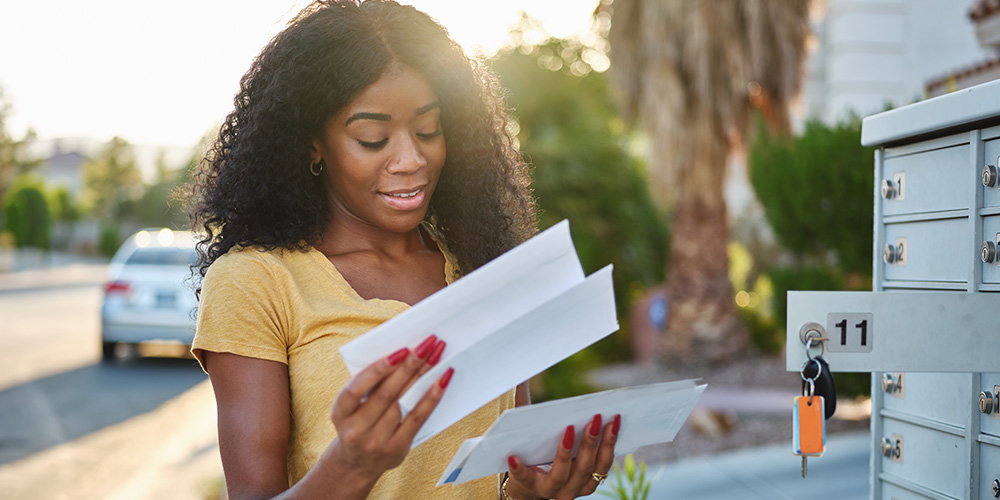 In today's competitive marketplace and uncertain economy, grabbing consumers' attention and then convincing them to open their wallet takes a meaningful touch. In recent years, personalized advertising has developed into an effective and expected practice for consumers. Infosys reports 86% of consumers say personalized advertising impacts buying decisions, and 31% want their shopping experience to be more personalized than it already is. A Salesforce study even revealed 88% of consumers are willing to share personal data in exchange for personalized offers. 
Favorably, direct mail is already primed and proven to create a personal connection with its recipient. Not only can the marketing channel's sophisticated third-party data be leveraged to advance the mail piece's personalized elements, but it can also be integrated throughout digital channels to create a cohesive and connective multichannel customer experience. Yet, as a new benchmark for personalization has emerged, direct mail marketers must continue to bolster personalization efforts (beyond superficial name use) to create and conserve customer affinity.
If personalizing direct mail with your recipient's name and incorporating full color can increase response rates by 135%, imagine the impact additional personalized elements can have on your brand's growth! With the right consumer data and direct response partner, advancing personalization efforts can be both impactful and attainable.
How to Personalize Direct Mail
First, optimize your data
Personalization is a data-driven process. Analyzing your first-party customer data to identify the similarities and preferences of your consumers reveals valuable behavioral insights that can be leveraged for improved prospect targeting and list modeling. Contact information, social activity, demographics, property data, special interests, and purchasing history are all relevant data sets for personalization.
Then, get personal
Now, it's time to make your mail piece grab a prospect's attention. With variable printing data (VDP), you can swap elements of your direct mail piece (such as text, colors, images, etc.) from one piece to the next without interrupting the digital printing process. The result is a unique, relevant and engaging piece for each prospect on your mailing list.
Next, coordinate for easy conversions
Make it as easy as possible for your prospect to take action by coordinating your online and offline campaigns. Personalization data can be used to enhance customer experience and increase conversions with Personalized Landing Pages (PURLs) and pre-fill forms.
Don't forget to test
Validate your personalization efforts with a regular testing program. Consistently switching up your personalized elements (offer, visuals, copy) to see what resonates best with your audience. Using test results and customer data to drive your direct mail elements is the quickest way to optimize program performance.  
Now that you've learned how easy it is to personalize direct mail, it's your turn to turn a generic advertisement into a meaningful connection. These personalization efforts and can play a pivotal role in creating lasting customer relationships. Contact SeQuel today for more information on how you can connect to your audience with personalized direct mail and digital marketing.