Ensure Your Direct Mail Delivers With These Priceless Tools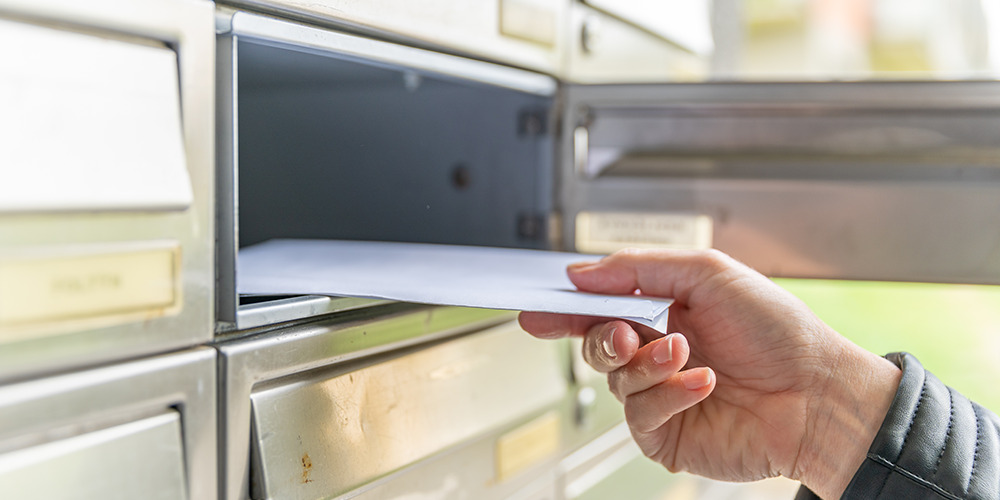 You have diligently planned and strategized for your direct mail campaign. You've created a compelling offer, built a strong creative, and developed custom models. Synchronizing your digital campaigns and monitoring in-home distribution many be your final steps, but their roles are equally crucial in the successful deployment of your campaign.
Having the right tools and programs in place can help marketers optimize the performance of your direct mail program and ensure your piece delivers an impactful message. Here are two of our favorite direct mail program enhancements that have proven themselves both powerful and priceless. 
Informed Delivery
In 2017, the USPS launched Informed Delivery. This free service is helping DTC brands connect their online and offline messages by providing consumers with a daily digital preview of their upcoming mail via their email inbox. So far, more than 30 million customers have enrolled throughout the U.S., with numbers climbing as an average of 365 new users continue to join the program each day.
Here's why you should consider activating Informed Delivery alongside your direct mail campaign:
Complimentary and Requested
As a voluntary program, consumers are literally asking you to connect with them. Informed Delivery's average open rate is 70% — nearly four times the average email open rate of 17%. Pair that with the fact that the USPS is offering this service to mailers free of charge, and you've got yourself an exceptional marketing opportunity.
Drive Consumer Response
Marketers have the option to replace the simple scanned image of the address side of the mail piece with an "interactive campaign." In addition to being placed at the top of the email, interactive campaigns integrate digital elements with a custom ride-along image (offer) and a target URL (clickable CTA) to connect the consumer directly to your campaign's landing page before the piece is even delivered.
Extend Your Reach
Informed Delivery offers marketers the ability to leverage their prospect's physical address to reach their direct mail audience digitally. The addition of the digital touchpoint extends the reach of the physical mail piece, initiating both an online and offline opportunity for the recipient to interact with your brand. Plus, your digital piece could reach multiple members of the same household since there may be more than one user per account.
Improve Deliverability
Consumers can personally access your mail piece by email, via the mobile app, or with an online dashboard. If they are traveling or have missed the physical piece for some reason, they can still engage with your message digitally.
Increase Your ROI
With multiple impressions, an omnichannel experience, and no additional charge to your direct mail campaign, Informed Delivery users can naturally expect an improved response. The USPS also offers detailed reports to help marketers track the performance of their Informed Delivery campaigns to optimize direct mail program spend. There's even an Informed Delivery Calculator to estimate the potential impact. 
MailTraQ
New cloud-based tracking technology offered by SeQuel Response helps brands monitor their direct mail campaign progress in real-time, from print and processing to physical delivery. MailTraQ is included as a value-added component of every SeQuel campaign, providing clients access to real-time mail deliverability data and actionable insights to drive better outcomes. 
Here's why our clients love it:
Real Time Accountability
Updated every 15 minutes and accessible online, MailTraQ gives users a collaborative tool to track the timeline of every in-home delivery. If an event occurs that could jeopardize the in-home date, clients receive an automated alert to make any adjustments needed.
Intuitive Analytics
MailTraQ offers access to over 150 intuitive and granular delivery reports for detailed analytics by state, zip code and even creative package. Marketers can leverage these insights to identify what days of the week have the highest response rates, or prepare customer experience teams to satisfy orders faster.
Simplified Integration
Digital strategies can seamlessly synchronize with the direct mail arrival to deepen the mail's impact and boost conversions.
Priceless opportunities like these are few and far between. By leveraging these two tools, brands can truly understand channel activity to increase the impact of their direct mail campaigns. As a direct response partner, SeQuel Response can help brands further expedite program performance with agile direct mail testing strategies and integrated digital campaigns proven to boost response. Ready to get started? Contact us today.