Tips to Create Direct Mail Every Generation Will Love to Read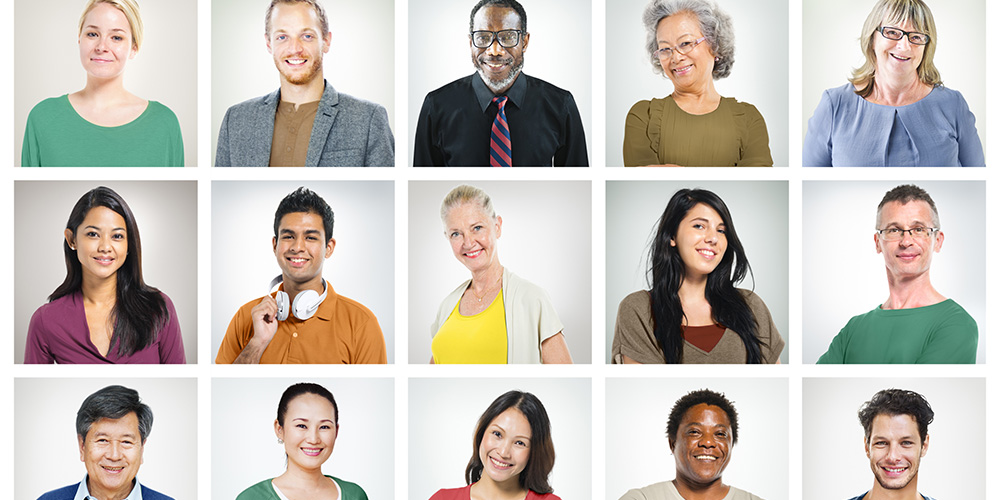 In 2020, the U.S. consumer group will incorporate multiple age groups, from Baby Boomers to Generation Z. With a better understanding of the generational behaviors and attitudes that make your customers unique, marketers can deliver direct mail packages that continue to resonate with your audiences and drive response.
Here are a few key insights into Baby Boomers, Generation X, Millennials and Generation Z that every direct mail marketer needs to know.
Baby Boomers (born between 1946 – 1964)
Until recently, baby boomers were the largest generational group in the United States. With approximately 71 million boomers approaching or enjoying their retirement, this generation still carries significant spending clout in the new decade. Direct mail has always been part of their buying experience and is still a familiar, valued and effective marketing channel to reach them.
Purchases are viewed as investments, and wealth protection is important as this group nears retirement. Messaging should focus on long-term gain and stability, and offers should support value and customer loyalty.
Baby boomers are educated and digitally proficient, yet they appreciate tradition and robust customer service initiatives. Avoid ambiguous language and incorporate an explicit and actionable CTA. Use ratings and reviews to establish legitimacy. In digital media, keep transitions and graphics calm and soothing.
This generation tends to feel unappreciated as marketing strategies have shifted to younger generations. Make them feel valued with personalized elements.
Although this group is maturing, they do not want to be labeled as "old." Limit content clutter by embracing white space and soft color palettes. Utilize imagery with age appropriate models enjoying family and friends in modern settings.
Generation X (born between 1965-1980)
Generation X may be small, but their buying power is mighty as they spend approximately $357 billion each year. This influential audience is still an active target on a direct mail marketer's radar.
Enduring several economic crises and world conflicts has caused this apprehensive group to value financial security and protection. Earn their trust by offering loyalty programs, rewards or warranties, and avoid splashy guarantees.
This group is busy hustling careers, families, and aging parents. Keep your content relevant, your copy focused, and your CTA clear.
Gen Xers are redefining the 50+ lifestyle. Depending on your brand purpose, this group responds well to images that reflect healthy and active lives, as well as nostalgic imagery and references.
Since this cohort is receptive to both traditional and digital marketing, integrate your marketing efforts for a smooth and cohesive transition between online and offline environments.
Millennials/Generation Y (1981 – 1996)
As the largest adult generation, reaching the Millennial audience is crucial for direct marketers. Although this generation grew up amid the internet and email revolution, they very much appreciate and respond to direct mail. According to research by the USPS, 88% of Millennials regularly review their mail and 40% regularly purchase items featured in direct mail advertisements.
Millennials simply enjoy receiving mail. Make your piece even more engaging with interactive elements, textured cardstocks, and compelling offers. This group responds well to kraft-style envelopes with personalized elements and minimalistic design.
This generation values social issues and takes pride in supporting cause-related brands. Let your content highlight your brand's mission and values with compassionate copy and aspirational imagery.
Research and deliberation are important aspect of the purchase process for this age group. Use social proof, testimonials, and endorsements to build credibility and value.
They are digitally active. Incorporate convenient mobile-friendly elements into your campaigns. Consider QR codes or SnapTags, USPS Informed Delivery, and integrated online and offline programs.
Generation Z (1995 – 2010)
In 2020, Gen Z will account for 40% of all consumers in the U.S., and by 2026, they are projected to top Millennials as the largest consumer group. Also known as the iGeneration, this group of diverse media users may have grown up in a connected world, but they still appreciate print media's human touch and personal connection.
Generation Z grew up during the Great Recession. Appeal to this financially conservative group with personalized offers and copy centered around savings, security, and value.
They are ethnically diverse and hyper-aware. Lead with authentic copy and visuals reflective of reality. Be inclusive of race, gender, and values.
This generation has short attention spans and high expectations. Provide immediate satisfaction with easy-to-digest content, a clear CTA and single action purchasing options. Samples and free trials give this group the ability to fall in love with your products before they commit financially.
Gen Zs are transparent evaluators. Establish trust with genuine testimonials, reviews, and experiences to validate your brand and products. Incorporating influencers and celebrities' endorsements is also very effective for this group.
As the most digitally diverse generation, a seamless omnichannel experience is important. Keep visuals trendy and colorful in print, and fast-paced and energetic in digital.
The thread that ties each of these generations together is their responsiveness to direct mail and consistent engagement with digital media. A thoughtful and strategic approach to direct mail testing will determine the winning combination of list, offer and creative for your target audience. Then, by aligning online and offline campaigns, brands can reach their best audience on the platforms they naturally interact with, boosting campaign performance, faster.