How to Move Your Direct Mail Program to a New Partner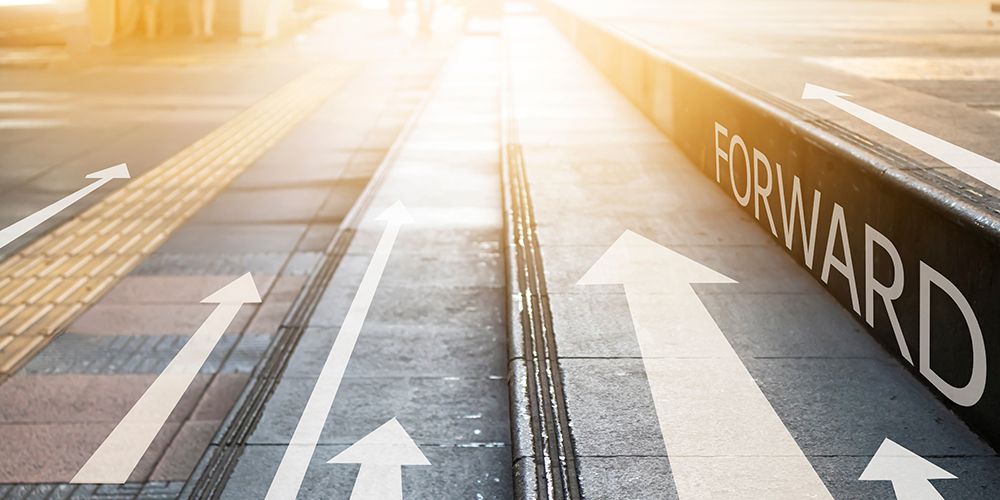 As a direct marketer, you understand it's necessary to make an agency change when your mail performance goes stagnant, or your partner has become complacent. You also understand that a smooth transition means reduced interruptions to your business operations, continuity in your marketing initiatives, and ongoing campaign success. Yet, completely moving to a new agency or testing your existing campaign's performance against a different agency can be a complex process. This comprehensive guide shares best practices on how to move your direct mail program to a new partner efficiently and effectively.
Evaluate your current program
To maximize the effectiveness of your direct mail marketing campaigns, assess your current strategy to identify areas that are working as well as areas that could benefit from improvement.
Analyze your past performance and consider experimenting with new approaches to refine your direct mail marketing strategy. Even if your marketing efforts appear to be successful, there could still be room for improvement. Testing fresh approaches to direct mail can attract new potential customers and increase the overall success of your campaign. This may include more comprehensive audience modeling, advanced testing strategies, integrating digital marketing channels, incorporating automation, or improved direct mail piece design.
If your current agency is limiting your ability to achieve desirable results, it may be time to consider other agencies that will propel your business forward. According to Setup, a lack of strategic approach is the #1 reason clients end agency relationships. When considering direct mail agency performance specifically, there are several trigger events that can lead to an agency switch:
Poor campaign performance: rising CPAs, high cost per leads, low response rates, or other metrics that indicate declining campaign effectiveness.
Complex execution processes: your current agency has a complicated workflow that involves multiple vendors or is otherwise inefficient.
Lack of digital marketing integration capabilities: your current agency is not able to provide effective digital integration with your direct mail campaigns.
General dissatisfaction with agency service: missed mail dates, poor analytics, a rotating client team, or other issues that suggest a lack of attention to detail or poor communication.
Need for scale and more data: you aim to expand your outreach and boost volumes within a particular demographic.
Broader strategic shifts: entering new markets, launching a new product line, or undergoing a rebranding initiative can be solid justification for a new agency partner.
Overall, clients move to new direct mail agencies for a variety of reasons. Whether it's overall direct marketing expertise or creative differences, identifying issues early on prevents small issues from becoming bigger ones that might impact your revenue. By regularly evaluating your direct mail marketing strategy and making necessary adjustments, you can ensure that your campaign remains effective and continues to deliver positive and profitable results. 
Research new agency partners
Now that you've refined your business goals and strategic priorities, it's time to find a direct mail partner who is aligned with your vision.
Start by doing some research. Read through websites, case studies, testimonials, and client reviews, or seek recommendations from industry peers or connections. Having a list of agency reputations, past performance results, and reviews will help you hone in on the agencies that meet your criteria.
Once you've found a few potential agency partners, thoroughly assess their capabilities. We've created this detailed checklist to ensure you ask the questions that matter most. Determine the areas where each agency excels and make sure their direct mail services align with your business objectives.
It's also important to examine transparency, such as their willingness to share strategies, methods, and outcomes with you. A trustworthy partner will allow you to assess the effectiveness of your campaigns by providing regular updates and reports. In addition, evaluate their communication skills to ensure that they will be clear and responsive – especially about pricing.  
Develop your transition plans
A comprehensive plan is key to any smooth transition. Many agencies have an onboarding process that typically involves a campaign kickoff meeting, campaign development (e.g. list building, modeling, creative development), a creative concept presentation, and campaign monitoring. Make sure you mitigate risk during the transition process, especially when dealing with existing programs that are central to your KPIs. It's also important to identify data transfer requirements such as data format, security, and privacy, and to outline creative transfer requirements and necessary file formats.
When you decide to move your direct mail program to a new partner, it is essential to establish quality assurance procedures that include testing, campaign tracking, and launch plans. When dealing with a large program, consider splitting up campaigns into categories such as retention, acquisition, renewals, and winback programs, and move them one at a time. Another option is to utilize a "leapfrog" approach by leaving your control with the current provider while you test with the new agency, or moving your control to the new agency while you keep your evergreen programs where they are. This ensures you've worked out any kinks with the new agency before fully switching.
A competitive test can also be conducted to determine the best performing program by having mailers and data compete head-to-head. This case study shares how a competitive test generated 54% more sales for a leading home services brand.  If you choose to run a test, be sure to conduct your own matchback analysis to determine the best performing program – you want to make sure the results are unbiased.
Monitoring performance
Monitoring campaign performance and identifying potential risks are critical to ensure long-term success with a new direct mail partner. Although your new agency is there to support you, they can't read your mind. Regularly review campaign performance reports to identify trends, areas for improvement, and opportunities for optimization. Insights like these can help you make data-driven strategy decisions to improve future campaign performance.
Ultimately, the goal is to find an agency that will assist in the development of your brand over the long haul and offer dependable help at every stage. Avoid having to change agencies again in the future by staying open and honest about what is and isn't working. Regular communication will ensure your new agency is delivering on their promises and addressing any concerns immediately.
A profitable move: How switching direct mail agencies resulted in millions
An e-commerce subscription brand sought to revive its direct mail program performance with a new strategy. SeQuel was chosen as the brand's new agency partner due to its experience and data-driven philosophy. The brand relaunched its direct mail program with a strategic testing approach, two new creative formats, a new offer, seven new mailing lists, and digital integration. SeQuel's multichannel campaign resulted in over $7MM in revenue, over 10K new customers, and a $28 ROAS.
Read the full case study here.
_____
Your agency partner should offer valuable expertise, resources, and support to help you create effective direct mail campaigns that maximize your return on investment. As they play a crucial role in your program, switching from one agency to another demands meticulous planning and seamless execution. If you're interested in achieving similar success to the clients shared in this article, reach out to a SeQuel marketing strategist today to discuss how to effectively move your direct mail program.