5 Tips to Win Back Lost Customers with a Direct Mail Campaign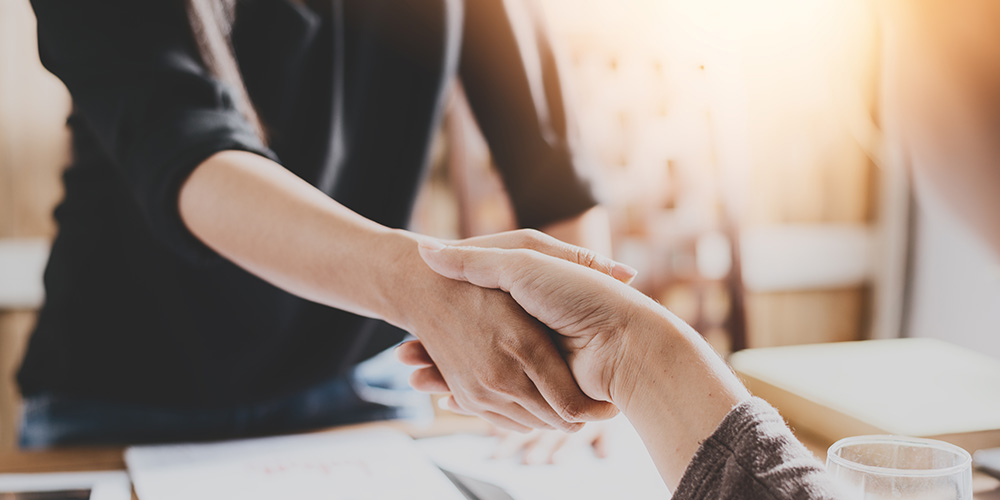 Over half of consumers have stopped purchasing from a company due to bad experiences. How does this statistic relate to your own consumer behavior? Have you ever abandoned a brand due to poor service, product, or advertisements? How would receiving a personalized direct mail piece that says, "We miss you!" and offers a great discount change your point of view? Rather than send another email, consider something more tangible to win back lost customers.
With the thought of a recession looming over everyone's mind, delivering more effective, cost efficient strategies are at the forefront of every marketing campaign. Yes, customer turnover is a natural part of any business, but these statistics from Invesp show why you should also prioritize the winback:
Acquiring new customers can cost five times more than retaining a relationship with an existing customer.
The success rate of selling to a customer you already have is 60-70%, while selling to a new customer is only successful 5-20% of the time.
Increasing customer retention by 5% can increase profits from 25%-95%
This is where mail comes in. With the right approach, direct mail can be a powerful tool for regaining your customers' trust. If mail is a new channel in your winback strategy, we've got you covered. These five best practices will help you launch a mail campaign to warm up those customers who may have gone cold.
Tip #1: Utilize a RFM analysis
Recency, Frequency, Monetary value (RFM) analysis can be used to identify which customers are most likely to repurchase and estimate how much revenue would be gained from returning versus new customers. It enables marketers to manage their advertising budget, and segment customers based on different values:
How recently they bought a product (recency)
How often they make purchases (frequency)
How much money they spend (monetary value)
By segmenting your customers on the type of purchase they made and how long ago that transaction occurred, you can effectively target them with relevant messaging and offers. For example, a specialty insurer was looking to optimize its retention program to target past customers based on customer RFM data. By testing the communication timing, frequency and creative, this program was optimized across customer segments to produce multi-buyer customers, resulting in an 8x increase in lifetime value.
Tip #2: Use meaningful creative elements
When compared to a direct mail campaign focused on brand awareness or new customer acquisition, the creative approach to win back lost customers is heavily based on adding humanity and connection to the brand. A personalized message that hones in on the customer's past purchases, your unique brand value and the significance of their loyalty will reinforce a meaningful connection.
Leading with phrases like "we miss you!" or "thank you for being our customer!" can make former customers immediately feel appreciated. Now that you have their attention, increase the impact and relevance of your message by adding additional personalized elements to make them feel like an individual, rather than a number. Consider how you can leverage customized printing elements and messaging such as:
We know you are already aware of ___, but did you know we now have ___?
In the past, you have taken advantage of our great ___, but now we have expanded our ___.
You made a great decision when you purchased ___.
Improvements have been made. Don't miss out!
A direct response creative best practice is to design a mail piece that is easy to read and follow. If your reader feels like they need to jump through hoops to convert, you will lose their attention. The goal is for your lost customers to reactivate their subscription, or repurchase – so make their experience straightforward by including a clear call-to-action, a deadline, and a response vehicle such as phone number, QR code or URL.
Direct mail design is always evolving, so continue to test the specific layout and wording used in your mail piece to receive the best results for your winback strategy.
Tip #3: Include a compelling offer
Eye-grabbing creative is important, but having an offer that entices them to act is especially important in a winback campaign. Consider including an offer that is unique to your winback audience segments – one that is better or has a higher perceived value than a new prospect offer. This audience wants to feel special to your brand, so give them a symbolic offer to represent that.
There are several different ways to pose a winback offer:
Exclusivity: Try us again with $___ off, exclusive just for you!
Thankful: As a gift for being a customer, here's ___.
Friendly: We miss you! Come back and get ___.
Personal: We want to welcome you back with this exclusive offer.
Promotional: Try [brand name] again with $___ off!
Along with staging your offer in the right way, tapping into the power of FOMO can help your customers cross the purchase finish line. Stress the urgency of your offer by including phrases like, "limited time offer!" or "this month only."
To determine what incentive works best for your brand, you need to test your offers. Is it a percentage discount? Coupon? Two months free? A free gift? Every consumer is different, but testing will allow you to figure out what the majority of our audience responds to. Without testing, you could be repeating the same failures that drove your customers away in the first place.
Tip #4: Time the campaign right
Timing is crucial when executing a winback campaign. The longer you wait, the more this audience will resemble new prospects instead of past customers, forcing you to work harder to regain their loyalty. It is important to re-engage quickly after they stopped purchasing to have the best chance to win back lost customers.
There is no one-size-fits all formula for how often and when you should be mailing. The timing for your current customers, prospects, and lost customers all may follow a different cadence. Frequency testing will help determine what will work best to regain lapsed customers' loyalty. Should it be a digital touch and then direct mail? Direct mail and then a digital touch? How many times do you need to reach out before a customer repurchases? How many times is too much before you lose them forever? Getting the right message to the right person is important, but it needs to be at the right time for it to be effective.
Tip #5: Link your offline and online strategies
Separating your offline and online marketing efforts is not efficient or effective. 84% of marketers agree direct mail dramatically increases digital channel performance. Therefore, an integrated direct mail winback program is stronger than separate campaigns. By designing your mailer to include specific digital elements like "visit our website," "follow us on social media," or a QR code, it brings your audience back online to their abandoned cart, and closer to reactivation.
Staying in the sightline of your lost customers keeps the benefits they've gained from your brand top of mind. If you want a more advanced integrated marketing strategy for your winback campaign, leverage SeQuel Surround. This approach links your mail's in-home window with your digital advertisements to increase audience touchpoints and ultimately, the performance of your campaign. Re-evaluate your strategy to include multiple channel hits that serve to alert, remind, and keep them engaged.
_________________________
While digital channels are valuable, winning back lost customers with a tangible mail piece is a powerful complement to your online efforts. Implementing the five tips shared in this article will help you leverage your customer data and send relevant mail pieces that will reignite connections, increase response rates, and boost your customer lifetime value.
Want to discuss how you can use direct mail to win back lost customers? Contact us today to schedule a consultation with a marketing strategist.