25 Direct Mail Statistics to Convince You Mail Still Works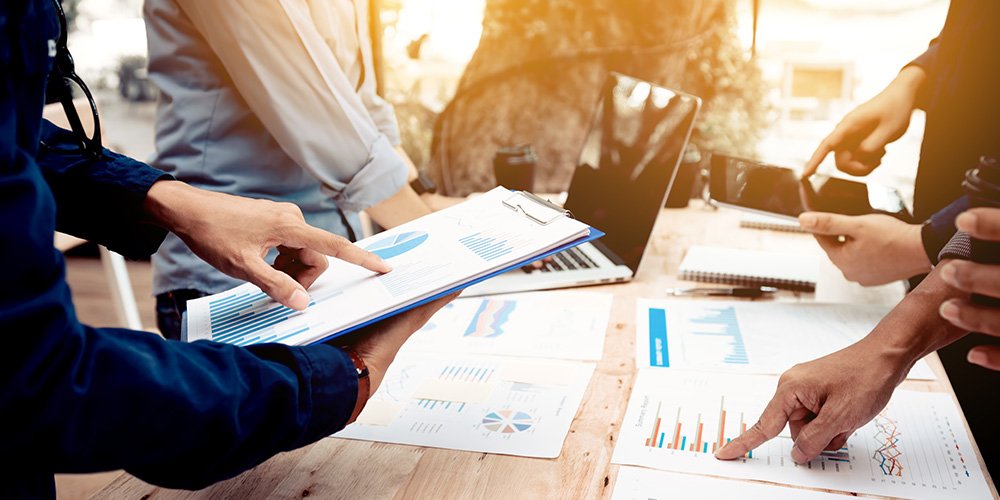 "Direct mail is old-school, not used anymore, doesn't work, too expensive…" we have heard it all. But here's a little secret: all those beliefs are just myths. Here are 25 of our favorite direct mail statistics that will convince you physical mail can still shine in today's digital marketing haze.
How effective is direct mail marketing?
Direct mail works. Consumers across all demographics respond to mail because our brains simply cannot resist. Check out these direct mail marketing statistics which prove just how effective direct mail is.
What is direct mail's return on investment (ROI)?
Marketers new to direct mail may experience sticker shock, but when done correctly, this form of marketing is very profitable. Plus there are a variety of affordable ways to enter the mail channel, such as automated or shared programs. The following statistics show that mail by itself, or combined with digital channels, can produce a healthy ROI.
Who uses direct mail marketing?
If you believe direct mail is outdated or unused, think again. In 2021, direct mail volumes surpassed pre-pandemic levels. If you have not mailed yet, now is a great time to enter the channel and join the growing group of modern mailers. 
How to design a successful direct mail piece:
To create the best mailer for your direct mail campaign, you must understand your target audience and their purchasing habits. Since social media and digital advertising has decreased attention spans, your direct mail piece will need these five essential elements to generate response:
Brand Consistency: Maintain brand consistency to tell (or remind) the reader who you are and what you provide to complement your brand experience.
Fonts & Colors: Establish a hierarchy of information to lead the reader through the piece by using a structured layout, brand-established fonts, sizes, and colors. Consider your audience closely to appeal to their typography needs.
The Diagonal Scan: Readers first scan printed material from the upper left corner, diagonally across the page, down to the lower right corner. Digital readers follow an "F" pattern — across the top, down the left, across the middle, back to the left margin, and down the screen. Place your CTA and special offers accordingly.
Images: You already know your brain loves images! Showcase lifestyle imagery of people using your product or enjoying your service throughout you piece.
The Call to Action: As the most important direct mail design element, your CTA needs to provoke emotion to convince your potential customers to act. It needs to be noticeable, repeated, and repeated again throughout the piece.
Creating a high performing direct mail control is a result of strategic testing, industry research, and good ole' direct response design experience. Templates have evolved past the traditional brand awareness postcard or white letter envelope, to include a variety of self-mailers and even lumpy packages. The following direct mail statistics show what's trending in mailboxes:
Nearly 50% of retail/consumer marketers have chosen the compact, ready-to-read postcard format over a traditional envelope or self-mailer since early 2021 (SeQuel Response)
QR codes have become an attractive tool in direct mail marketing campaigns, as 37.5% of smartphone users will scan a QR code in 2022 (Insider Intelligence)
Copy is becoming more concise in direct mail campaigns. Word count in mailers has declined by 62% (Who's Mailing What!)
74% of new customers are more likely to remain loyal to a brand who prioritizes high-quality creative content in their marketing campaigns (Celtra research)
Did these direct mail statistics turn you into a believer? Incorporating direct mail into your marketing strategy is a great way to help your brand stand out in today's digital world. If you're ready to cut through the digital noise with a direct mail campaign, contact a SeQuel marketing strategist to get started.
Keep Reading: