How DTC Brands are Using Direct Mail to Drive e-Commerce Growth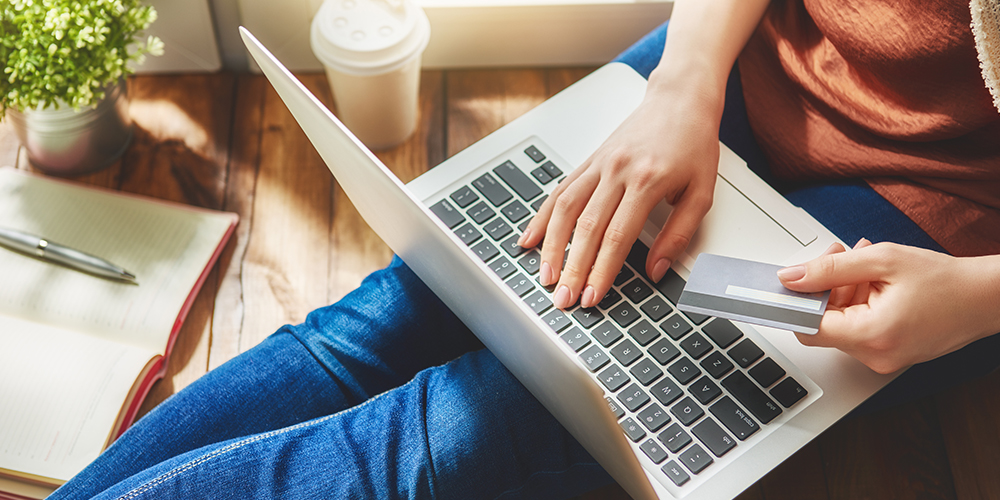 We're not going to waste your time reviewing why 2020 kicked off the new e-commerce industry because well, you lived it. Instead, we'll share how you can use direct mail and e-commerce to drive business growth. 
It's common for DTC and e-commerce business marketers to rely on the digital marketing strategies that built their brand to connect to their audience, build brand awareness, and drive final conversions. But with rising CACs and consumer interest waning, others are incorporating traditional direct response channels into their marketing campaigns, like direct mail, to secure continued scale beyond digital ad capabilities.
Direct mail has all the elements you love about digital — including lookalike modeling and trackable results — plus, it can be integrated into your existing online marketing strategies to find e-commerce growth, lower CPAs and boost customer lifetime value.
If you're wondering if direct mail is the right channel to propel your e-commerce growth, keep reading to learn why and how three brands launched their mail programs. We also suggest you download The DTC Marketer's Guide to Direct Mail. This free e-book shares 12 telltale signs your brand is ready for mail, how to cost-effectively test the channel, plus additional insights to how DTC brands like yours are tapping into mail to become the fastest-growing brands in their spaces.
70.2 billion reasons direct mail marketing is not dead
If you're not familiar with direct mail, here's a crash course. Even in our digital age, direct mail alone is still a relevant and performing channel. In 2021, the UPSP delivered 70.2 billion pieces of direct mail, an increase of nearly 5% from 2020. Total spending on direct mail reached $41.9 billion and is expected to grow to $43.4 billion in 2022. Our industry research found 86% of marketers increased or maintained direct mail use in the past twelve months, and nearly 100% of mailers report steady channel performance.
Its established processes for execution and performance measurement simplifies audience targeting, testing, attribution, and scale that can cripple some digital channels. Direct mail is acclaimed for achieving response rates 6x higher than all digital marketing channels combined. Additional ANA research found direct mail campaigns produce the highest ROI at 112%. The offline channel can also be integrated with online advertising (email, display, social, video, CTV, etc.) to boost response rates by as much as 120%.
A foundation for a meaningful relationship
As digital advertising fatigue continues to build, brands are struggling to create meaningful engagements with consumers in the highly competitive e-commerce market. Personalization is a trending topic among marketing strategists as consumers repeatedly raise their hands for more and seek brands who make them feel like an individual.
What is more personal than a hand-delivered message to your home address? Neuroscience research has found that as a tangible medium, a direct mail is effective at creating a stronger emotional response than digital advertisements. In turn, a stronger emotional response strengthens brand awareness (consumers are more likely to purchase from a brand they recognize), influences brand perception (such as trust and value) and motivates purchase behavior.
How to use direct mail to boost customer LTV.
Looking to diversify its digital-heavy direct marketing strategy and generate stronger customers, a growing produce ecommerce store launched into the mail channel. Just one month after the first direct mail campaign hit mailboxes, the offline strategy generated hundreds of sales and delivered higher LTV consumers than previous digital tactics.
Predictable acquisitions, at scale
It is common for e-commerce brands to expand their direct marketing tactics with TV, radio or direct mail as they start to approach their digital "scale ceiling." The challenges presented by TV and radio production costs, inventory accessibility, audience fragmentation, testing, attribution and scale can be frustrating for marketers who are accustomed to the measurement and targeting precision of digital channels. Not only is direct mail able to naturally draw a prospect's attention, it offers brands predictable and profitable conversions at scale due to its targeting quality, reach capabilities and unmatched measurability.
Leveraging your best customer data, direct mail marketing lists are built from a mix of first-party data and valuable demographic, behavioral, psychographic and even transaction-based offline data sources. This sophisticated data determines your customer's unique attributes to create highly targeted lookalike models compromised of potential customers that are most likely to find your message relevant, connect with your brand and ultimately, convert. As your campaign grows, list models are continuously optimized as new audiences and variables are introduced or identified. The sophisticated analytics available via direct mail matchback and holdout strategies effectively position the channel for predictable and cumulative growth.
How to use direct mail to build your customer base.
After maxing out its digital growth opportunities, a leading financial services brand looked to direct mail to find additional scale through a new target audience. Within one-year, direct mail generated 22,000 new customers. Now as a top acquisition channel for the company, direct mail is responsible for 15% of all new business each year.
Connection throughout the buyer journey
Direct mail can be used for more than a top-of-funnel marketing strategy. Many brands use mailers throughout the buyer journey to build brand awareness, acquire new customers, or retarget and retain existing customers. In the early stages of acquisition, use direct mail to educate your audience on your product or service, build trust and credibility and ultimately drive some action (response, conversion). Use direct mail automation and retargeting to recover abandoned carts or entice consumers with similar products or services they have previously shown interest in. Retention mailings work great to acknowledge customer loyalty with exclusive offers. During the customer lifecycle, your mailings can be triggered by online store activity, life events, purchase frequency and more.
How to use direct mail to stay connected.
When a generic direct mail retargeting program was no longer producing, a specialty insurer was eager to optimize the program beyond a one-size-fits-all approach. The insurer leveraged its CRM to segment past customers based on customer RFM (recency, frequency, monetary) data. The mailing timing, frequency and creative was tested to optimize the program across customer segments. The RFM direct mail program has increased revenue-per-policy by 21% and multiplied the customer lifetime value by 8x.
An omnichannel experience
Marketing experts say a consumer needs an average of seven touchpoints before they convert. Sure, you can serve them seven digital ads, but 85% of consumers expect and appreciate a blend a digital and physical engagements from brands. By granting your audience the ability to engage with your brand both online and offline, you are satisfying customer preference and strengthening brand trust simultaneously.
The key to a successful omnichannel program is a seamless customer experience between digital and direct mail channels. Direct mail is unique from other direct response channels because it begins with a definitive contact list. When that list is onboarded to digital channels (social media, email, CTV, etc.), brands can surround their audience with strategically timed, cohesive creative concepts and messaging. You can prime your audience digitally prior to the mail drop, during the in-home window, and after with subsequent digital touches. A synchronized and targeted strategy will drive e-commerce sales while reducing CACs.
How to integrate direct mail and digital strategies.
Looking to grow, a home service brand was eager to establish a significant DTC presence in the direct mail channel. To further enhance offline campaign performance, the brand activated their mailing list to target prospects via email and Facebook before, during, and after the direct mail in-home window. The multi-channel strategy lifted sales rates 120% and decreased CPAs by 43%.
Both online and offline strategies can be successful growth marketing tools alone, but when working in tandem, these channels become incredibly efficient and effective tools to drive e-commerce growth and strengthen customer relationships. 
Download this must-read e-book to learn how you can leverage direct mail to boost your customer acquisition and retention program. And always partner with a reputable direct response agency to responsibly test the channel with a strategy customized to your goals.
Featured in BRAND United on 11.2020.