As seen on Who's Mailing What! 5 Examples of Using Testimonials in Direct Mail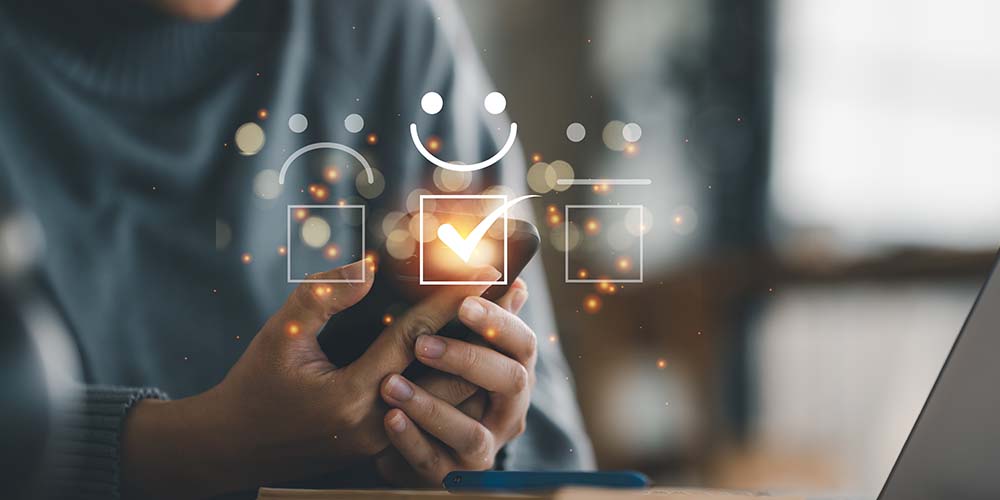 Did you know utilizing customer testimonials in your direct mail piece establishes consumer trust and increases conversion rates? Check out the opening of our most recent Who's Mailing What! article on design best practices that will maximize the effectiveness of your direct mail testimonials.
The following was originally published on Who's Mailing What!
_________________________
Customer endorsement strategies are regularly used in all direct marketing channels – TV, digital, radio, and print. Why? Because thoughtfully executed testimonial content plays a huge role in brand perception and conversion rates.
Consumer research found 95% of people say that reviews – whether positive or negative – influence their purchasing decisions. That same research found 90% of consumers trust what a customer says about a brand more than what a brand says about itself.
Consider your own Amazon shopping habits as an example. For many of us, one of the first things we do before adding an item to our shopping cart is to read the customer reviews. If the product does not yet have one, you will probably continue your search to find a new solution with positive feedback. As humans, we naturally empathize with others when we read something we can relate to and connect with. These real-life customer experiences help us better understand the product and alleviate any buying hesitations.
Author Jochen Grünbeck describes this consumer reality best, "Social proof is a psychological effect that leads people to conform. It creates a kind of herd mentality. This effect happens because people make a lot of their decisions based on feeling."
As a marketing strategy, featuring customer reviews in your marketing collateral subconsciously builds brand trust by tapping into human nature and our innate herd mentality. Just think back to our Amazon reference earlier; the competition is fierce when it comes to consumer brands. Why not make it easier for your prospects to choose you by offering real-life quotes from customers who have purchased and loved your product or service?
This article will share examples of how brands are leveraging customer testimonials in direct mail to ease customer hesitation and increase conversion rates.
_________________________
Keep reading on Who's Mailing What! for testimonial design examples and tips to lift conversions in your next direct mail campaign.
If you're looking for more direct mail testimonial best practices and strategy, download our free e-book, Utilizing Direct Mail Creative to Alert and Convert: Secrets from the Pros.