Integrated Direct Marketing Mistakes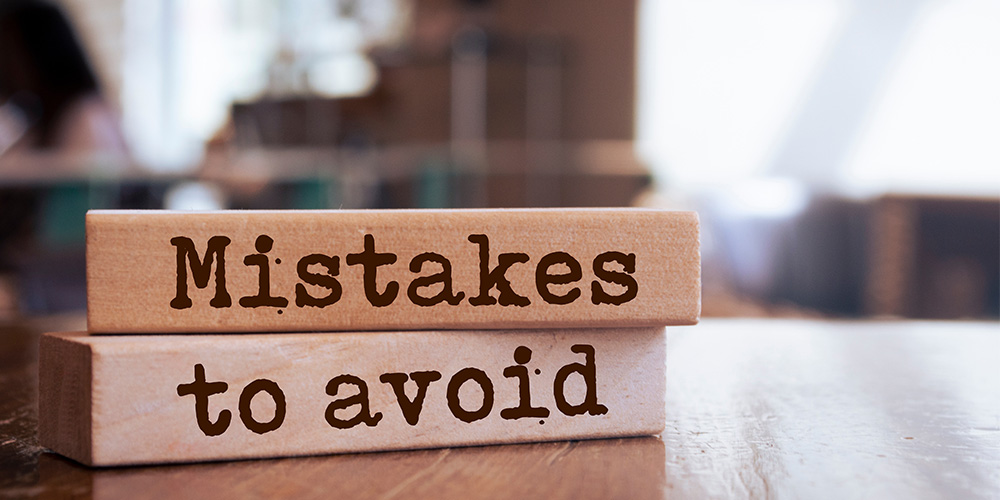 If generating more leads, converting more prospects, retaining more customers, and optimizing your advertising spend are priorities in your 2023 integrated direct marketing strategy, you're going to want to read this.
The buyer journey is far from narrow. And year after year, it continues to stretch. Everyone agrees: offline and online marketing integration is crucial in 2023. Direct marketing industry research shows one in two marketers have already integrated digital channels with their direct mail strategy. One in three plan to integrate more channels soon.
Although it seems straightforward, executing your integrated direct marketing strategy can prove to be a challenge. CMO research found less than 20% of marketers have the capabilities (technology, creative execution/process, and integrated data) to deliver a targeted experience across channels. Often, marketers rely on agency partners and prioritize the agency's experience in integrating direct mail and digital strategies to execute.
If an agency partner is not in next year's budget, you should consider these common integrated direct marketing mistakes experienced by internal teams — and tips to help your brand avoid them.
Integrated Direct Marketing
Mistakes
Our first piece of advice for a successful integrated direct mail and digital strategy is to consider all variables and how they interact, including channel, frequency, ad type, modeling, targeting, and attribution. Keeping an eye on these variables will help you avoid the following integration mistakes.
Mistake #1: Using an imprecise identity graph
Identity (ID) graphs will make or break your campaign, as they allow you to accurately serve your integrated marketing campaigns to the intended prospect, regardless of channel. It's common for consumer identifiers to come from a variety of sources. Your identity graph is what connects these data points together to build an accurate profile, and then allows you to target that consumer on a 1-1 level.
The precision of ID graphs can vary based on data types and matching methods. What's critical for a campaign that's integrated with direct mail is that the identity graph is deterministic rather than probabilistic. Scale is not the most important factor in this instance, precision is. Any impression not served to someone receiving your direct mail is a wasted impression.
Mistake #2: Managing impression frequency inappropriately
Optimizing your digital impressions for action, rather than annoyance, is a delicate dance. The Advertising Research Foundation found the value of repetitive impressions served to a single user starts to decline after a certain point, having a negative impact on sales. An inappropriate impression frequency results in inefficiencies, consumer irritation, and budget waste. How many impressions is the right number is a matter of channel (display, native, web, CTV, audio) and the product you are promoting. For example, a properly targeted meal kit subscription may take fewer impressions than a home warranty product. As always, experience is the best guide to avoid over-exposure and over-spending.
Mistake #3: Measuring only the primary conversion
Each digital touch and channel your prospects are exposed to throughout the buyer journey has an impact. The mistake here lies in measuring only the primary conversion, most commonly the final purchase. Measuring secondary conversions and engagement events, such as click-to-call, form fills, and content drilldowns, signal that your prospect is moving through the funnel and closer towards the primary conversion.
While the ultimate conversion is clearly the goal and should be the KPI used for optimizing your campaigns, having secondary conversions tagged provides additional insights into campaign performance. Insights like these will prove valuable when reporting results and evaluating performance of specific aspects of your campaign, such as channel and creative.
Mistake #4: Focusing on one channel
As you embark upon digital integration, it's typical to start with one channel. People often go with something tried and true that's worked in your existing standalone digital campaigns. Unfortunately, this is a strategy that often falls flat. Picking one favored channel to focus on may seem like a good strategy during early integration efforts, but there are better ways to approach this. Each channel has its strength, and each will compliment your direct mail strategy differently. The use of multiple channels provides greater reach and permits a brand to convey product benefits in multiple ways, making the overall message more impactful. Ultimately, multi-channel digital impressions will deliver more lift to your direct mail campaigns
Mistake #5: Not integrating
NAPCO research found 84% of marketers indicated direct mail dramatically increases digital channel performance. While our client data shows digital integration can lift direct mail performance by 30% or more. The mistake here is, if you're not running an integrated direct mail campaign in 2023, you're missing out on significant performance lifts.
To maximize ROI on the substantial cost of direct mail, every direct mail campaign should be paired with an integrated and concurrent digital campaign. Not doing so is the biggest mistake of all.  To set the campaign up for real success, it's critical to work with a partner that has substantial experience with this kind of campaign execution. Too often vendors overpromise and underdeliver. The ad tech landscape is rich and everchanging, but the old adage, "If it sounds too good to be true, it probably is," should be top of mind when searching for an integrated direct marketing partner.
For more information on integrating direct mail with digital, read this e-book.
Featured on Brand United on 11.8.22