How to Run a Direct Mail Campaign: 3 Dos and Don'ts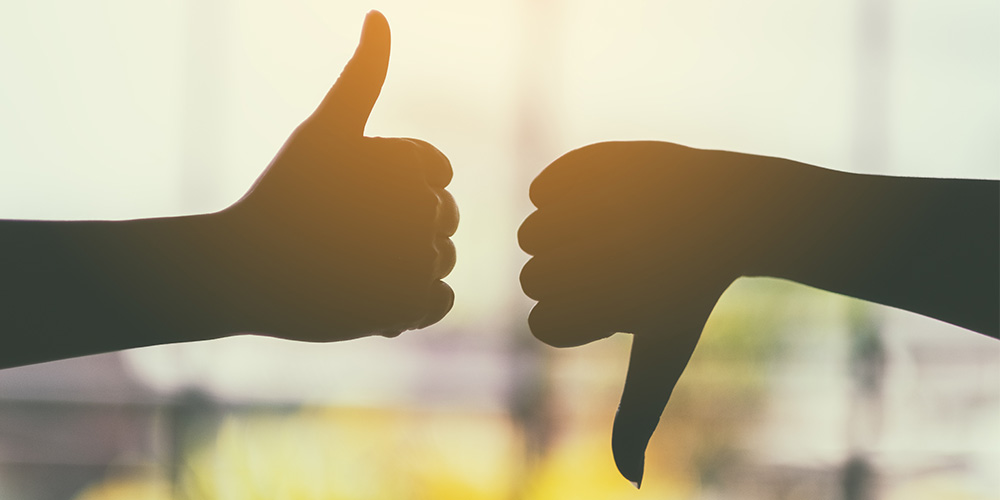 Eager to try direct mail, but not sure where to begin? Or wondering, does direct mail still work? We've got you covered. This article will teach you how to run a direct mail marketing campaign, featuring three dos and don'ts to get your direct mail piece off the screen and into mailboxes.
Three Things You Should Do
Consider custom models
In a direct mail campaign, your mailing list data has the highest impact on campaign success. The better your list, the better your direct mail response rate. You can obtain data from a variety of sources, depending on your marketing campaign goals and budget. List sources can include:
Hotline/trigger files (new movers, new parents, etc.)
Affinity lists (donors, subscribers, purchasers, etc.)
Compiled databases (geographic, demographic, lifestyle, interest, etc.)
Niche co-ops
Just like in digital marketing, custom lookalike models can be created for direct mail campaign targeting. Single lists do not always incorporate the specificity, importance, and uniqueness of your target audience. A custom model on the other hand, is very specific – it narrows in on the many unique attributes found in your best potential customers. Combining demographic, behavior, and niche list sources ensures your message will reach the right audience. This protects your budget and boosts marketing campaign performance.
How-to resources:
Integrate with digital mediums
Digital works. Direct mail works. And they work best, together. Instead of separating your online and offline marketing channels, align your efforts by integrating digital elements into a direct mail campaign and adding direct mail tactics into your digital strategy. A study from the United States Postal Service found that the integration of digital and direct marketing increased website visits by 68%, boosted response rates by 63%, and improved return on investment by 60% (check out these other fascinating direct mail statistics to learn more about mail's results).
There's no need to stress over how to run a direct mail campaign alongside digital tactics. Levels of integration can vary based on your budget and campaign goals. Start with the design of your mailer. Simply adding QR codes or social media handles with CTAs highlighting digital elements like "scan now!", "visit our website", or "follow us on social media", allow people to connect with your brand digitally and follow up.
A more advanced marketing strategy is to leverage SeQuel Surround. This approach integrates the cadence of your direct mail and digital advertisements to engage your target audience at key decision making points around your mail's in-home window – increasing conversions and reducing your cost per acquisition.
How-to resources:
Utilize FaQtor Test
The secret to the best performing direct mail campaigns is finding which combinations of creative, offer, and list produce the greatest response. To uncover the best combination, you must test your marketing materials. Continually testing in an effort to beat your control may seem costly and complicated, but in the end, it limits your program from becoming a 'one hit wonder'. The most popular methods of testing are A/B and multivariate. A/B testing is affordable, but time consuming. Multivariate testing is expensive, but timely.
SeQuel's FaQtor Test is the best of both worlds. The FaQtor Test methodology combines the success rates of multivariate testing with the low cost of A/B testing to quickly and affordably discover the winning combinations through indexing to maximize your programs performance. This modern testing approach has the unique ability to find the best performing combo and lower your cost per acquisition faster than any other testing approach in the direct marketing industry. Even if you are a small business, you can reach new customers by utilizing this cost-effective direct mail service to test one piece of mail against another.
How-to resources:
Three Things You Should NOT Do
Only focus on CPA
Although this metric is great for measuring digital budgets, a laser-focus on your Cost Per Acquisition (CPA) is not a smart strategy in direct mail advertising. If you end your campaign missing your CPA goal, you could inaccurately deem direct mail unsuccessful. Tracking a mix of Key Performance Indicators (KPIs) will better represent your campaign's achievements. Sales rate, lifetime value (LTV), ROI, and response rate are all KPIs to consider measuring for a more comprehensive view of financial performance.
Another unfortunate mistake is associating low cost with a low CPA. There are a variety of low-cost options available for entering the mail channel, including data, creative formats, and even postage. But oftentimes, paying a premium for these essential components will allow you to build a better performing and more sustainable program – ultimately lowering your CPA.
How-to resources:
Rely on last-touch attribution
When determining how to run a direct mail campaign, tracking attribution can feel complex. But it doesn't have to be. You may consider last-touch attribution to be the easy method, but assigning sole conversion credit to the last ad your prospect interacted with is not looking at direct mail attribution holistically. Many people today interact with more than one source of content — whether that be social media, blogs, or direct mail — before clicking "add to cart".
For direct mail campaigns, you should consider multi-touch attribution to recognize each channel the customer interacted with throughout their buyer journey. Including a matchback and holdout strategy will help you establish incrementality, showing the impact of mail compared to those with no mail exposure.
How-to resources:
Underestimate the importance of creative
Think about when you sort through the mail. Would you rather pause at a mail piece with an engaging call to action and pleasing imagery, or a piece with a dull display and extended copy? As important as it is to get your mailer to the right person, making sure that piece catches the recipient's eye is just as critical.
Celtra research reports that 85% of respondents are more likely to trust a brand with well-designed advertisements, and more importantly, 57% admit their customer experience has been negatively impacted by poor creative content. Prioritizing continuous and comprehensive creative testing is an important step to ensure you keep developing a mailer your prospects cannot ignore – in a good way. Test CTAs, offers, imagery, phone numbers, coupons, color pallets, testimonials, and more against your control templates to secure direct mail as an evergreen growth channel for your brand.
How-to resources:
There is a lot to take in when considering how to run a direct mail campaign. Hopefully, these six mail dos and don'ts help ease the transition. If you'd like more advice on how to successfully launch your brand into the mail channel, contact a SeQuel Marketing Strategist today.
To learn more about how to stay ahead of the competition, download this FREE e-book: Why Direct Mail Delivers for DTC Brands: Strategies, Tactics and Examples.