Direct Mail for Travel Brands: Insights and Case Studies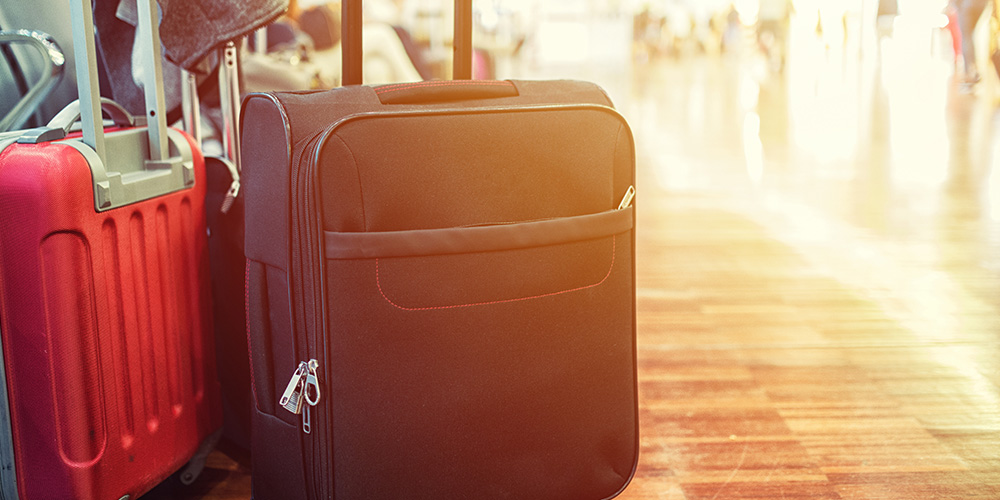 The travel industry is hopping! Travel spend has surpassed 2019 levels to reach $105B this summer. TSA 2022 throughput is up 40% from 2020, averaging more than two million travelers per day. This is especially exciting news for an industry that suffered multiple losses throughout the pandemic. Eager to make up for lost time and target wanderlust consumers in a competitive industry, ad spend is expected to grow by 36% this year, specifically direct mail for travel brands. 
A tried and true marketing channel, direct mail has reclaimed its top seat in the travel marketer's strategy. 2021 mail volume for the travel and hospitality industry skyrocketed 281% year-over-year and continues to increase into 2022. If you're looking to separate your travel brand from the competition, you'll need a comprehensive strategy to direct mail targeting and creative. 
Direct Mail Targeting for Travel Brands
Today's consumers want to know the brands they do business with understand their needs and will provide a worry-free solution. Personalized marketing immediately builds trust with your audience – effectively increasing the likelihood of conversion.
Utilize your consumer data sources to find what makes your audience unique, and then market to those attributes with your direct mail. Does this group prefer the beach or the mountains? Are they thrifty or lavish spenders? Do they travel yearly or monthly? Insights like these can lead your data, offer and creative strategy to ensure you deliver a relevant and personalized piece when it matters most.
It's also important to consider how you can target your audience digitally to maximize your direct mail reach. Your direct mail list and creative strategy can be combined with digital marketing channels to surround your audience with consistent messaging during key decision-making intervals. An integrated direct marketing strategy will maximize your program performance with increased conversions and decreased acquisition costs.
For example…
One travel brand found that targeting frequent travelers drove a higher sales rate. Looking to optimize a generic retention program, the brand reformed their CRM to segment past customers based on customer RFM data (recency, frequency, monetary). The mailing timing, frequency and creative was then tested to optimize the program across customer segments. The new targeting strategy produced over 220,000 new customers and multiplied the customer lifetime value by 8x.
Direct Mail Creative for Travel Brands
Post Covid-19 travelers want to know what to expect before they commit to a trip, and they appreciate additional information prior to arrival to ease any travel anxiety. Leverage your direct mail to give your audience a "mini" experience with your brand before they land.
Millennials travel more than other generations, and this cohort just happens to love mail. Play on their affection for the tangible media with unique textures (sand), embossing (waves), or peel and reveal elements (an open suitcase) to keep your piece in hands longer and ignite their imagination.
Aspirational imagery, such as iconic scenery, generates higher response in this industry as it allows the audience to picture themselves there. Including QR codes on the piece that forward consumers to a video of hotel grounds or group excursions offers an immersive experience.
Social proof, such as testimonials, perform great in direct mail for travel brands. If your brand specializes in travel insurance, share relatable stories of lost luggage or illness that were overcome with your help. If you're a hotel brand, include customer quotes around the cleanliness or your resort or how well-staffed and accommodating your venue is.
Use your mail piece to guide your prospect through the whole experience, from airport navigation to check-in. Consider messaging that highlights helpful tips to show your audience you understand their needs. This also helps to ease hesitations around converting.
For example…
Letter (envelope) packages traditionally outperform self-mailers in the insurance industry. But this travel insurer was eager to explore a new approach to direct mail creative. After a comprehensive creative audit and test, a self-mailer was identified as the best performing concept – beating the previous control package by a 12% sales rate. To keep the momentum going and creative strategy from growing stale, this brand follows a regimented testing schedule, regularly introducing new creative elements to consistently boost performance metrics.
_______
Marketers in this red-hot travel industry have a unique opportunity for brand growth through direct marketing. When producing direct mail for travel brands, the targeting and creative strategy play a key role in campaign success. Leverage the insights shared in this article to engage with travelers in the tangible way that only direct mail can. 
Contact a SeQuel Marketing Strategist to get started.
Featured on Brand United on 9.6.22