Direct Mail Data Quality Keeps Marketers Coming Back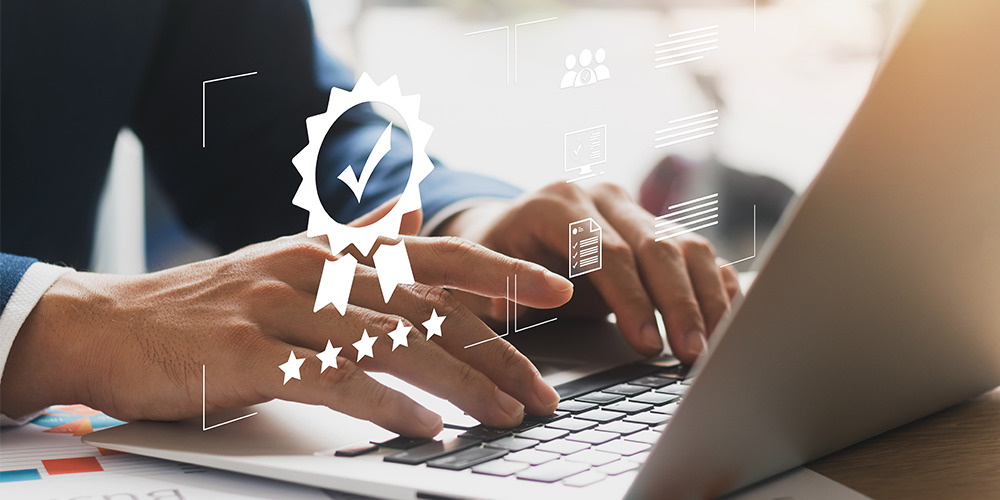 Although trends point to a majority of advertising budgets being allocated towards digital channels, direct mail investments continue to rise and even surpass popular social and streaming channels. The possible motive behind the continued investment in direct mail campaigns (other than its ROI) — direct mail data quality.
Leveraging direct mail data is a competitive advantage for marketers. We've written before about how and why marketers are using integrated marketing strategy and offline data to reach their prospective customers without access to third-party lookalike modeling and cookies. This article will review best practices for direct mail data quality, and what makes this offline data source so effective.
Success means data and data means success
Salesforce reports data quality is the top success factor for driving overall growth and customer experience. Yet industry research from Measured and Sequent Partners states data accuracy and targeting restrictions as a top concern. When we asked marketers to identify their future direct mail concerns, 78% said "reaching my audience due to increased data security regulations for offline data/modeling data."
Put simply, marketers rely on data quality but struggle to find quality data.
Quality data is essential for direct response campaigns because it is what enables you to effectively reach your target audience and ideal customers, while protecting your marketing budget.
What determines data quality?
There are many dimensions within the industry to measure data quality. Accuracy, completeness, reliability, relevance, and timeliness remain the consistent factors.
Accuracy: is your data error free and validated?
Completeness: is your data comprehensive?
Reliability: is your data source reputable?
Relevance: is your data relevant to your audience?
Timeliness: is your data current?
In addition to the five factors shared above, data privacy is also an important aspect of data quality. All consumer data you interact with must be stored and used in compliance with current privacy laws and regulations. Check out this article to learn how to ensure your direct marketing data security.
Direct mail data quality
Offline data is anchored to an individual's home address. To demonstrate the accuracy, completeness, reliability, relevance, and timeliness of this approach, I invite you to consider how often you are asked to verify or share your physical mailing address …
Physical data sets are based on highly-accurate individual demographics, purchasing behavior, geographic, psychographics, and more. This provides a more complete picture of consumer behavior and preferences, as it captures interactions that may not be tracked online. Many of these data points can also be leveraged when building identity graphs for digital advertising and multichannel campaigns.
In addition to mail's data quality, the channel is well suited to comply with consumer privacy regulations. Wiland's Chief Legal Officer/Chief Data Ethics Officer Bryn Weaver explained, "The good news is that the best practices that have long informed direct mail marketing provide a great foundation for building an omnichannel privacy program today. Some significant extensions and expansions of those practices will be necessary, but success is possible with collaboration, focus, and planning."
Direct mail data management and partners
Offline data comes from a variety of offline sources, such as proprietary customer data or publicly available information. The three traditional categories are first-party (your data), second-party (someone else's data) and third-party (aggregated data). These diverse data sources include affinity lists, hotline/trigger files, compiled databases, and cooperative databases. It's important to note that data collaboration does not mean data sharing.
Due to the assortment of data sources available, there are many ways to build a targeted mailing list depending on your campaign goals and budget. Collaborating with a reputable data partner is essential to ensure you're receiving high-quality, permissioned data.
The skill sets and resources required for data append and retrieval, preparation, and modeling is strenuous on timelines and resources for many in-house marketing teams. Maintaining quality during data processing and integration is crucial to the overall performance of your campaign, both in response rates and budget. This is where direct marketing agency partnerships really shine.
The merge-purge process is used to clean-up direct mails list by identifying and removing unwanted or duplicate data points and records to produce one unique and complete record for each consumer on your list. Confirming record quality, data conversions, address hygiene, advanced data-matching logic, and sampling can be managed by your agency partner to ensure data integrity throughout the process.   
The quality data offered by offline sources will preserve the relevancy and performance of your direct mail marketing campaigns, without the need for third-party cookies. Download this e-book for more direct mail data insights. 
If you're interested in learning more about data-driven direct response marketing, contact a SeQuel marketing strategist today.