Integrated Direct Marketing Strategy: Offline Data Boosts Digital Marketing Performance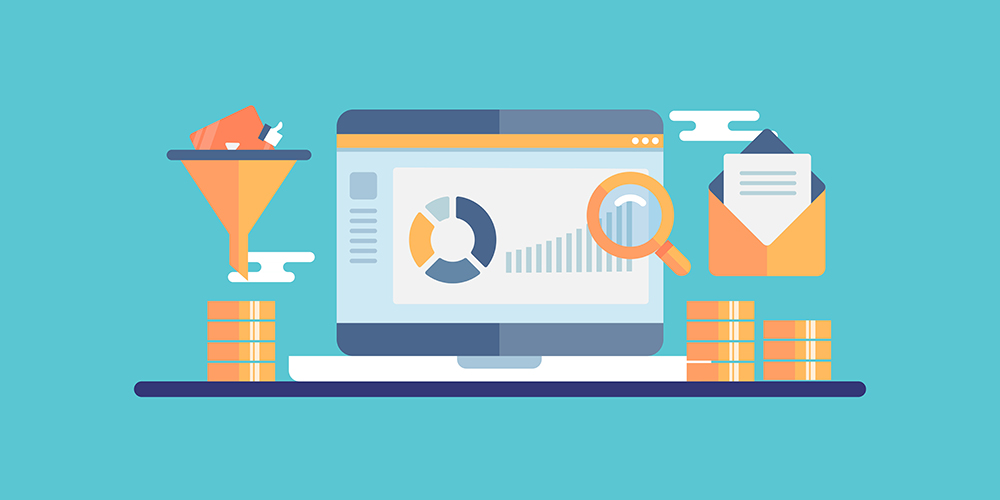 An integrated direct marketing strategy is growing in popularity as advertisers search for the secret to a profitable and scalable omnichannel strategy. This article shares how today's marketers can use offline data to boost digital marketing performance and propel brand growth.
The online data dilemma
It's common practice for marketers to utilize online data providers and programmatic advertising when launching a digital campaign. Although this can be a successful start, as you continue to scale your campaigns, your brand can find itself further and further away from your ideal customer, eventually causing your campaign to plateau and your funnel to run dry.
A large amount of the digital data that fuels programmatic advertising is based on browsing history, making it difficult to separate a consumer's key demographic traits, i.e. age, gender, income or occupation. According to a study by ad-buying platform ChoiceStream, one data vendor identified 84% of users as both male and female, and two of the most reliable data vendors in the study disagreed on the user's gender about a third of the time. If you're feeling curious, click here to find the data that's been collected on you.
Mounting data privacy restrictions have only increased the difficulty in reaching target audiences and building accurate lookalike models. 
An offline solution
Online data limitations and inaccuracies like the ones identified above will jeopardize your advertising budget and limit your growth opportunities. Thankfully, digital marketers don't have to sacrifice performance to achieve scale. Third-party offline data has proven itself more accurate, nuanced and scalable than online data. Not only does offline data include a slew of residential and demographic information, it also includes valuable data sets such as purchase behaviors and product preferences to advance your targeting.
In the past, advertisers were able to leverage this rich offline data when targeting audiences on Facebook. But as of April 2018, the social network nixed the use of third-party data, limiting advertisers to first-party data and native Facebook data. Naturally, some brands have felt this Facebook limitation more than others.  And as GDPR and CCPA consumer privacy regulations aim to tighten up online data gathering and usage, all digital marketers will eventually experience a data squeeze and look to alternative sources.
Fortunately, the cure for online data woes can be found in the offline marketing approach of direct mail. If you have an existing direct mail campaign, or even if you don't yet, you can take your first party list of current customers and create a precise lookalike model by leveraging third-party offline data. This provides a targeting profile that is far more sophisticated than what could be built using online data. You can then use that model profile to find droves of prospects who fit the mold. Onboarding that modeled mail file into on online environment such as Facebook, a data management platform for targeting with display, video, connected TV or even email allows you to target your prime direct mail prospects digitally.
The Digital Marketers Guide to Integrated Direct Mail
For many DTC brands, digital advertising is the bread and butter of acquisition marketing. Direct mail has all the elements digital marketers have come to love about digital advertising, including lookalike modeling and trackable results. Even better than digital, direct mail's third-party data is anchored to an individual's name and physical address, making its variables much more accurate. 
If you're new to the channel, we've got just the tool. Download The Digital Marketers Guide to Integrated Direct Mail to learn all about the OG of direct marketing, direct mail, plus strategy secrets from top performing DTC brands who are leveraging integrated direct marketing and winning.
Case study: integrated direct marketing strategy boosts sales
A leading credit optimization service found itself handcuffed with Facebook's native data since it doesn't include critical targeting variables such as income, credit indicators, debt levels or purchase history. After SeQuel generated a modeled mail file, we uploaded half of that list to Facebook, using first name, last name and zip code – all of which are completely hashed, anonymized and privacy compliant.
Over a 30-day period, we tested a range of Facebook newsfeed ads that mirrored the direct mail creative. Users received Facebook advertisements days before the mail piece arrived, which psychologically prepared the prospect to be more engaged with the brand. In total, we delivered 500,000 impressions, serving Facebook ads to prospects on a strategic cadence during that month-long span.
On average, the sales rate among direct mail recipients who also received Facebook ads was 14% higher than the sales rate among those who received direct mail only. Every single mailing list experienced an increase in sales rate and a decrease in cost per acquisition due to the integrated Facebook ads — at a confidence interval of 98% — with one list seeing a sales rate boost as high as 32%!
Are you ready to take your digital performance to the next level?
By starting with high-quality offline data, modeling it, and onboarding those audiences into online environments, advertisers can boost performance — both online and offline — in short order. Click here to see what SeQuel Surround can do for your brand.