Letter vs. Postcard: Which Direct Mail Format is Right for My Brand?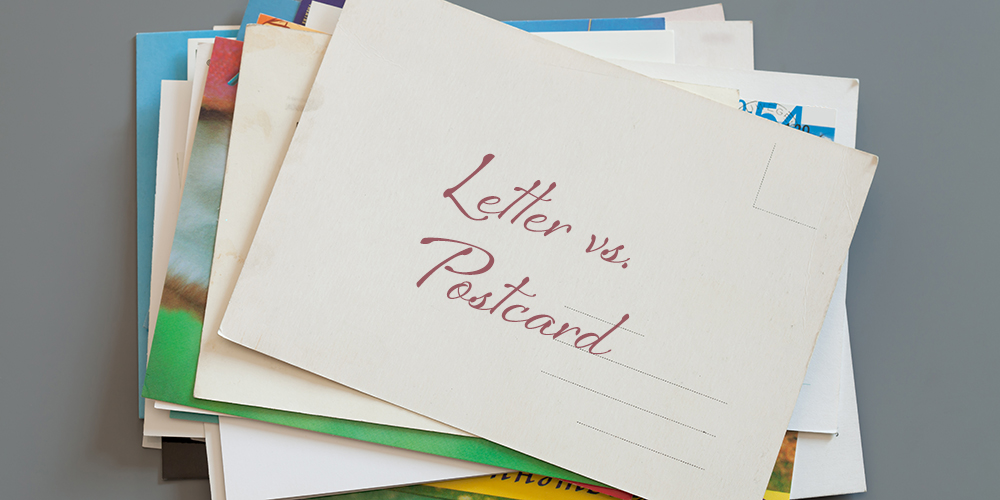 Envelopes and postcards are two of the most popular formats brands use to deliver their marketing message through the direct mail channel. Both have great response rates, so how do you decide which direct mail format is right for you?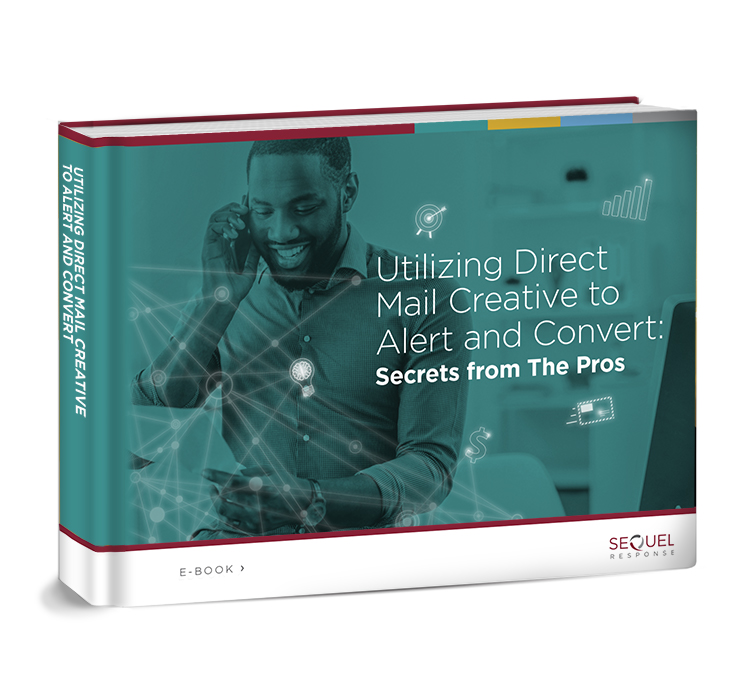 The article below shares the differences between the official (envelope) and promotional (postcard) direct mail format. For an in-depth look at direct mail creative strategy and design best practices straight from the pros, download Utilizing Direct Mail Creative to Alert and Convert. This free e-book illustrates how direct marketers can use direct mail creative strategy to develop a mail piece that best represents your brand, speaks to your audience, and evokes response. Plus, you'll also get a behind the scenes look at how four DTC brands are leveraging direct marketing creative strategy to generate response and boost overall campaign performance. 
Official Letter (Envelope)
The official letter format is just that — a simple USPS letter-sized envelope (#10 or 6" x 9") that looks as though it was sent from a government office or legal entity. This familiar style creates the perception that the sender has a previous relationship with the consumer and the information inside is relevant or urgent. Rather than relying on art to catch the consumer's attention, the clean external design of this piece suggests the recipient does not need to understand the proposition immediately, creating anticipation about its contents.
The official envelope format is traditionally used for fundamental consumer products and services such as personal finance and insurance. This is a popular and well performing style as recipients must engage with the envelope to understand its contents. The internal elements create a longer form for personalized storytelling that can be designed to meet your campaign's needs. Despite their classic design and muted color palette, envelope packages can be more costly to produce and mail due to the large number of components such as envelope style, affixed cards and insert specifications.
Postcards
Often considered a "promotional" format for direct mail, postcards allow consumers to quickly and easily understand the mailer's message. A compelling offer paired with engaging creative is particularly important when utilizing this direct mail format. Direct mail postcards work well for consumers who already have an affinity with the brand and are popular in retail, travel, food, and clothing industries. The limited storytelling space works best for straightforward lead generation messages such as new product or store announcements, sales and promotions, or general invitations.
Some scrutinize postcards as a less personal form of direct mail, but postcards can actually expand the reach of your message since the piece can be easily shared within the recipient's network. Available in many shapes and sizes, postcards are an affordable and customizable option that can generally be produced and mailed quickly. The best news about this format? Because your messaging is directly visible and solicits an immediate action (even if that's being tossed into the trash bin), you know your message had an instant impact.
The Hybrids
Sometimes an envelope or postcard isn't quite right for your brand. This has stimulated agencies and other producers to create hybrid concepts that embrace the best elements of each format. For example, folded self-mailers combine the storytelling space offered by envelopes with a price tag closer to a postcard, while envelopes of varying sizes can display outside brand imagery. Both designs are quickly recognized as an advertisement, but FOMO (Fear of Missing Out) still prompts the recipient to open the piece to understand the offer.
There is no standard direct mail format that performs perfectly for every brand. Consider your brand, audience, campaign objective and budget when determining which format is right for you. It's also beneficial to partner with a direct mail agency that can help you navigate the creative and design elements, postal regulations, and printing and production processes required to build a great performing concept. And don't forget to test regularly to avoid campaign fatigue!
SeQuel Response has helped over one hundred clients reach millions of prospects with our proven approach to direct mail marketing. Are you ready to grow?