The Year of the Direct Mail Postcard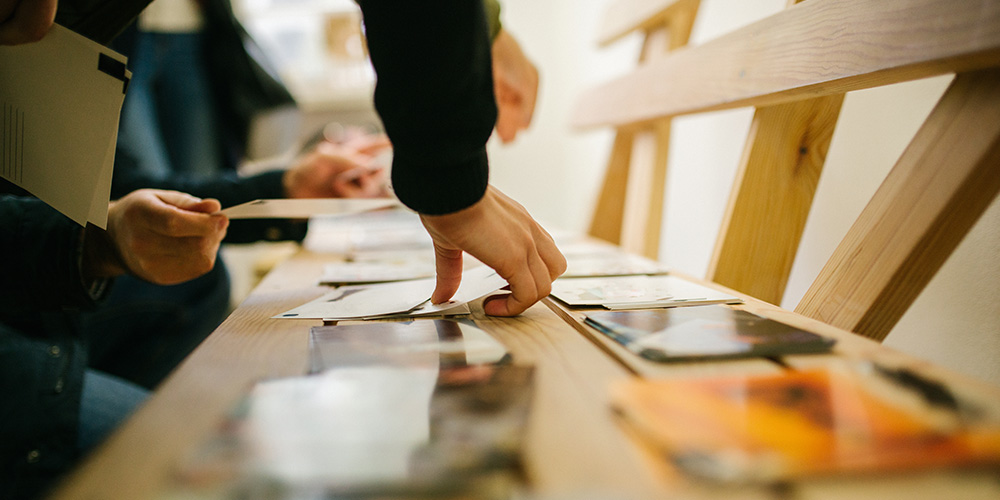 2023 will be the year of the direct mail postcard.
Nearly 50% of retail/consumer marketers have chosen the compact, ready-to-read format over a traditional envelope or self-mailer since early 2021. Why? Direct mail postcards are an extremely effective and affordable marketing tool.
Bracing for the impact of a recession as the economy continues to fluctuate, many marketing leaders are shifting their marketing strategies away from digital and to traditional channels in order to increase return on investment. In our industry report titled, Direct Mail: Signed, Sealed, and Still Delivering Results, 93% of respondents found postcards to be successful for their business. We expect marketing postcard volumes to continue to climb as DTC brands eagerly join the direct mail channel to effectively reach their target audiences and crush growth goals this year.
Why you should use direct mail postcards
Postcards are irresistible.
Statista estimates that 347.3 billion emails will be sent per day in 2022. The market and consumer data company also reveals almost 50% of those messages are spam. Could this barrage of digital marketing be why more than 50% of consumers admit they find email unexciting? It may also help explain why nearly 40% have more than 100 unread emails clogging up their inbox at any given time. Simply put, email just isn't as engaging as it once was.
Enter the small but mighty, irresistible postcard.
Consumers are actively drawn to and engage with physical advertisements because our brains simply cannot ignore them. The most recent ANA Response Rate Report shows the return on investment for the direct mail postcard is higher than both social media and digital display advertising. Since there is no outer envelope hiding your beautifully branded message, there is a 100% chance it will be seen when the recipient opens the mailbox. It also sparks the receiver's immediate curiosity to interact with the piece, rather than just add it to the mail pile to open later. Consumer attention spans are continuing to decline, so marketers must deliver their messages in a way that is bound to stick.
Postcards are painless.
Direct mailer postcards are fully customizable and available in a slew of shapes and sizes based on your campaign goal and budget. The simplified format also grants marketers a quick and easy audience touch. When using this type of direct mail piece, a compelling offer combined with engaging creative is especially important. Postcards are popular in the retail, travel, food, and clothing industries and work well for consumers who already have an affinity for the brand. The limited storytelling space works best for direct mail campaigns that are straightforward, such as new product or store announcements, sales and promotions, or general invitations.
Postcard marketing is especially popular in retargeting campaigns because a postcard can be produced and mailed quicker than a letter package. Variable data printing allows marketers to include personalized elements like product images or a limited time promo code to encourage the consumer to reconsider. We've found sending a timely and relevant postcard mailer to the newest additions in your CRM during the valuable decision-making phase can ignite conversions and lower CPAs, resulting in millions of additional revenue each month.
Postcards are affordable.
Another benefit of a postcard mailing is that it's cost effective. Printing and production expenses for postcards are lower than letter packages because they use less material. There is also a postage savings since the USPS now accepts the 6" x 9" postcard size (double the standard 4.25" x 6" size) at a First-Class Postcard rate. This is big news because this oversized postcard previously mailed at the First-Class Letter rate.
Direct mail automation can help young brands or small businesses get started with a direct marketing campaign. Automation platforms all you to integrate with your CRM to build a trigger-based programs. SparQ, an automated postcard mailing service, has a plethora of postcard templates to choose from, which is ideal for brands mailing for the first time. You can also upload your design directly to the platform. You can upload your own mailings list or choose a list from the system. Then, send a standard or first-class mail directly from the platform, making it possible to run a seamless postcard campaign. It's an affordable and speedy way to get postcards in the mailboxes of your target audience.
Marketing postcard design best practices
It takes just two seconds of consumer attention to raise brand awareness and inspire purchase intent. Here are ten ways you can maximize your direct mail postcard impact in the blink of an eye.
Use oversized postcards and specialty stock (like a high gloss coating) when possible. The extra space will give you more creative space, while the unique texture will quickly engage your audience.
Shift to an eco-friendly stock and reference it on your piece. The stock won't feel any different, but it can have a significant impact on your brand perception and consumer trust as sustainability practices take centerstage in today's marketplace.
Focus on concise copy. Leverage bullet points and/or icons to emphasize important content while making your piece easily scannable.
Use variable printing data to produce a custom postcard for each consumer on your mailing list.
Get to the point instantly with a large and engaging headline. Use fonts and typography to establish a hierarchy of information and guide your recipient through the piece.
Be strategic about CTA positioning. Readers scan printed materials from the upper left corner, zig-zag diagonally across the page, then down to the lower right corner. Place your CTA where it will get noticed.
Create a sense of urgency. Include expiration dates and words like "act now" or "limited time offer." Consider incorporating "easy to get started" or "no obligation" phrases to minimize any hesitation and draw in new customers.
Use engaging imagery. Feature appealing photography, graphics or icons, and visuals with bold (yet on brand) combinations of full color. Uncomplicated product images often perform better for retail, while positive lifestyle images typically work best with service-based industries such as home warranty and medical.
Add a leave behind. Peel and reveal coupons, perforated cards, magnets, faux membership cards, and other tangible elements encourage additional, even long-term, engagement with your piece.
Make response easier by including a QR code. Use it to drive your audience to a PURL to sign-up, order products, or chat with a representative. Scanning a QR code has become part of the consumer's subconscious as more and more industries adopt this interactive and easy-to-use technology.
Encompass digital. Research shows brands double their purchase rates when using three or more channels in a direct marketing campaign. Surround your audience with digital touchpoints that mimic your postcard creative to amplify your conversions across channels.
Regardless of your brand's experience with direct mail marketing, always test your creative formats to find the one that performs the best for your message and audience. It's also beneficial to partner with a direct response marketing agency to help you navigate the creative and design elements, postal regulations, and printing and production processes required to build a direct mail postcard that performs.
Download the free e-book, Utilizing Direct Mail Creative to Alert and Convert: Secrets from the Pros, for an in-depth look at direct mail creative strategy and design best practices. 
Featured on BRAND United on 2.8.2022. Updated 1.2023.