Direct Mail or Digital Marketing: Finding the Perfect Balance in Modern Marketing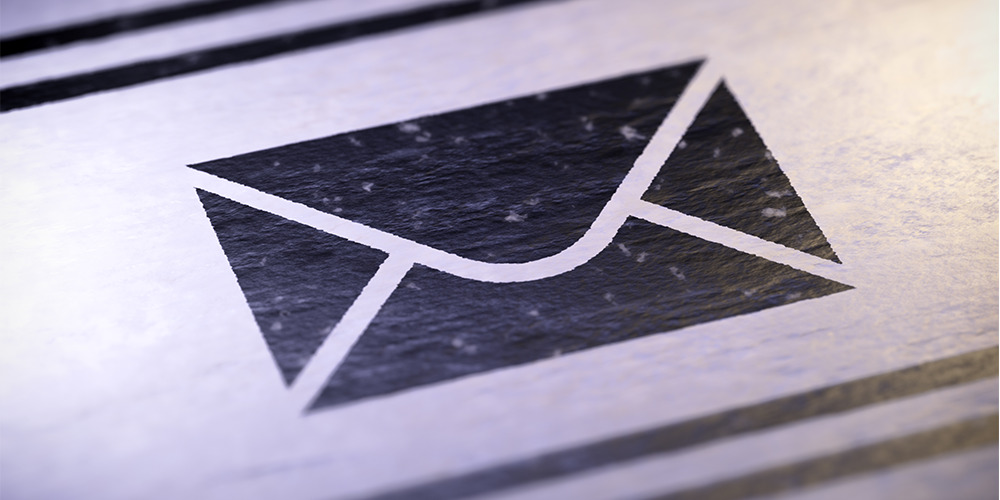 Today's dynamic marketing landscape is brimming with channels and possibilities, which means choosing the optimal direct response strategy for your brand can be daunting — especially when it comes to leveraging direct mail or digital marketing. But it shouldn't be online versus offline. The best approach is to understand the advantages of a 1:1 direct response strategy, identify each channel's strengths, and explore how the channels can complement one another to amplify your direct marketing program's overall performance.
Direct Mail and Digital Marketing: Exploring Their Shared Strengths
Direct mail marketing is delivered to more than 131 million American households, reaching key consumer decision-makers. Multi-channel digital marketing also has undeniable appeal, with 311 million internet users in the United States. It's no wonder direct mail, and programmatic digital marketing are two of the most popular forms of direct marketing today.
While direct mail and digital marketing each have distinct characteristics and applications, these two powerhouse channels share many common direct response practices that contribute to their effectiveness. 
Prospect Targeting
Both channels are able to utilize custom modeling techniques that leverage transactional databases to identify real, high-quality target audiences. Whether you are implementing direct mail or digital marketing, these models can locate specific individuals across addressable channels, ensuring that your message reaches the right audience, on the right channel, to minimize wasted spend.
Scalability
Additionally, both forms of direct marketing provide the potential for large-scale impact. As your volume and growth goals increase, you can leverage deterministic data sets (stocked with millions of prospects) to continue to scale your campaigns.
Comprehensive Testing
Direct mail and digital marketing also have comprehensive testing capabilities. Testing methodologies like FaQtor Test allow you to quickly analyze and refine aspects of your campaign to identify the best-performing strategy. Testing can encompass a range of factors, including prospect models, creative elements, and offers. By testing these variables, you can gather valuable insights that inform data-driven decisions to quickly optimize the effectiveness and performance of your marketing efforts.
Performance Measurement
Transparent, multi-faceted reporting allows you to validate campaign performance. Using holdout and matchback metrics, you can effectively tie your targeted list back to conversions to see the impact your mail and digital advertisements have had on prospect behavior.
By recognizing and utilizing these shared elements, you can create impactful campaigns that are sure to stand out. The ability to test and refine, combined with the utilization of custom modeling techniques and broad reach, solidifies the value of incorporating both channels into your marketing strategy. 
Direct Mail or Digital Marketing: Exploring Their Key Differences
The Power of Print: Direct Mail Marketing
For brands interested in reaching a substantial customer base and exploring new marketing channels, direct mail can be a highly influential tool. This form of marketing involves sending promotional materials, such as postcards, letters, or hybrid self-mailers, directly to the mailboxes of your best customers. Marketers trust targeted offline data due to its dependable and accurate consumer information. Offline data sets include purchase history, demographics, behavior, interests, and more. These rich data sets also enable precise targeting through predictive modeling, allowing you to identify the prospects most likely to respond and purchase.
A test direct mail campaign can cost between $75,000 to $300,000 on average, depending on your campaign goals and size. This includes postage, paper, ink, creative design, and data expenses. To optimize the cost per acquisition (CPA), consider starting with a shared mail campaign for cost-effective testing while also evaluating channel performance and audience response. Then, you can transition to a solo mail strategy to enhance scalability and gain greater control over creative design, messaging, and timing.
As a physical form of marketing, direct mail campaigns require time for planning, design, production, and distribution. Therefore, you can expect an average time frame of 4-8 weeks from campaign planning to delivery into prospect mailboxes.
Direct mail is renowned for its significantly high response rates and impressive return on investment, which averages a 43% ROI. This is one of the many reasons why marketers are willing to invest in mail marketing: a well-designed campaign will yield a strong performance. Advances in printing have allowed for personalization capabilities that are like digital channels, further modernizing the traditional channel. Due to its memorable nature and the ability to stand out, offline marketing messages make consumers feel seen and understood.
Studies have revealed that direct mail effectiveness is tied to its subconsciously appeal to human emotions, boost brand recognition, and drive purchase intent. The creative potential for mail is also endless. There are numerous formats, CTAs, and design strategies to choose from. You can also add QR codes to direct mailers, and consumers love it.
If you want to provide consumers an interactive and tactile experience, then physical mail is a great option.
Multi-Channel Digital Marketing Revolution: Unleashing the Potential of Online Advertising
Multi-channel digital marketing has truly revolutionized the advertising landscape, completely transforming the way businesses connect with their target audiences. Programmatic digital ads, including banners, social media, video ads, and native advertisements, allow you to effectively identify and engage with your desired customers at the user level. Yet, signal loss due to Apple's App Tracking Transparency implementation, the deprecation of third-party cookies, and other data privacy regulations are impacting digital marketing effectiveness.
Perfect for anyone with a limited marketing budget, multi-channel digital marketing campaigns typically have lower costs, ranging from $10,000 to $50,000 per marketing campaign. While there are still expenses involved (creative development, data analysis, digital media), the overall investment remains affordable for most brands.
With efficient planning and execution, you can also expect a quick turnaround time. From the moment a statement of work (SOW) is agreed upon, it takes approximately two weeks to launch a digital campaign. This agility allows you to react quickly to market trends and customer demands, making it a great channel to test new creative messaging and offer strategies, or new prospecting audiences.
By leveraging a digital marketing strategy, you can efficiently connect with your target audiences, increase brand awareness, optimize costs, and swiftly adapt to the ever-changing digital landscape.
Maximizing Impact: Integrating Direct Mail and Digital Marketing Strategies
Since both forms of marketing have their own strengths and similarities, they complement each other very well. Marketers agree, as 81% believe integration is key for improving B2B brand performance. In a multichannel or omnichannel approach, you can share your message across several channels. Multiple touchpoints achieve a greater reach and lead to significant impact. In fact, many marketers have witnessed substantial benefits by combining this powerful duo. According to USPS, integrating direct mail with digital channels has resulted in an average ROI increase of 60%.
Integration becomes much easier with proven strategies like SeQuel Surround. This strategy helps you reach your best prospects with relevant and timely digital touchpoints concentrated around your mail's in-home window. The result is more than a 40% lift in conversion rates versus direct mail alone.
Another option is ProspeQtor, an affordable and dynamic multichannel prospecting strategy that utilizes offline data, predictive modeling, and comprehensive testing to facilitate multi-channel digital campaigns. Using this methodology, brands can target and acquire digital prospects at scale, while reducing CPL and CPAs by more than 25%.  
________
Rather than choose between digital marketing or direct mail strategies, instead, harness the benefits of both. Marketing strategy diversification is key to building strong-performing campaigns that resonate among today's consumers. So whether you're an experienced mailer or a digital super-fan, keep your options open, and don't forget to collaborate with a proven agency partner to execute integrated campaigns.
For more information on integrating direct mail with digital, check out this infographic, read this e-book, or contact a SeQuel Strategist today.