Home Services Marketing with Direct Mail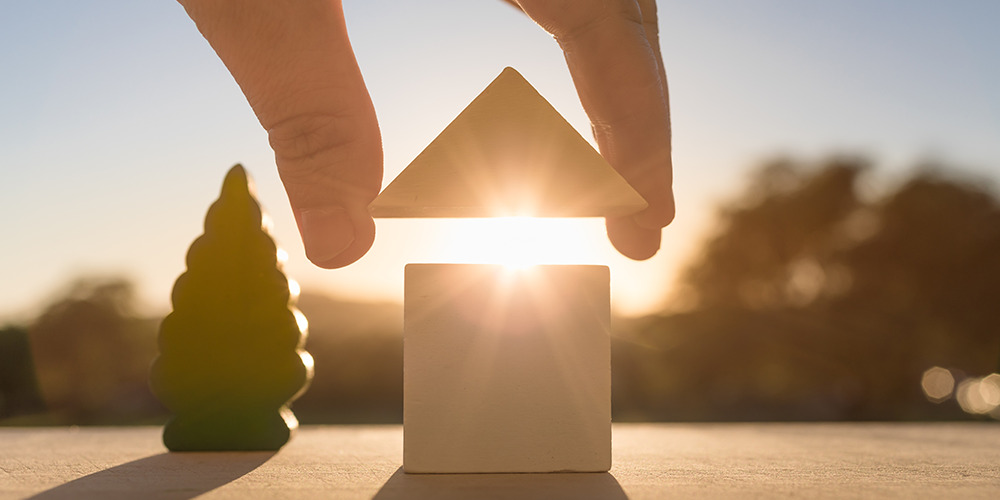 Direct mail has proven time and time again to be a game-changer for home services companies seeking to acquire new customers. With its ability to target specific audiences and deliver customized messages, it's easy to see why so many home services marketing strategies leverage the power of direct mail.
Home services business growth depends on customer acquisition, brand awareness, and competitive advantage. Every homeowner has a mailbox, and our research shows that 9 out of 10 consumers engage with promotional mail. Therefore, the mail channel is an ideal way to connect with consumers who could benefit from your services. Mail offers a personalized and tangible way to engage with potential customers, enhancing the customer experience, and drive new business. By incorporating direct mail into your marketing plan, you can reach your target audience more effectively and with the right message — allowing you to maximize your budget and produce a higher return on investment.
Direct Mail Magic: Tips and Tricks for Creating Effective Home Services Marketing Campaigns
Map Your Route to Success: Goal Setting and Campaign Objectives
Effective goal setting is a crucial first step of any home services marketing campaign. These objectives outline what you want to accomplish and can fluctuate depending on your business targets. For instance, if your primary goal is to acquire new customers, your marketing and multi-channel strategy should reflect that. If you want to increase customer loyalty, your mailer should be distinct from a campaign aimed at first-time purchasers.
To achieve success with direct mail, it's not enough to rely solely on it. You need a strong foundation that supports your direct mail efforts. Make sure your products and services are top-notch, optimize your web design, enhance your search engine optimization, establish a robust online presence on social media platforms, and showcase positive online reviews to increase word-of-mouth and brand awareness. Once you have taken these essential steps, you can determine which type of mail campaign aligns best with your marketing strategy.
After verifying that your goals are measurable, clear, and attainable, you can create winning mail pieces that are consistent with your objectives. Quantifiable goals will also enable you to track the success of your campaign and make any necessary adjustments along the way to improve your performance.
Make Your Mail Stand Out: Attention-Grabbing Direct Mail Pieces
Well-crafted advertisements help your brand connect with your target audience, establish trust, and set you apart from your competitors. This is especially important in the home services industry, where customers often look for reliable and trustworthy service providers. To achieve this, tailor your message to your target audience and ensure that it feels trustworthy and authentic. Include customer testimonials, rankings, and reviews. This will ease hesitation and encourage prospects to engage with your brand and services when they have a need.
Choosing the right format is important as it impacts the available space for your content and may require some trial and error to find what works best. Home services marketing often demands more copy to explain the service and its benefits to potential customers that may not be easily conveyed through photos. Postcards are eco-friendly and ideal for straightforward lead generation messages. Direct mail letters, on the other hand, have maintained their popularity and work well for personalized experiences that many home services brands prioritize. Another great option is folded self-mailers, which offer the storytelling space of an envelope but with a price tag closer to that of a postcard.
Seal the Deal: Compelling Messages and Offers
To effectively connect with your target market of homeowners, cater to their unique needs throughout their customer journey. If you are a security company, your goal should be to become the top choice for customers seeking home security solutions. Create appealing messages and offers that include urgency, incentives, imagery, and testimonials. This approach will make your audience feel that they will miss out if they don't respond right away.
Home services brands often use personalization to engage with their customers. Utilize consumer data such as lot size, neighborhood trends, and crime rates to create a mailer that makes your prospects feel understood. For instance, if you operate a roofing business, focus on houses in older neighborhoods that are more likely to require roofing services.
Don't Wait, Integrate: Multi-Channel Approach
Direct mail has proven to be a successful marketing tool for brands in the home services industry, not only because of its ability to reach a targeted audience, but also because it seamlessly integrates with a variety of digital marketing strategies. Create a comprehensive and effective marketing campaign by combining direct mail with email marketing, pay-per-click (PPC) advertising, social media marketing, local search, programmatic display advertising, and more. According to USPS, using direct mail and digital marketing channels together increased website visits by 68%, increased response rates by 63%, and resulted in a 40% conversion rate.
Home service businesses can generate new leads and engage with potential customers at various stages of the buying journey by using multiple marketing tools in sync with one another. SeQuel Surround connects a sequence of digital touches that correspond to the timing of a mail drop. This approach can be particularly beneficial for electricians and other home service professionals who can leverage local service ads and other online marketing strategies to attract potential customers. Combine these digital strategies with visually appealing direct mail pieces delivered at the right time to further enhance the effectiveness of the overall marketing campaign.
Deliver the Right Message to the Right Doorstep: Target Audience and Segmentation
One of the key steps in creating an effective direct mail program is identifying your target audience and segmenting it accordingly. Your goal is to pinpoint homeowners who are currently in the market, ready to shop, and meet specific criteria that match your product or service. Window replacement services, for instance, probably wouldn't target homeowners who live in newly developed neighborhoods. But home security automation may.
Segmenting your target audience allows you to create customized messages that are tailored to specific groups, increasing the chances of engaging potential customers. You can segment based on demographics, purchasing behavior, interests, and more. This approach enables you to reach the right people with the right message at the right time, which is essential for a successful direct marketing campaign. Modeling is a useful tool to achieve this, as it can help you identify these customers accurately. Additionally, it's advisable to gather data from multiple sources to ensure its accuracy and relevance.
From Mailboxes to Metrics: Tracking and Measuring Campaign Success
There are several approaches for determining the success of home service marketing with direct mail. Personalized URLs (pURLs), QR codes, offer codes, and phone numbers are a few of the most common directly attributable options. Use these tools to help you track and analyze your campaign's success and attribute sales to direct mail efforts, alongside your matchback report. When measuring direct mail campaign performance, more than 80% of marketers prioritize CPA and ROI.
As you track the development of your campaign, evaluate the data and be open to making changes to your marketing strategy. For example, if one segment responds more positively than another, you might adjust your creative or offer to resonate better with the less responsive group.
Successful Direct Mail Campaigns for Home Services Businesses: Insights and Case Studies
Home service providers have partnered with SeQuel to create effective direct mail campaigns that meet their growth objectives. Businesses can test a variety of models, offers, and creative concepts to determine which combination will result in the most sales by utilizing SeQuel's data-driven approach to campaign design as well as our FaQtor Test methodology.
By offering customized look-alike models and distinctive creative packages that challenge the traditional control, SeQuel delivers a competitive advantage. Working together with SeQuel provides skilled campaign execution and continuing optimization for ongoing success.
For example…
This home security company achieved their goal of generating six-figure annual sales through a three-month test period using various models, affinity files, offers, and creative concepts. SeQuel helped the client reach their sales goal and increased mailing volumes within a year of launching into direct mail.
This home warranty provider was interested in testing direct mail as an acquisition tool through a small initial test of two models, one creative concept, and one offer. Their objective was to increase acquisition numbers in order to meet their growth goals. After a successful test, the client increased mail volume by 5x for the following campaign.
This home services brand asked SeQuel and their existing agency to participate in a head-to-head direct mail test to improve their mail performance. SeQuel designed three unique creative packages and five custom look-a-like models to challenge the controls. SeQuel outperformed the competition, generating 54% more sales and winning the business to position the brand for continued growth.
————
By targeting the right audiences with personalized and relevant messaging, direct mail helps home services brands generate leads, acquire customers, increase conversions, and drive business growth.
In addition to these benefits, this channel offers plenty of opportunities and promising future trends. With data-driven targeting growing more advanced, businesses can now send highly targeted and relevant mail pieces to prospects.
Regardless of whether your business is in landscaping, HVAC, pest control, home warranty, or any other area of the home services industry, your direct mail marketing efforts are sure to position you as a leader in the field and result in satisfied customers.
To learn more about how SeQuel can grow your home services marketing strategy with direct mail, contact a SeQuel strategist today.