Direct Mail 101: How to Grow and Scale with Direct Mail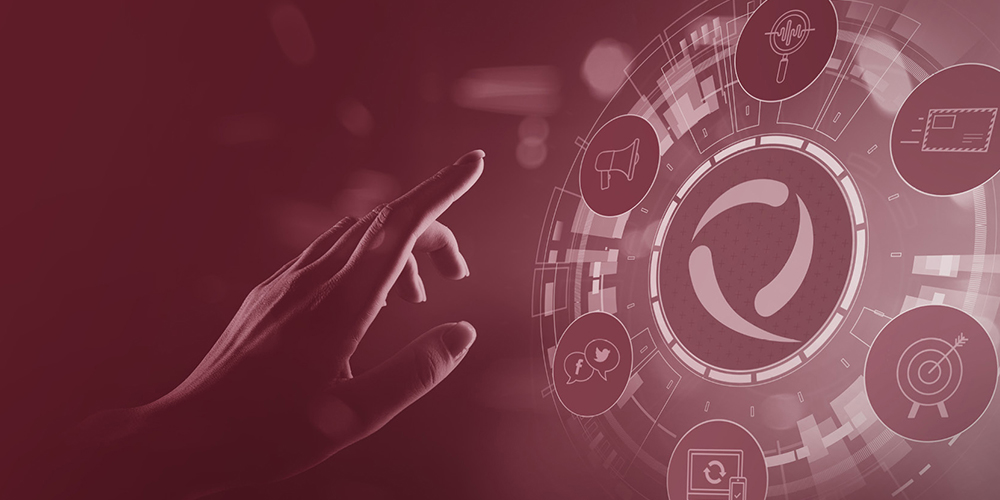 The direct mail channel is renowned by seasoned B2C marketers for its ability to reach, convert, and retain consumers. How do they do it? This FREE e-book, Direct Mail 101: How to Grow and Scale with Direct Mail, is the ultimate direct mail how-to guide full of best practices, checklists, and case studies to launch a predictable and profitable direct mail program. Whether your direct mail program objective is brand awareness, lead generation, acquisition, or retention, this FREE e-book will help position your campaign for increased brand growth and program scale.
Want more? Here's a sneak peek at the first two chapters…
Direct Mail 101: How to grow and scale with direct mail
Direct mail is a customer acquisition powerhouse, especially when online advertising continues to become a crowded, and occasionally crippling, channel. Trusted by seasoned B2C marketers throughout the industry for its ability to increase website visits, conversion rates and ROI, this traditional media is anything but stale. USPS studies show consumers actually look forward to bringing mail into their homes 6 days a week, and the ANA reports direct mail's response rates are six times higher, on average, than all digital channels combined.
With many strategies for entering the mail channel and high stakes for success, building a predictable and profitable direct mail program can feel overwhelming for even the most robust marketing teams. This e-book will arm you with 7 short how-to guides to grow and scale with direct mail.
How to position your direct mail program for success
Before investing in the direct mail channel, you must first consider your overall growth goals and, more specifically, what you hope to achieve with an offline direct marketing campaign — i.e., assess your why — the primary reasons you are investing in the direct mail channel. The rest of your campaign strategy (mailing list, creative package, cadence, testing approach, and campaign analytics) is all driven by your why. A clear and actionable objective is essential to developing a performing and scalable program.
Here is a list of common whys:
Brand awareness: Brand awareness mailings increase brand recognition and exposure. Rather than increase direct sales, the intent is to educate a new audience on your brand so when it comes time to buy, they choose you.

Lead generation: Lead generation mailings are designed to strengthen your sales pipeline by asking your target audience to show an organic interest in your brand. This audience may already know your brand, may come straight from your CRM records, or can be totally new to your brand.

Customer acquisition: Acquisition mailings focus on generating new business. Your audience typically consists of prospects who have yet to experience your brand, products, and services.

Customer retention: Retention and retargeting mailings strive to improve your relationship with existing or former customers by offering upsell, cross-sell, resell, or winback messaging to preserve brand loyalty.
After you have determined why you want to enter the mail channel, it's time to determine how you will measure the success of your campaign by identifying your primary campaign key performance indicators (KPIs). Common direct mail KPIs include sales rate, cost per acquisition (CPA), return on investment (ROI), and lifetime (customer) value (LTV).
Key performance indicators:
Sales rate: The most common metric used for analyzing direct mail campaigns is sales rate. It combines response rate and conversion rate to ultimately show how many customers you generate per direct mail piece. To calculate: number of conversions/number of pieces mailed.

Cost per acquisition: CPA measures how much acquiring each new customer costs to help determine if the campaign is cost-effective. CPA can also be commonly referred to as Customer Acquisition Cost (CAC). To calculate: total cost/number of customers acquired.

Return on investment: This metric evaluates the overall return of your direct mail investment. To calculate: (revenue – total campaign costs)/total campaign cost.

Lifetime value: LTV is the projected total value (as revenue, or in some cases profit) a customer will bring throughout the life of their relationship with your brand. This metric is especially important when determining your CPA tolerance.
Although each of these KPIs are relevant to direct mail performance, simply tracking one does not provide a comprehensive look at campaign results. We recommend tracking multiple metrics for an actionable perspective. Your direct mail agency can help you determine which KPIs are most aligned to your campaign and growth goals.
4 reasons offline data delivers
Offline data is sophisticated consumer data collected from an offline source, such as proprietary customer data or publicly available information, and serves as the foundation for predictive modeling.
Here are 4 reasons why direct marketers trust offline data to deliver on their expectations:
It is dependable and accurate. The reliable demographic, behavioral, and psychographic data available from offline sources ranges from life stage and homeowner status to hobbies and past purchases, ensuring your message is relevant and appropriate for each consumer on your list.

It allows for precise targeting. First, the attributes of your best customers are used to build an ideal customer profile. Then, those attributes are paired up with third-party data to build a hyper-targeted mailing model.

It is scalable. Credible direct mail agencies can match, append, and test data from an array of third-party sources to create relevant and diversified mailing models that continually expand your audience. As your campaign grows and new data sources are introduced, you're able to determine how to scale or optimize campaign performance.

It can boost online campaign performance. Combining offline attributes with online intent not only provides deeper insights into customer preferences but is proven to increase response rates and improve customer retention, while reducing customer acquisition costs (CACs).
___________
Download the FREE direct mail how-to guide to identify your best audience, design creative packages that sell, protect your ROI, boost your direct mail results, track success, and much more …