The Future is Growth: How a Pandemic Transformed Marketing for the Better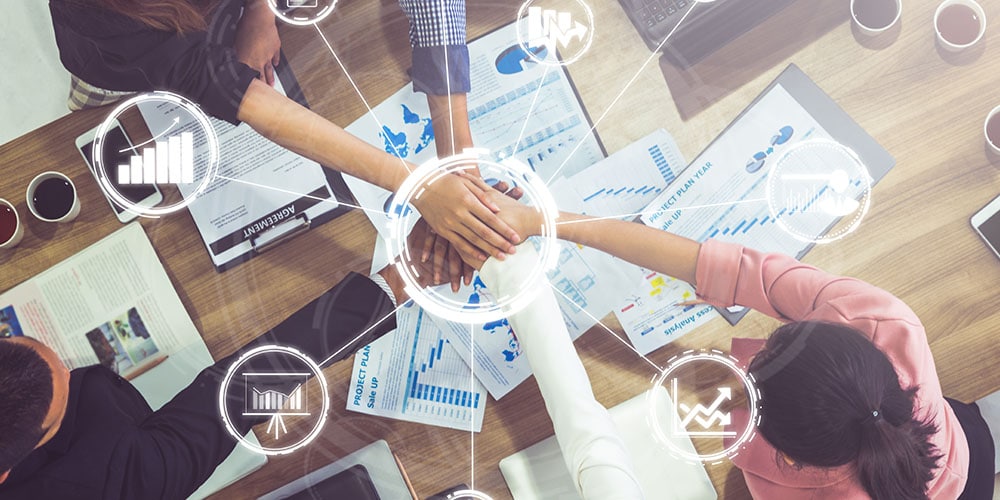 Maintaining a growth mindset at a time of recession may feel callous or insensitive, but proactively responding to shifting consumer demands is necessary for brand stability. Recent CMO Survey research shows that both marketer optimism and advertising budgets are rising. This is a healthy sign for the marketing industry, signaling a nod from the C-suite as they recognize marketing as a core business driver not only through the pandemic, but also for post-COVID sustainability and growth.
While the world progresses towards recovery and brands rebound from the 2020 struggle, growth marketing strategy is shifting to center stage. Here is what industry research and experience has taught us about growth marketing during a pandemic.
All marketers are growth marketers
Over 90% of brand marketers have shifted their marketing-led priorities to growth, and 56% believe that driving growth is a long-term pursuit.
The line between the role of brand marketer and growth marketer continues to narrow as siloed marketing teams have joined forces to collaborate on shared organizational growth and marketing ROI initiatives over the past year – a welcomed shift. Growth marketing is so much more than a bottom funnel tactic and should be implemented all the way through the marketing pipeline to attract leads, improve conversion rates, and enhance customer lifecycles. With 73% of marketers relying on existing customers to fuel 2021 growth, the two disciplines must continue to work as one to plan and execute on important customer loyalty initiatives.
Future growth will be fueled by testing
More than half of marketers have significantly increased their priority of testing and measuring the performance of new marketing tactics, strategies, and channels in 2021.
"The process of designing and conducting experiments to optimize and improve in results," is the very definition of growth marketing. These experiments can be in new or existing channels, with the intention of achieving maximum ROI. While some brands are diving deeper into digital advertising tactics, others are testing traditional channels that have a strong record of performance. Regardless of the outcome, testing is the quickest way to gain valuable insight on what works and what does not.
The stringent data use laws and privacy protection actions of media tech giants like Apple and Google are pushing digitally savvy growth marketers to diversify their direct marketing mix and test offline channels. Direct mail has become a popular go-to: it has the audience targeting and attributable elements inherent in digital marketing, plus strategic testing capabilities to optimize programs for continued conversions and scale.
Connected brand = engaged customer
84% of customers say the experience a company provides is as important as its products and services, yet only 51% of customers say brands generally understand their needs and expectations.
The pandemic has forever changed customer loyalty and consumer shopping habits, challenging brands to provide unprecedented customer experiences – starting with the first impression. Operating as a "connected brand" has transformed much farther than the ability to offer multi-channel experiences and purchase options. Consumers now feel a brand's values are just as important as a brand's value.
86% of consumers expect brands to be clear and genuine on their values (Kantar).
81% of consumers are more likely to buy from brands that help others when it is needed most, and 72% plan to be more thoughtful about the brands they support post-crisis (NBCU).
70% of consumers believe it is important for brands to take a public stand on social and political issues (Sprout Social).
Navigating these expectations is no easy task. The expression "actions speak louder than words" has never been more appropriate. Growth marketers will have to boldly step up to the plate with purpose-driven messaging and actions to connect with, engage and retain today's consumers.
If you would have asked us two years ago if developing a growth marketing strategy during a pandemic was a priority, we would have said no. Yet as we round out a year of collaborating, experimenting, and connecting, we have learned just how resilient consumers and the marketing industry really are, transforming growth marketing for the better.  
Featured in BRAND United on 5.18.2021