Four Examples of How Brands Are Using Direct Mail to Acquire Pandemic-Era Customers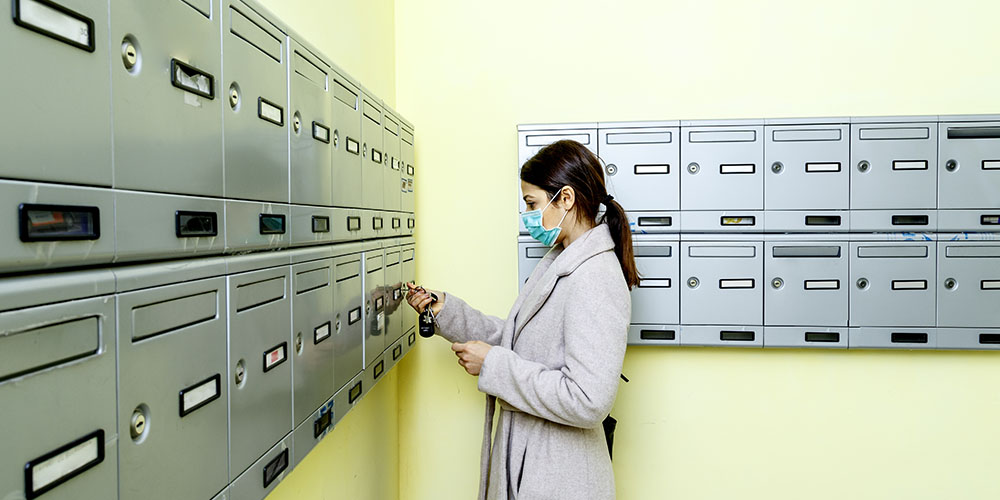 E-commerce, DTC, and B2B brands alike are using direct mail marketing to acquire thousands of new customers despite the challenges of our pandemic environment. Channel strengths such as innovative data append tech, modern creative enhancements, competitive testing, and engaging multichannel capabilities are proving to be profitable and effective strategies for reaching and scaling audiences, offline.
How consumer brands are using direct mail during the pandemic to reach and convert new customers
Discover untapped audiences with advanced data appends
Data append technology continues to advance, allowing marketers to reach anonymous audiences and complete customer profiles by connecting an individual's online and offline personas. This process has proven highly effective in converting new consumer groups an in re-targeting campaigns for existing customers or leads who have shown an interest in your brand. 
For example: After relying on digital channels for initial brand growth, this streaming service wanted to expand its brand awareness and reach its untapped audience, offline. Through sophisticated data modeling and machine learning, SeQuel's data scientists were able to append a physical address from the brand's limited first-party data. Customer email addresses were used to build highly targeted prospect look-alike models that bolstered the brand's consumer activity and customer acquisition. Although the campaign launched in the early months of the coronavirus pandemic, the streaming service acquired over a thousand new subscribers and achieved its CPA goal of less than fifty dollars during the initial mailing.
Download this free e-book, Leveraging Your Customer Data for Direct Mail Success, to learn more about the elements of prospect modeling success so you can optimize your customer data for profitable acquisition and scalability. 
Employ an original creative concept to resonate with prospects
Studies show consumers have high branding expectations when it comes to advertising creative. Each element of your ad design plays a critical role in prospect response, overall brand trust, and purchase behavior. Pandemic-era direct marketers must look past the offer to consider content, color palette, font, and package layout when creating a compelling piece that drives response.
For example: Looking to revive brand growth after a digital flatline, this mobile app began testing offline acquisition channels to diversify its marketing mix. SeQuel designers worked closely with the app's mail-novice creative team to develop a creative concept that was not only on brand, but also incorporated direct mail design strategies proven to drive conversions. The two teams brainstormed to create an on-trend nostalgic character inspired by 60s pop culture to resonate with the audience and boost response. Thrilled with the campaign's acquisition numbers, response rate and CPA, the app promptly scheduled future campaigns and increased mail volumes.
Find additional direct mail design best practices and insights in this free e-book, Utilizing Direct Mail Creative to Alert and Convert: Secrets from the Pros.
Leverage competitive testing to challenge existing controls
The wise words of David Ogilvy have pushed marketers to challenge the status quo and prioritize advertising testing since the late 1940s, and this guidance is still very relevant today.  A data-driven, sustainable testing program is vital to thoroughly understand your audience and what motivates them; it also provides valuable insights into how to adjust your direct mail during the pandemic to achieve optimal campaign performance. And a little real-world competition helps.
For example: When a leading home services brand wanted to challenge its existing mail performance, SeQuel promptly agreed to participate in a head-to-head direct mail test against the current agency. While the competitive agency utilized the existing control creative package and data list, SeQuel designed three unique creative concepts and five customer look-alike models to oppose the control. Both agencies mailed at the same volume, and after two consecutive test periods, SeQuel's data-driven approach outperformed the control strategy — twice. Generating 54% more sales than the competition, SeQuel proved itself as an accomplished direct marketing partner and took over the brand's significant direct mail program. The evaluation also demonstrated to the brand the importance of employing a regular testing strategy to keep campaigns looking fresh and ensure scalability.
Put your direct mail campaign on the fast track to maximizing its ROI and download this free e-book, 9 Testing Mistakes Direct Mail Marketers Make — And How to Avoid Them.
Integrate direct mail and digital campaigns to maximize budget
Today's consumers operate in a multi-channel environment, so it makes sense that your direct marketing campaigns follow suit. Direct mail versatility, accuracy, and influence is especially valuable when integrated with digital marketing programs. Aligned and cohesive efforts across mediums will ensure you reach your best audience, improving your campaign performance and lowering your CPAs.
For example: A growing home protection provider was eager to establish a significant DTC presence in the direct mail channel. First, SeQuel leveraged its FaQtor Test methodology to identify the winning combination of creative, list, and offer. Then, to further enhance offline campaign performance and reduce overall CPAs, SeQuel Surround was activated to target prospects socially and via email with timely touchpoints around mail's in-home window. The results were staggering. With SeQuel Surround, sales rates jumped 120% and the CPA decreased by 43%.
Take a closer look at how digital marketers are tapping into the original DTC acquisition channel with this free e-book, The Digital Marketer's Guide to Integrated Direct Mail. 
If you are considering entering the mail channel or rejuvenating your existing program with a new approach to direct mail, here are a few resources to get you started:
Contact a SeQuel Strategist to see how we can help you grow.