Activate First-Party Data in Direct Mail to Improve Customer Experience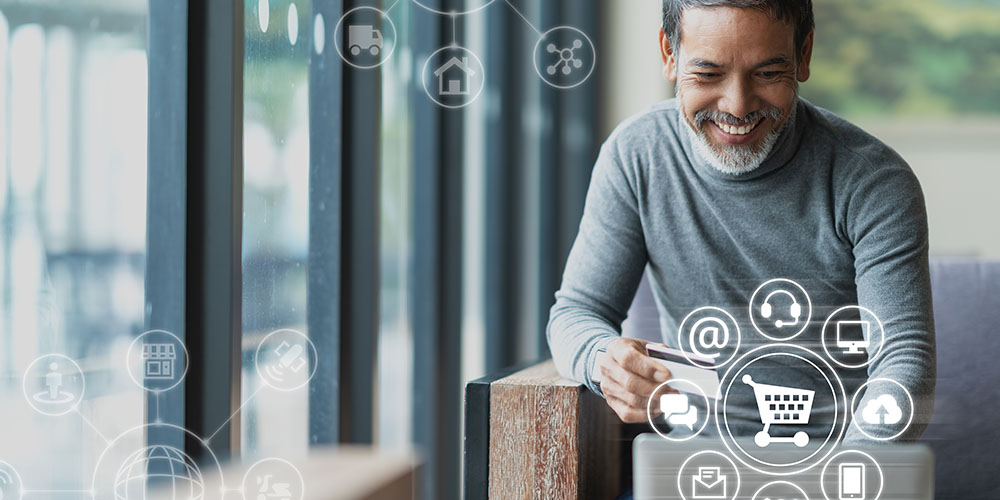 Research shows marketers believe first-party data provides the strongest customer insights and leads to better campaign performance.
Advertising campaigns driven by first-party data are the future of marketing. This free and precious resource comes directly from your CRM, social, website, and app activity data, making it completely custom to your brand. Because customers generally input it directly, you can trust its accuracy and insights. Most importantly, in today's market it is "privacy proof," unburdened by crippling data privacy controls and opt-in policies. Just as you do with your digital campaign strategy, you can maximize consumer intelligence to inform and guide how you use your first-party data in direct mail strategy.
How to Use First-Party Data to Improve Customer Experience with Direct Mail
Magnify your targeting strategy
Activate your first-party data to strengthen your direct mail acquisition and retention strategies with your existing customer base and leads. Segment your audience by variables such as LTV, website activity, social interactions, email engagements, purchase history, and more to add personal value and relevancy to your messaging. Consumers are willing to share their data in exchange for personalized offers, so consider how you can tap into the information you have already gathered (or can gather in the future) from polls or surveys to identify new and influential variables that point to customer needs, preferences, and purchase motivations. Top it off with variable printing data (VPD) to swap the design and copy elements of your mail piece from one contact to the next for a unique and personalized message for each contact on your mailing list.
Find your best prospects
With customer modeling, you can scale your audience reach to locate and mail your best prospects using information generated directly from your first-party data. During the modeling process, your best customers are profiled to identify the key insights and attributes that make them unique, helping to create your ideal customer profile. That profile is then matched against a slew of second and third-party databases to build your mailing model. Although the process is similar to lookalike modeling on digital marketing platforms, the offline data available to the direct mail industry far exceeds that of digital in accuracy and scalability, and ranges from demographic, socioeconomic, behavioral, and even psychographic metrics. As your mail program grows and analytics are gathered, data scientists can manipulate and transform existing variables to create new attributes to model against and scale your program. By leveraging your first-party data to find your best audience, you're showing them your brand is timely and relevant, you relate to their situation, and you can provide the best solution – whether you are addressing a specific pain point or unconscious desire.
Enhance the multi-channel experience
A blend of digital and physical channels is preferred by 85% of consumers, and even more say direct mail is critical to satisfying their needs. Your direct mail list can be onboarded into your digital platforms to deliver a cross-channel experience for your customers, and a higher ROI for your brand. Target your direct mail audience with consistent advertising creative and messaging online, sequenced around your in-home window, to have the optimal influence on brand recall and purchasing habits. Encourage longer physical interactions with your piece by adding digital elements like QR codes or AR to enhance the overall print experience and drive engagement online. Then, use your customer data to refine your PURLs with pre-populated information, cross-sell and upsell messaging, and single-click purchases.
For additional first-party data optimization ideas that can improve your customer experience, contact a SeQuel Strategist today.