Three Ways to Sleigh Your 2020 Holiday Direct Mail Campaign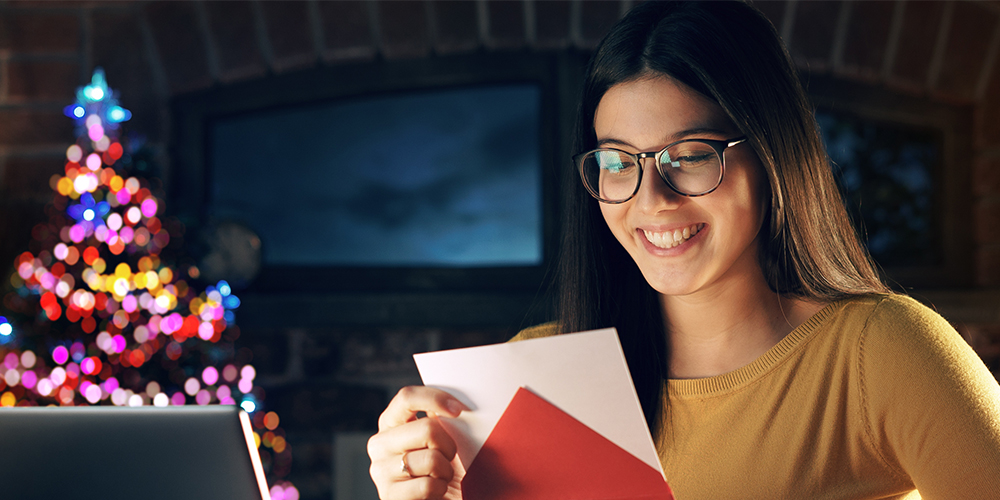 The 2020 holiday season will look much different than those of the past. 
The pandemic-prompted disruptions to our daily lives and economy have forced marketers in the high-stakes game of 'survival of the fittest' for the remainder of the year. Fortunately, consumer research shows the majority of shoppers do not plan to change their holiday budget, but rather change how, where, and when they shop.
With unprecedented circumstances challenging marketers to do more with less, brands are entrusting their advertising budgets to the channels that have proven most effective at reaching their audience and prompting sales, including direct mail. Here are three tips DTC brands should consider when developing a holiday direct mail campaign that is sure to drive sales and make spirits bright.
Prep for a seamless omnichannel experience
Consumers' radical adoption of ecommerce has spiked a surge in global digital revenue, up 71% YOY in Q2 2020. Additional research echoes the rising digital shopping trend, indicating 66% of buyers plan to increase their online purchases during the coming holiday season.
Especially in peak seasons when consumers are actively purchasing, it is critical your direct marketing strategy seals any gaps between your online and offline channels. Direct mail's ability to reach consumers at home, integrate with digital channels, show attributable conversions, and subconsciously influence consumer purchasing positions the channel as a strong foundation for your holiday advertising campaign. The lookalike models that were built with your direct mail data can be activated across the digital channels your audience naturally interacts with, such as social, display, email, and CTV for a targeted and relevant campaign. The strategic sequence of cohesive physical and digital touches will reinforce your message, increasing the likelihood that your customer will take action by as much as 120%.
To further polish the omnichannel experience, leverage personalization tools such as variable printing data (VDP) or personalized URLS (PURLs) to optimize the checkout process. QR codes are an underutilized yet impactful tool that grants direct marketers an option to tell a longer story and gives consumers the ability to digitally engage with extended content such as video or interactive landing pages.  
Market throughout the shopping season
Amazon's widely popular Prime Day is anticipated to take place in October, lengthening the holiday shopping window that traditionally began during November's Cyber Weekend (Black Friday – Cyber Monday). Plus, more than half of consumers were already planning to begin their holiday shopping earlier than last year in an effort to secure their most wanted items and avoid shipping delays. With consumers "primed" and eager to shop, marketers can leverage the visibility and demand surrounding these notable ecommerce events to capture sales of their own with a well-timed direct mail offer their audience will find irresistible. When building your holiday mail strategy, determine tactics to engage with your audience throughout the buyer journey with smart savings and valuable offers.
Share more than just deals
Only 9% of American consumers feel represented in advertising. And more than 40% of Americans have indicated a brand's environmental impact and sustainability program has become more important as a result of the coronavirus.
This year has sparked a slew of important cultural and social issues that have had a strong impact on consumers' behavior. Meet their heightened expectations by showing your audience you are aligned with a creative package that is reflective of what matters most to them right now. Consider how your direct mail tone, copy or offer can share your brand's culture, values, philanthropic actions, or sustainability initiatives. Ensure your imagery is inclusive of race, social class, sexual orientation, disabilities, and religious beliefs. Younger generations who have the most buying power are especially mindful of genuine and authentic marketing — they will not hesitate to leave a brand that is not reflective of this in a competitive market. 
An authentic, omnichannel strategy to direct mail throughout the holiday season is an effective approach to efficiently reach your best audience and maximize a tight budget. As the shopping season quickly approaches, now is the time to polish your direct marketing program. Working with a full-service direct response agency eases the stress surrounding campaign strategy, list building, creative package, testing, production, and analytics — allowing you to focus on spreading the holiday cheer through bright messaging, meaningful customer experiences, and product fulfillment.