Direct Mail Case Studies for E-Commerce Brands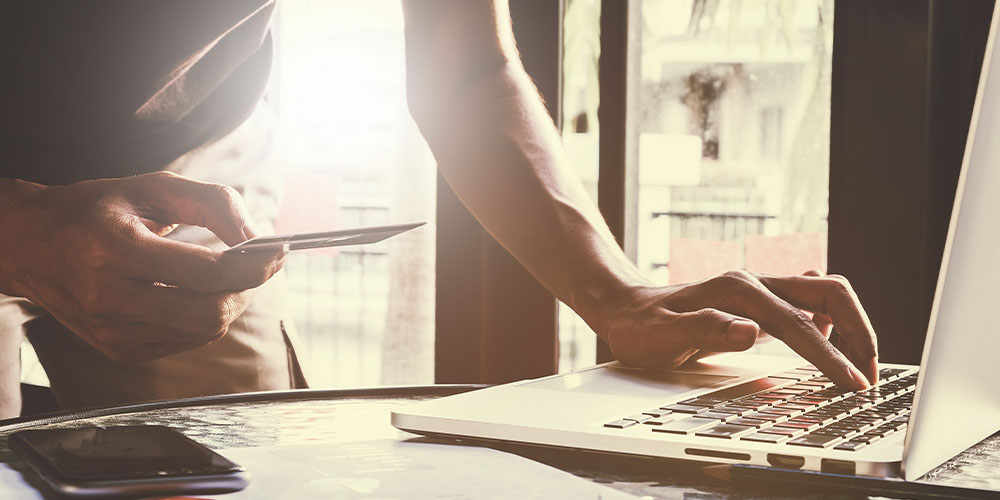 As the digital landscape continues to contribute to the headaches of DTC marketers, direct mail for e-commerce brands is growing in popularity. Shopify's newest report outlines the Future of Ecommerce, detailing the opportunities and obstacles observed by e-commerce DTC brands and marketers. Three trends were identified: rising acquisition costs, death of third-party cookies, and social commerce. This article will review the Shopify data trends, and share case studies on how e-commerce brands are integrating direct mail elements to stay ahead of the competition.
Trend #1: Rising acquisition costs
Direct-to-consumer competition is rising
Advertising costs are skyrocketing across platforms
Brand building is helping attract and retain customers
Retail e-commerce sales have jumped over 300% since 2014. This makes competition one of the toughest growth barriers experienced by e-commerce brands. As more and more marketers increase digital ad budget to stand out in the crowded space, acquisition costs continue to rise while performance metrics fall. Marketing strategies are shifting from acquisition to brand building to increase trust and recognition among audiences.
The direct mail channel is used throughout the buyer journey from brand awareness to customer retention. As a tangible medium, direct mail has a unique ability to establish trust and persuade consumer behavior. It also produces a legendary ROI. E-commerce marketers who diversify their marketing mix beyond digital channels and integrate mail into the direct marketing strategy can expect to experience a reduction in acquisition costs and increase in sales.
For example, an e-commerce meat and seafood delivery brand was already in the mail channel, but was not impressed with program performance. Understanding the value of direct mail for e-commerce brands, the marketing team chose to revive the channel with a new strategy. The protein brand relaunched into mailboxes with a data-first approach to its mailing lists, creatives and offers. Overall campaign results were explosive, driving more than $7MM in revenue, acquiring over 10,000 customers, and producing a ROAS of $28.
Trend #2: Death of third-party cookies
Consumers are demanding personalization
Personalization isn't a magic bullet for customer engagement
Brand communities are building customer loyalty
There is a mounting contradiction among today's consumers: they want privacy AND they want personalized marketing. While a slew of consumer data laws and regulations have launched to address the privacy concerns, marketers are racing to successfully fulfill personalization requests with limited and fragmented data sets.
By leaning into first-party data and identifying new ways to maximize accessible insights, e-commerce brands can continue to offer a personalized shopping experience online and complete consumer profiles. The consumer data used to build direct mail lookalike audiences is based on demographics, purchase history, preferences, and much more to ensure a personalized and relevant mailing. Brands who are already mailing can onboard direct mail lists to fuel targeted digital strategies and further meet consumer expectations.
For example, when an identity protection brand needed a last-minute sales push, it leveraged proven direct mail assets to craft a highly targeted and effective digital strategy. Offline lookalike models used for direct mail were onboarded and matched to digital identities. Within two days the digital campaign was launched, targeting high purchase prospects with high-performing programmatic display and web video creative. The brand reached nearly 1.3 million prospects in just 10 short days, generated hundreds of purchase conversions, and produced an affordable CPA.
Trend #3: Social commerce
E-commerce is migrating to social media platforms
Social platforms are presenting new ways to engage customers
Video is making social commerce more "socialable"
Nearly 50% of e-commerce brands plan to increase their social commerce investment in 2022, and social media sales are expected to triple. As this new era of shopping unfolds, Shopify encourages brands to experiment with new ways to engage customers and incorporate a social-first approach. Rather than turning social commerce into another channel to run an advertising campaign and track conversions, consider making other marketing channels more "socialable."
For direct mail marketing specifically, reimagine mail creative packages by introducing interactive elements to increase engagement. These two consumer insights from Shopify's research can help lead design strategy: over half of shoppers say the ability to easily reach customer service in the channel of their choice is important to them, and 46% want to watch product videos before purchasing.
Adding a QR code to creative package design is an obvious way to offer offline audiences a unique social experience. Once scanned by a mobile phone, the consumer can be instantly connected to any digital environment imaginable: social groups, customer service reps, video consultations, online stores, product demonstrations, etc. E-commerce brands should also consider how they can repurpose the highest performing social media assets within the mail piece, leaning into influencer-led content. This small creative change will make the mail piece more "socialable" and shoppable to reduce any friction that may halt a conversion. 
Keep Reading:
Featured on BRAND United on 3.8.2022