Subscription Marketing Direct Mail Strategy: Insights and Case Studies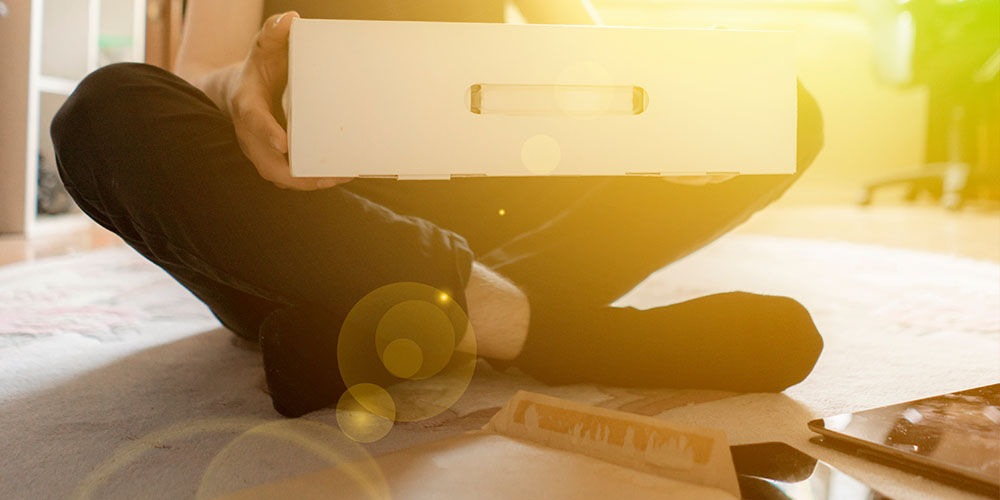 Direct mail and subscription brands go together like peanut butter and jelly. At its core, a subscription box is a method of direct response marketing — the action of sending your customer a personalized, relevant, and physical item to generate a response. Direct mail is the highest performing direct response marketing channel. Undoubtedly, blending the mail channel into your subscription brand's marketing strategy will produce satisfying results.
Building a subscription marketing strategy
The subscription economy is on the rise and the competition is thick. From April 2014 to April 2018, the industry grew by 890%. In 2020, the industry grew again after the announcement of the COVID-19 pandemic. A Jabil survey found 68% of people have used a subscription service since 2020, and First Insight reports one in three millennials are subscribed to a brand today.
In a recent Forbes article, author Greg Petro explains the consumer's love of subscription brands best. "Subscription boxes are the perfect solution to indecisiveness and regret as they curate products according to a customer's personal preferences, simplifying the process, and letting personalization become the center of the retail-customer relationship in a way that encourages extreme loyalty."
It's expected that subscription popularity will continue to grow among both businesses and customers. When you consider the benefits of a subscription business model, it's no surprise. Subscription-based businesses are able to establish a recurring revenue stream, build a loyal customer base, and gain valuable insights into customer behavior. Subscription customers enjoy the overall convenience, early access to new products, and a predictable pricing structure. It really is a win-win.
Defining your target audience
When building the target audience for your subscription marketing campaigns, it is best to start by taking an in-depth look at who your existing customers are. Leverage your first-party data to identify key audience characteristics and develop a customer persona that represents your ideal potential customer. Your customer persona will be filled with valuable demographic data (age, gender, income, etc.), and psychographic data (values, interest, attitudes) that will serve as the basis of your subscription marketing prospecting and targeting strategy.
Crafting a unique value proposition
Your value proposition is what will separate you from the competition and keep your customers returning for more. To build something unique, analyze your competitors' target audiences to identify gaps or opportunities. Determine how your subscription service can provide value to a customer segment that your rivals may be overlooking, or how your brand can meet an unfulfilled need. In addition to audience segments, study your competition's pricing model, customer feedback/reviews, social media channels, and overall marketing strategy to pinpoint your differentiators.
Developing a marketing mix
Subscription marketing tactics are focused on attracting new subscribers and establishing repeat customers. The most common direct marketing strategies used by subscription companies include:
Direct mail
Influencer marketing
Social media
Email marketing
Content marketing / SEO
Referral / loyalty programs
Radio / digital audio
Linear TV / CTV|OTT
All these direct response channels can be used to target new audiences, onboard new customers, promote new features or products, and encourage customer retention. Ultimately, identifying the right tactic for your subscription marketing strategy depends on your budget, offer, and target audience. It's common for marketers to integrate a variety of online and offline tactics to create a unified and cohesive customer experience across channels.
Customer lifetime value (LTV) and cost per acquisition (CPA) are two common metrics used by marketers when allocating marketing channel investments. If your brand's goal is to scale new customer acquisition, it's important you understand your CPA tolerance rather than bottom line CPA.
Benefits of Direct Mail for Marketing Subscription Brands
Does direct mail still work? The short answer is yes.
Direct mail has the potential to capture the recipient's attention in a way that digital advertising cannot. Let's go back to the peanut butter and jelly analogy … consumers love subscription brands, and they love direct mail (look at these direct mail statistics!) — for the same reason. Receiving and opening both parcels conjures powerful emotions of personal value and exclusivity. (And layering one on top of the other really does make a fulfilling combination.) To stand out in the crowded subscription space, marketers are using mail to reach, convert, and retain their best customers.
Industry research explains the cognitive science behind direct mail effectiveness, indicating print media is more effective than digital at creating a personal and emotional connection with the sender and influencing purchasing decisions. Since consumers actually enjoy receiving and engaging with direct mail advertisements, they are more likely to respond to the physical media as well. ANA research has found that direct mail response rates are 6x higher than other traditional marketing channels, including email, social media, paid search, mobile, and display.
Here are some more insights that share the significance between tangible marketing media and consumer behavior.
Digital Commerce 360 and Bizrate Insights found direct mail has a greater influence on a consumer's online purchases than popular digital marketing channels, including online advertisements, social media, and text messaging.
LoopMe research supports these findings, stating consumers are most comfortable receiving direct mail and catalog advertisements, and print is the second most relied-on channel for making smart purchasing decisions.
When the USPS studied how thousands of consumers across generations perceive and respond to mail, they found 9 out of 10 consumers engage with promotional mail. Other key findings from this research indicate consumers feel mail brings a sense of daily discovery and would be disappointed if they no longer received mail.
The initial cost of direct mail is often higher than digital channels, due to the paper, production, and postage costs associated with physical mailers. Yet, mail is still recognized as a cost-effective strategy due to its strong return on investment — known for outperforming all other traditional marketing media with an average ROI of 43%. We've even seen brands reach their direct mail ROI in as little as 30 days.
If a solo mail program is out of your budget, consider a shared mail package or retargeting your existing leads with a postcard campaign to test the viability of the channel.
Designing Effective Subscription Marketing Campaigns
The ability to reach the right audience, at the right time, is a significant advantage for subscription brands using direct mail. By using data-driven targeting, messaging, and creative strategy, you can deliver a relevant mail piece that speaks directly to your prospects' interests and needs. The following list building, campaign frequency, and creative strategy tips will help increase the odds of response and drive brand growth.
Direct mail lists for subscription brands
The offline consumer data available to direct mail marketers can come from multiple sources. These data sources provide insight into a variety of demographic, behavioral, and even psychographic variables. When building mailing lists for a subscription brand audience, access to co-op or "transactional" data is the key to targeting your best prospects.
Here's how it works.
By reviewing your brand's existing clients, you gain awareness of the type of products your best customers are buying. Then through the use of lookalike modeling, your direct marketing agency partner can tap into transactional data to identify more people (prospects) who are also buying similar products. This style of predictive modeling allows your brand to target the prospects who are most likely to engage. You can take this modeling process further by layering in prospects who also have a positive response history with direct mail.
Tapping into multiple data sources and routine list testing ensures your campaign performance does not grow stale. For example, a meal subscription brand saw a 190% average lift in performance when leveraging transactional data sets compared to compiled demographic data sets. Why? Typical demographic information for two men in their 40s making $60K a year might look the same on paper, when in fact, the two transact much differently.
Consider how you stay connected throughout the customer journey and eliminate churn with mail. In addition to obtaining your new customer acquisition goals, you can segment your audience lists to build mail campaigns that encourage customer retention. Reward your existing customers with regular exclusive offers and personalized messages, or create unique mail pieces based on previous purchases for your cross-selling, upselling, and winback strategies.
This free e-book, Leveraging Your Customer Data for Direct Mail Success, breaks down the elements of prospect modeling so you can optimize your customer data resource.
Timing and frequency of direct mail campaigns
Google will tell you to send a piece of direct mail to the same audience three times, with 21 days in between each drop, to earn the highest response rates. We won't.
The optimal direct mail frequency is unique to each campaign strategy, brand, product, and market. When determining the cadence for a subscription marketing campaign, you need to find the right balance between staying top-of-mind, and landing on top of the garbage pile.
For example:
If your objective is to build brand awareness with a new audience, time your mail's in-home window around seasonal shopping to capitalize on consumer buying behavior.
If your objective is to build long-term customers, send subscription renewal reminders multiple times to non-responders.
If your objective is large scale customer acquisition, you could enter the mail channel with one mailing, then following the matchback window, introduce re-mailing to increase gross sales and maximize your ROI.
If your objective is to win back lost customers, consider how you can use a direct mail automation program or triggered mailing to touch those who have abandoned an online shopping cart, visited a landing page, or only subscribed once.
Ultimately, adopting a thoughtful testing strategy is the best way to discover how many touchpoints will produce the best results for your direct mail program.
Creative strategy for subscription mailings
Although audience targeting is the most important aspect of your direct mail campaign, it is closely followed by your creative and offer strategy. A strong creative will help increase response rates, generate leads, and drive conversions. Every element on your mail piece is written and positioned within the package to create an immediate connection and convince the reader to move forward in the buyer journey.
Before we take a deep dive into offer strategy, let's discuss the basics of designing an impactful subscription marketing mail piece:
Lead with your value proposition. Don't leave your target audience wondering why they received your piece, or how your subscription service will bring value to their lives.
Tap your storytelling skills. Leverage the available design space to fully immerse your audience in your brand story with authentic, engaging, and conversational copy.
Trust your audience cues. Alignment between your brand story and your target audiences' wants and needs is critical to forming brand affinity in today's competitive marketplace.
Focus on the positive. Positive human imagery and product interaction helps consumers effectively connect with your brand and trust its messaging.
Cohesiveness counts. Universal Principles of Design research shows that the right combination of focused messaging and distinctive imagery is sure to give your audience a memorable experience that is truly unique to your brand.
Direct mail offers for subscription brands
Together, the offer, CTA, and deadline create the sense of urgency that makes direct mail a cornerstone channel in a subscription marketing strategy. Below, we've aligned a few key insights from Recurly's State of Subscriptions report, with case studies from leaders in the subscription space who are using direct mail to make a lasting impression. These proven-to-convert offer strategies can be adopted into your direct mail program to ensure your piece delivers on your audience's expectations.
60% of DTC brands offer free trials, and over a third of consumers convert after trial participation.
Using a direct mail piece to invite your prospective customers to try your brand with a free trial can be a very effective acquisition tool.
For example, a fast-growing subscription wellness app was in search of an alternative marketing channel to run alongside their existing digital and media strategy. The brand tested five creative concepts to identify the best creative and offer package. The winning offer: "3 Months Free!". Within the first month, the campaign achieved a positive ROI. To stay fresh with its audience, this brand continues to conduct multiple new or version tests every month, notably enrolling over six thousand new customers in a single mail drop.
78% of consumer goods and retail brands offer coupons during acquisition and retention.
If a free trial is not an option in your offer library, don't fret. Consumers simply enjoy receiving coupons, and including a general discount will speed up the decision to purchase. 
Although the mail channel was not new to this protein subscription brand, the direct mail strategy was in need of revival. The brand relaunched into the channel with a new targeting method and a fresh "$100 off" offer. This improved approach drove more than $7MM in revenue and converted over 10K customers.
25% off is the most popular subscription brand discount.
While various percentage and dollar discounts can have the same impact on the final price financially, they don't feel the same to the consumer psychologically. Percentage discounts often feel more substantial and can result in higher conversion rates if your product cost is near $100.
When digital marketing strategies hit a wall, this meal subscription brand entered the direct mail channel in search of scale. After conducting several creative and offer tests, "25% off" was recognized as the best performing offer. This brand has flexibility in its positioning and is routinely testing its creative and messaging strategy to reach new audience segments. Even after years of testing (both offline and online), the 25% discount still reigns supreme.
Lastly, 28% of subscribers say a personalized experience is the most important factor in continuing a subscription.
Now that you've incorporated a great offer to convert your audience, consider using personalized retention mailings to create dedicated customers. By adding mail at different stages throughout the customer journey, you strengthen your relationship with your audience. Variable printing data technology allows mailers to swap elements of the direct mail piece (such as text, colors, images, etc.) from one piece to the next without interrupting the digital printing process. The result is a unique and personalized message for each customer on your mailing list.
All three of the subscription brands we've highlighted in this article use personalized direct mail for leads, winback, and remarketing campaigns. For more insights into direct mail creative straight from the pros, check out this free e-book.
Measuring success of direct mail subscription marketing campaigns
The ability to demonstrate a clear and quantifiable return on your marketing investments is always top of mind. For direct mail marketing campaigns, a reliable process for tracking results, calculating incrementality, and influencing attribution is key to realizing and optimizing the full potential of this high performing channel.
Common direct mail key performance indicators (KPIs) include response rate, sales rate, cost per acquisition (CPA), return on investment (ROI), and lifetime value (LTV). Although each of these metrics are relevant to direct mail performance, simply tracking one does not provide a comprehensive look at campaign results. We recommend measuring multiple KPIs for an actionable perspective.
It's also important to consider all of the ways a recipient can respond to your mailing when measuring campaign performance. In addition to your directly attributable elements (coupon code, URL, QR code, etc.), utilize a matchback process to match subscription sales over the attribution window back to the campaign's mail file to indicate the influence of the mail piece. Using a holdout group to establish incrementality will allow you to track the lift that mail produced over no mail exposure to fully understand your matchback sales.
Everything you need to know about analyzing and refining your direct mail campaign can be found in this free e-book, The Ultimate Guide to Direct Mail Attribution.
________
Show your target audience you understand their interests, product desires, and personal needs by choosing the mailbox over the inbox. This offline strategy will help your subscription brand separate itself from the competition, drive customer acquisition, and encourage customer loyalty.
Contact a marketing strategist today to build your subscription marketing campaign.
A version of this piece was featured on BRAND United on 5.3.2022