4 Expert Tips for Financial Services Marketing with Direct Mail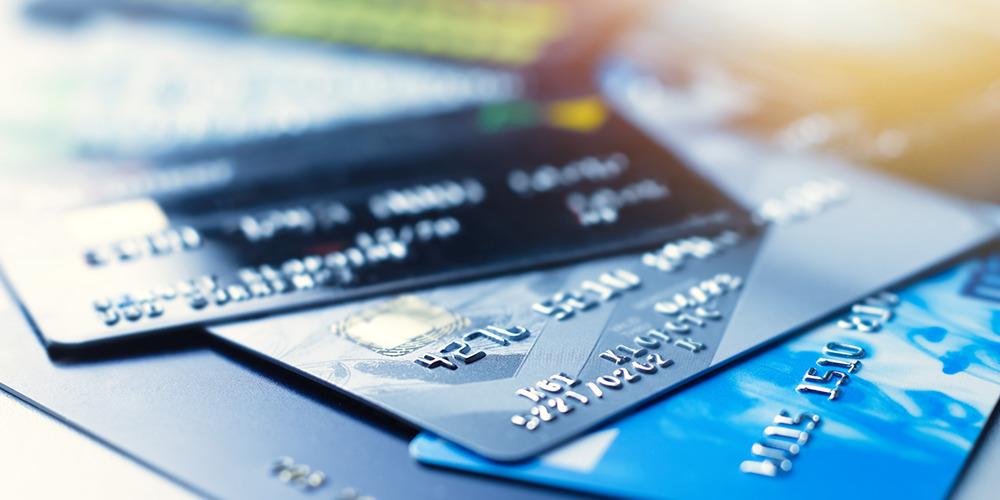 The financial services industry plays a vital role in modern society. Since 98.7% of American families have at least one financial asset, its significance cannot be underestimated. Having a successful financial services marketing strategy is essential to stay ahead in this competitive market.
For as long as consumers can remember, financial services marketing with direct mail has been a dependable strategy for companies to reach their goals and establish long-lasting relationships with their customers. But, does direct mail still work in the financial industry? Both clients and prospects have been groomed to search their mailbox for banking statements, credit card offers, or branch grand opening announcements from the economic brands they trust. If you're considering implementing a direct mail campaign for your financial services business, there are several key strategies you can use to increase your chances of success. Here are four valuable tips to help you create a successful direct mail marketing program, built to achieve your business goals.
1. Master the Financial Services Marketing Landscape
Launching a successful direct mail program becomes easier once you have a clear understanding of the latest financial services marketing strategies.
Financial institutions marketing strategies
Today's increasingly competitive environment sees more and more brands combining traditional and digital marketing channels. Multichannel approaches that seamlessly integrate trusted traditional methods like print, TV, and radio advertising with digital channels such as social media, email marketing, and search engine marketing enhance brand engagement and loyalty. In fact, 80% of marketers are coordinating campaigns to drive traffic from direct mail to digital channels.
Financial marketing strategy development
To stay agile in the face of advancing technology, financial institutions are adapting their marketing strategies to meet the changing needs of consumers. Data-driven insights can help you better understand consumer behavior, track marketing campaign performance, and optimize your strategy for maximum impact. This approach will also assist you in selecting the most effective channels for your brand. Identify demographic, geographic, psychographic, and other financial data and then, set clear objectives specifying your goals for each campaign.
2. Build a Strong Brand Strategy
Establish a strong connection with your target audience by communicating your brand's distinctive qualities while remaining authentic. In the realm of financial services, it's crucial to remember that the service itself is just one piece of the puzzle — while client trust is the other. Your brand's unique identity is what truly sets you apart from the competition. To achieve this differentiation, focus on your brand positioning, messaging, and identity.
Consistency is key in building trust and brand recognition, and this applies to everything from your brand's website and social media channels to your direct mail pieces. Your messaging, imagery, and tone of voice should all align to reinforce your brand identity and make it easily identifiable to your target audience. Inconsistent branding can lead to confusion and mistrust, which can deter potential customers and cause your existing customer base to seek a new partner.
To become a leading financial services provider with a strong brand identity, it's important to have clear brand guidelines that specify how your brand should be portrayed. These guidelines should cover everything from your brand's visual identity to its messaging and tone of voice. Guidelines can then be referenced by your marketing and creative teams, and outside vendors, to ensure consistency across platforms and programs.
Remember that building a strong brand identity takes time, effort, and commitment. By investing in your brand's identity and reputation, you can differentiate yourself from competitors and position your financial services as a trusted and reliable option for your target audience.
3. Craft Compelling Financial Services Mail Pieces
By leveraging direct mail, financial services companies can differentiate their brand, build trust, and establish long-lasting client relationships. The nostalgic and tactile experience provides allows audiences to physically engage with your brand's messaging, boosting direct mail effectiveness and leaving a lasting impression that can be especially valuable in crowded markets. In fact, direct mail statistics and industry research revealed that 9 out of 10 consumers engage with promotional mail.
Another advantage of direct mail marketing is its precise targeting capabilities. Personalized messages based on demographic and other distinguishing factors help achieve high response rates and acquire new clients quickly. Direct mail campaigns are also easily tracked and measured, allowing you to analyze your marketing initiatives and plan future campaigns with confidence.
Create high quality mailers by focusing on your prospects' needs, pain points, and desires. Begin with a strong headline that immediately captures the consumer's attention and encourages them to read further. Financial services brands have the advantage of using money and special financial offers to persuade their audience. Using phrases such as "You could be saving thousands" can make the reader feel like they would miss out if they do not respond. In general, using compelling language and alluring CTAs can effectively communicate detailed information about your financial institution in a clear way.
Ensure that your direct mail marketing campaign reaches the best audience for your financial service by prioritizing mailing list management and segmentation. For example, a credit card company could consider segmenting based on age group and sending a different offer to millennials versus Gen Z to help increase conversion rates. Continue to test and optimize your direct mail program to maximize its effectiveness and determine the best list, format, design, frequency, and messaging for your target audience.
4. Seek Inspiration from Successful Financial Services Direct Mail Campaigns
Financial services companies looking to launch successful direct mail campaigns can consider a range of marketing ideas, including promotions and special offers, educational content and resources, and personalized content for target audience segments. By working with a skilled direct mail marketing agency and leveraging the right strategies and messaging, you can use your financial marketing strategy to achieve impressive results and connect with new customers in meaningful ways.
Direct mail marketing ideas for finance companies
Direct mail can be an effective tool in the financial services marketing toolkit. The following success stories showcase how two financial mailers leveraged direct mail, and the DM marketing expertise of SeQuel Response, for impressive results.
In the case of this debt-settlement company, SeQuel tested different direct mail ideas and found a winning formula that brought in 15% of all new customers. The key to this success was a combination of targeting the right audience and delivering a compelling message that spoke to the prospect's needs and pain points.
For a fintech brand, SeQuel's strategy of testing multiple creative and offer combinations helped find a package that would generate the best response. By leveraging FaQtor Test methodology, the new creative concept successfully unseated the brand's long-standing control and produced a 27% lift in sales rate overall.
Read the rest of our financial services company case studies to learn how other brands are using mail to find scalable growth and maximize their advertising budgets, and check out these direct mail examples for creative inspiration.
———
While there are several financial marketing strategies available, direct mail has proven to be cost-effective and efficient in building lasting relationships with customers. By staying ahead of competition, developing a strong brand strategy, and creating high-quality mailers, you can effectively use direct mail marketing to reach your best and biggest audiences for continuous business growth.
To learn more about how you can grow your financial services marketing strategy with direct mail, contact a SeQuel strategist today.